Student Blogger: Caiti Ho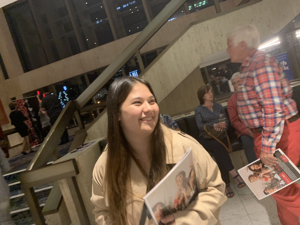 MOST POPULAR ARTICLES
LAST 365 DAYS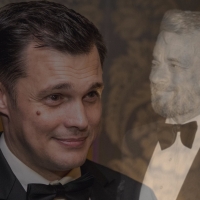 Student Blog: Remembering the Godfather of Theatre
Posted: Dec. 10, 2021


Student Blog: Should Students be Involved in the Discussions Around the Return to Normalcy?
Posted: Feb. 10, 2022


Student Blog: How TICK, TICK... BOOM! Sparks Inspiration
Posted: Jan. 19, 2022


Student Blog: I Got Vaccinated!
Posted: Sep. 8, 2021


Student Blog: Whirlwind of Third Year

April 5, 2022

The first term of my last year is almost over. I thought I would catch you up on how my final year of my undergrad has been going!
---
Student Blog: Should Students be Involved in the Discussions Around the Return to Normalcy?

February 10, 2022

Now, as the new school year dawns on me, I have had a lot of thoughts on the approach and eagerness to return to normalcy. South Africa and my university, Rhodes are so eager to return to normalcy as are most people. I agree, it's time to start easing back into a lockdown free world. But I do not agree that we can return to the world we once knew.
---
Student Blog: How TICK, TICK... BOOM! Sparks Inspiration

January 19, 2022

Like many other theatre kids, the release of tick, tick... BOOM! was ground breaking and epiphanic. Seeing one of the most beautiful stories ever be translated on to film with such grace and poetry was such a turning point in my life. Not only has Lin-Manuel Miranda proven his excellence in directing but he has given humanity one of the most emotive and inspiring stories. Maybe it's because we're in year three of a pandemic, maybe it's because my degree will be complete in ten months but there's something about this movie, the narrative, the theme, the message and even the soundtrack that just sparks inspiration.
---
Student Blog: Remembering the Godfather of Theatre

December 10, 2021

The loss of one of the brightest lights of the Great White Way has been terribly challenging to accept. I think everyone within the theatre community can share a story related to Sondheim that led them to where they are. For me, it was the production of West Side Story and the album of Sunday in the Park with George. The South African production of West Side Story, reminded me of the magic of theatre and it solidified my dream of being part of a story made for the stage. While the Sunday in the Park with George revival with Jake Gyllenhaal and Annaleigh Ashford is my go-to album for inspiration.
---
Student Blog: Peace Out Second Year!

November 22, 2021

I feel like I am a fifteen-year-old that got thrown into the adult world, while still living with my parents. No one can prepare you for life. Which is fine but I wish there were people that could be like 'Oh you want to do that, you should check out this place or this place'. I kind of wish that someone would just tell me what I am going to be and how I should do it because man oh man, am I lost.
---
Student Blog: A MAN IN A VELVET SUIT

October 12, 2021

For an assignment for my journalism class, we had to write an ode to a stranger and since this forever occurring man is a stranger to me, I wrote to him. So, people of BroadwayWorld meet my man in a velvet suit.
---
Student Blog: Choppie's Rating System

September 17, 2021

I think we can all agree that whenever there is an announcement of a new adaptation, we all have our criticisms of the adaptation and hopes for the production. I have created a full proof rating system for all adaptations because it allows me to focus my irritation into purposeful and realistic cons of an adaptation.
---
Student Blog: I Got Vaccinated!

September 8, 2021

I got the vaccine in memory of those who did not make it to this day, people like Nick Cordero. I took the vaccine in honour of families who have lost their world, like Amanda Kloots and Elvis. I was happy to be jabbed in thanks of all of our health care workers, who have had a much longer eighteen months than anyone can ever claim to have.
---
Student Blog: The Dreams That Inspire

August 23, 2021

I honestly, don't know how my writing would be affected if I haven't been single for so long. I think that being single meant to me that I must write. I must use this love that I am ready to share and put it into my writing. To be completely honest, I don't think I would have acknowledged my deep love for writing if I had experienced love.
---
Student Blog: Time is an Illusion

August 9, 2021

August, can you believe it. August is a funny month. It's supposed to be winter but August is always confused. The weather is cold and gloomy, one day and then shiny and warm the next. Makes me confused to be completely honest. August also means that the cold months are behind us and that is so sad! I love the cold, the rain, the clouds and the bundling. But August also means that we are in the home stretch for the end of the year!
---
Student Blog: Worldbuilding is a lot

July 26, 2021

I have spent the past couple of weeks building a world, the world that my story will be set in. I have been creating the ideal setting and placement for my story. I thought worldbuilding would be fun but wow, is it not exhausting. As I type this, I have drawn out a map of my fantasy world. I have created magical factions and I have distinguished what each country is. In addition to this, I have my five protagonists planned. My novel officially has a rough outline.
---
Student Blog: One Semester Down

July 13, 2021

I would have never known a world of online summative assessments if it weren't for the pandemic. Hopefully, the pandemic will teach universities that being timed does not work. I will say, degrees such as medicine, pharmacy and accounting. I get the testing their knowledge. They need to actually know specific things. BUT Humanities?
---
Student Blog: Broadway Reopens and South Africa Recloses

June 28, 2021

I am so excited for Broadway and the West End to reopen. It is so amazing to see the greater countries returning to a somewhat normal life. I love that there is that hope in the world for a better tomorrow. South Africa on the other hand, we're in our third wave of the pandemic and our biggest threat is the delta variant, which devastated India.
---
Student Blog: One Year with BWW

June 9, 2021

Happy Anniversary to Me! I have been writing in the student blogger program, here at BroadwayWorld for a whole year. That does not make any sense to me in the slightest. How has it only been one year.
---
Student Blog: I Want to Write a Novel

May 21, 2021

I remember when I was in Grade One, we had to do readings from the class 'library', it was a shelf, and after the second term, if your reading skills had outgrown the class library books, we were invited to the junior school library. I remember very clearly being one of the first five being selected to go pick out a 'big girl' book. A book that was in black and white, with no colour.
---
Student Blog: You Have Always Been My True North

May 11, 2021

It has been a little over three weeks since the release of Netflix's Shadow and Bone, now is the time to share my thoughts and appreciation. I loved the books all of them. They were amazing in every way. I love fantasy and the Grishaverse was so fun and beautiful. Beautiful characters and beautiful storylines. So, obviously when I found out about the adaptation, I was super excited.
---
Student Blog: A Letter to Myself

April 26, 2021

Dear Caiti- You are currently in your second year of university. You are struggling. First term hurt you and yet you worked so hard but don't know how you're doing. You feel as though you've given it your all but you don't know anything. You haven't gotten feedback for anything, isn't that fun. Working endlessly for six weeks only to come out with not the slightest clue of how you are doing.
---
Student Blog: Ok, See You!

April 19, 2021

Kim's Convenience is one of the greatest shows of all time. This show has heart, comedy and representation. Bet you didn't even know it was a stage play first. Why can't we have nice things? This show meant so much to so many. It represented Asian immigrants and just Asians in general. As a half Chinese child, I related a lot to Janet in particular. Janet dealt with a lot in the show and I related so much to her.
---
Student Blog: Farewell Fugard

March 26, 2021

Unfortunately, The Fugard has been claimed as another casualty of COVID. This loss has impacted our theatre community immensely but now we can only look back on all the fond memories we have shared in that beautiful and historic building.
---
Student Blog: Readjusting to Res Life

March 16, 2021

Change has always been something that scares me. Last year was change after change. Firstly, moving to a water scarce town and then moving back during a pandemic. This year, I was introduced to change again when I was informed to report back to campus for house committee duties in preparation for the first years of 2021.
---