Student Blogger: Caiti Ho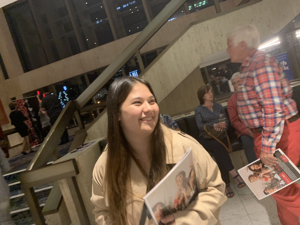 MOST POPULAR ARTICLES
LAST 30 DAYS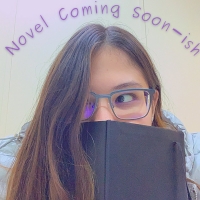 Student Blog: I Want to Write a Novel
Posted: May. 21, 2021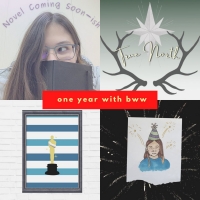 Student Blog: One Year with BWW
Posted: Jun. 9, 2021


LAST 365 DAYS
BWW Blog: So Long, Farewell - A Tribute to Christopher Plummer
Posted: Feb. 8, 2021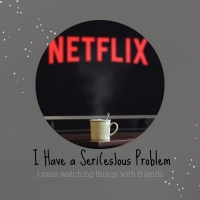 BWW Blog: I Have a Seri(es)ous Problem
Posted: Feb. 15, 2021


BWW Blog: Clue the Musical
Posted: Nov. 30, 2020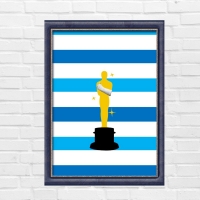 BWW Blog: Dear Evan Hansen the Movie Musical
Posted: Sep. 8, 2020


Student Blog: One Year with BWW

June 9, 2021

Happy Anniversary to Me! I have been writing in the student blogger program, here at BroadwayWorld for a whole year. That does not make any sense to me in the slightest. How has it only been one year.
---
Student Blog: I Want to Write a Novel

May 21, 2021

I remember when I was in Grade One, we had to do readings from the class 'library', it was a shelf, and after the second term, if your reading skills had outgrown the class library books, we were invited to the junior school library. I remember very clearly being one of the first five being selected to go pick out a 'big girl' book. A book that was in black and white, with no colour.
---
Student Blog: You Have Always Been My True North

May 11, 2021

It has been a little over three weeks since the release of Netflix's Shadow and Bone, now is the time to share my thoughts and appreciation. I loved the books all of them. They were amazing in every way. I love fantasy and the Grishaverse was so fun and beautiful. Beautiful characters and beautiful storylines. So, obviously when I found out about the adaptation, I was super excited.
---
Student Blog: A Letter to Myself

April 26, 2021

Dear Caiti- You are currently in your second year of university. You are struggling. First term hurt you and yet you worked so hard but don't know how you're doing. You feel as though you've given it your all but you don't know anything. You haven't gotten feedback for anything, isn't that fun. Working endlessly for six weeks only to come out with not the slightest clue of how you are doing.
---
Student Blog: Ok, See You!

April 19, 2021

Kim's Convenience is one of the greatest shows of all time. This show has heart, comedy and representation. Bet you didn't even know it was a stage play first. Why can't we have nice things? This show meant so much to so many. It represented Asian immigrants and just Asians in general. As a half Chinese child, I related a lot to Janet in particular. Janet dealt with a lot in the show and I related so much to her.
---
Student Blog: Farewell Fugard

March 26, 2021

Unfortunately, The Fugard has been claimed as another casualty of COVID. This loss has impacted our theatre community immensely but now we can only look back on all the fond memories we have shared in that beautiful and historic building.
---
Student Blog: Readjusting to Res Life

March 16, 2021

Change has always been something that scares me. Last year was change after change. Firstly, moving to a water scarce town and then moving back during a pandemic. This year, I was introduced to change again when I was informed to report back to campus for house committee duties in preparation for the first years of 2021.
---
BWW Blog: I Have a Seri(es)ous Problem

February 15, 2021

I think we can all agree that we have probably watched more series in the past year than we have in our lifetimes. Well, I have at least. Since the one-year anniversary of being home is approaching I thought I would look back on all the shows I have discovered and rediscovered during these troublesome times.
---
BWW Blog: So Long, Farewell - A Tribute to Christopher Plummer

February 8, 2021

Thank you, Christopher Plummer for being my first love and for all the wonders you've created. May you rest peacefully in your well-deserved honour.
---
BWW Blog: I See Stars

January 19, 2021

In the words of the great and wise Uncle Iroh: "Failure is only the opportunity to begin again. Only this time, more wisely" ​​​​​​​
---
BWW Blog: Limbo

January 11, 2021

I am excited for very few things this year because I don't know what will happen this year.
---
BWW Blog: My 2020 in a Nutshell

December 14, 2020

As grateful I am for this year, I pray for better one next year. But for now stay merry and bright.
---
BWW Blog: Happy One Year Anniversary to Me!

December 7, 2020

The day was 6 December 2019. First day in New York and the first day I would ever watch a Broadway production in person!
---
BWW Blog: Clue the Musical

November 30, 2020

While watching Clue for the millionth time, I managed to cast a cast full of Broadway icons. Because the alleged remake will destroy the iconic original.
---
BWW Blog: Working to Christmas

November 14, 2020

Ever since we got sent home and started online learning, it has been nothing but work for seven months, with the occasional five-day break given to us before the next term or semester began. Thank goodness it is November because come December, I will be off until March and I cannot wait.
---
BWW Blog: Perks of the Pandemic

October 27, 2020

I know there are many people trying to find work, hoping their businesses don't die and praying for relief from the current struggle and I truly sympathize with all the people doing all they can to keep their livelihood alive. 
---
BWW Blog: To All the Broadway Baes

October 14, 2020

We all have our favourite Broadway stars but if you had the chance to meet them, what would you say?
---
BWW Blog: Just Dance

September 25, 2020

The perfect playlist always helps motivation and stress levels.
---
BWW Blog: Dear Evan Hansen the Movie Musical

September 8, 2020

Another musical, another movie!
---
BWW Blog: A Silver Lining to 2020

August 25, 2020

There are so many people worthy of awards and of course there is the question of who is eligible. 
---