Stephanie Robb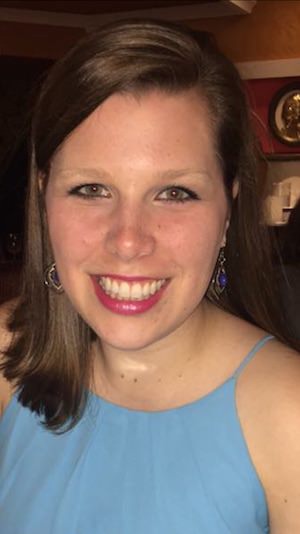 Young professional moonlighting as a musical theatre fangirl. Excited to be joining the BroadwayWorld team covering events in ATL! Follow along @_srobb for additional musings around all things Broadway, Kentucky Basketball, and the hunt for the best pizza in Atlanta.
MOST POPULAR ARTICLES
LAST 365 DAYS
BWW Interview: Director Michael Vine Shares How YOU'RE A GOOD MAN, CHARLIE BROWN Brings Iconic Comics To Life At Marietta Theatre Company

April 9, 2019

We spoke with director Michael Vine to discuss how the production elevates the storylines from the comic strip page to the stage.
---
BWW Interview: Follow the Bluegrass Brick Road! Niki Badua Previews THE WIZARD OF OZ at The Alliance Theatre

March 5, 2019

In the cannon of uniquely American stories, THE WIZARD OF OZ is among the very best. We spoke with star Niki Badua (Dorothy) about the unique style of this show, and what makes this performance so meaningful to her. 
---
BWW Review: Dreaming of a White Christmas in Atlanta? Look No Further than Irving Berlin's WHITE CHRISTMAS at The Fox Theatre

November 30, 2018

Just in time for Christmas, the touring production is playing The Fox Theatre and bringing nostalgia and cheer to Atlanta audiences.
---
BWW Interview: Mary Lynn Owen's KNEAD at the Alliance Theatre is the perfect recipe for breaking bread on stage

November 16, 2018

We spoke with Mary Lynn to discuss how the ingredients for her show came together, and how she believes baking is not only a metaphor for art, but for life.
---
BWW Review: NELL GWYNN shows 17th Century humor and heart at Synchronicty Theatre

October 16, 2018

Atlanta's Synchronicity Theatre opens its 21st Season with Jessica Swale's NELL GWYNN, a comedy based on the true story of an orange vendor who becomes one of the most celebrated actresses in 17th Century London - and King Charles II's mistress. The play follows Nell from rags to riches, as she transforms from a bawdy orange seller on the street to a revered actress, who was ahead of her time during an era where it was a novelty to see women grace the stage. Accompanied by friends, theatre colleagues, and her lover the King, Nell finds herself ascending to high society while trying to forget her meager background. The cast includes Courtney Moors as Nell, Eugene H. Russell as Charles Hart, Robert Shaw-Smith as King Charles accompanied by a talented ensemble.
---
BWW Interview: "Being Comedians, we had to poke holes." Director Casey Holloway and Musical Director L. Gamble discuss parodying a classic in VAPE at Sketchworks Comedy

September 21, 2018

After a group of actors with Atlanta's award winning comedy troupe Sketchworks Comedy saw a recent production of GREASE, they decided to take the beloved musical and poke fun at some of the more polarizing story elements in the classic show. VAPE, a musical parody of GREASE, represents the nostalgia of the classic with a hilariously updated storyline and lyrics.
---
BWW Review: Disney's ALADDIN takes audiences for a magical ride at The Fox Theatre

September 15, 2018

It doesn't get much more perfect that spending an Arabian night in this theatre to see a beloved story that is also set in the magical and mystical land of the Far East. Between the scenery of the theatre and the magic provided by the performance, you'll have a hard time distinguishing if you're in Atlanta or Agrabah when seeing Disney's ALADDIN at The Fox Theatre.
---
BWW INTERVIEW: "Religious Vaudeville Meets Talent Show!" Kate Metroka and Sophia Decker Sing and Shout About NUNSENSE at Marietta Theatre Company

August 20, 2018

Playing at the Lyric Studio on the Square, the hit musical comedy brings serious comedic and vocal chops to a hysterical and ridiculous plot - conveyed by what would traditionally be the most no-nonsense characters ever: a group of 5 nuns of the Little Sisters of Hoboken.
---
BWW Interview: 'Kids just want to be talked to like they are humans!' Amy Sweeney talks THE TORTOISE, THE HARE AND OTHER AESOP'S FABLES at Center for Puppetry Arts

August 13, 2018

THE TORTOISE, THE HARE AND OTHER AESOP'S FABLES playing at the Atlanta Center for Puppetry Arts brings an exciting theme to these renowned stories that have been popular with children and adults for hundreds of years.
---
BWW Review: RING OF FIRE Pays Tribute to the Life and Legacy of Johnny Cash at Georgia Ensemble Theatre

July 23, 2018

The popular production detailing the life of Johnny Cash is back this summer at the Georgia Ensemble Theater, playing at the gorgeous outdoor Chattahoochee Nature Center.
---
BWW INTERVIEW: "It's a conversation that's never going to go away." Kevin Clay highlights the message behind the comedy as THE BOOK OF MORMON returns to The Fox Theatre

July 15, 2018

Kevin Clay is no stranger to the popularity of THE BOOK OF MORMON.  Having been a cast member of the mega-hit's second National Tour for two years, he's especially thrilled to be returning to Atlanta for the show's limited engagement at The Fox Theatre, starring as Elder Price. 
---
BWW Review: PETER PAN, A WORLD PREMIERE MUSICAL PIRATE ADVENTURE Takes Flight at Serenbe Playhouse

July 3, 2018

The latest production from Serenbe Playhouse takes a refreshing look at a familiar favorite.
---
BWW Review: THE TAMING at Synchronicity Theatre Brings Light and Levity to Today's Political Climate

June 3, 2018

THE TAMING by Lauren Gunderson, now playing as part of Synchronicity Theatre's 20th Anniversary season, manages to shine a hysterical light on this tense situation in a way that makes the audience take an introspective look at how we are interact with each other in real life, with a distinct reminder that maybe we aren't so different from our Founding Fathers after all.
---
BWW Interview: Take a trip back in time with Marietta Theatre Company's THE MARVELOUS WONDERETTES

April 8, 2018

We spoke with Director Elizabeth Weaver and star Meaghan Paetkau ahead of the show's April 13th opening.
---
BWW Interview: Jennifer Alice Acker and Abby Holland Get Their Freak On in FREAKY FRIDAY at Horizon Theatre

March 18, 2018

We chatted with Jennifer Alice Acker and Abby Holland, who play mom Katherine (Acker) and daughter Ellie (Holland), on how FREAKY FRIDAY has been transformed into a musical with something for everyone.
---
BWW Interview: Elliott Folds Previews Upcoming Production of BUYER AND CELLAR at Out Front Theatre

March 2, 2018

Elliott Folds is ready to tackle his duties as a leading man…and only man! The Atlanta actor chats with us about staring as Alex in Out Front Theatre Company's upcoming production of 'BUYER AND CELLAR', the one-man comedy about a struggling actor in LA who takes the odd job of working in the basement 'mall' of beloved megastar Barbra Streisand.
---