BWW Review: THE HABIT OF ART, York Theatre Royal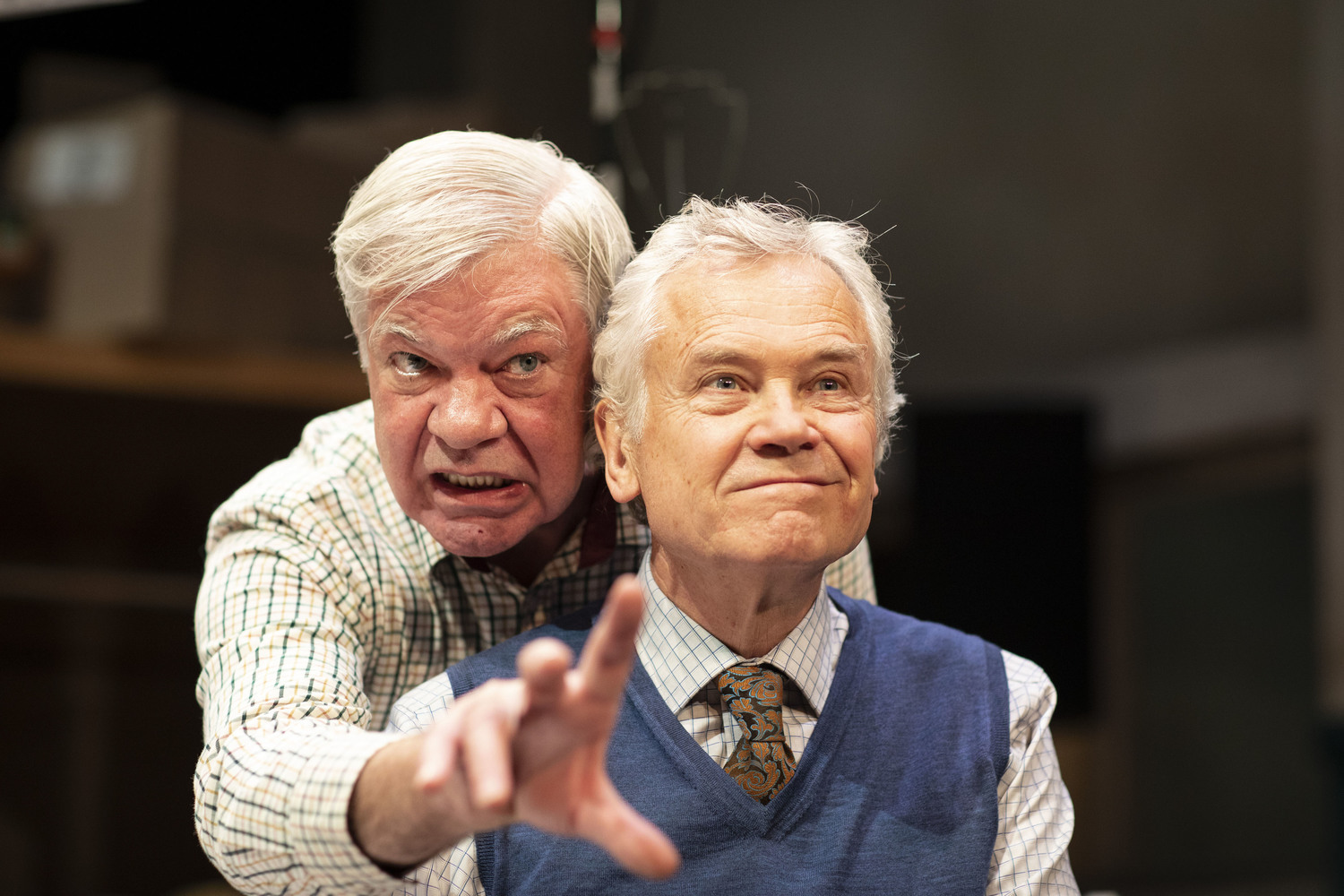 After opening to critical acclaim in 2009, the Original Theatre Company in collaboration with York Theatre Royal are bringing back Alan Bennett's The Habit of Art in its first revival since the original sell-out run.
Centred around a fictional meeting between two of the 20th century's most influential gay artists, poet WH Auden and composer Benjamin Britten, the production boasts a stellar ensemble cast, led by Matthew Kelly and David Yelland.
Structured as a play-within-a-play, the work follows a small group of actors and crew as they attempt to run though a play they're putting on, Caliban's Day. While the play features the aforementioned meeting of minds, the cast and crew end up telling their own story through forgotten lines, interruptions and bathroom breaks.
The entire play takes place in Adrian Linford's strikingly realistic set, a re-creation of a ramshackle rehearsal space within a small proscenium theatre. As with everything in Bennett's play, it doesn't feel accidental that what the audience are faced with essentially mirrors their own position within the theatre.
This sense of realism is wholly reflected in the performances, where anyone familiar with the theatre will instantly recognise the archetypal ego-driven actors, overly cerebral author and beaded, linen-wearing stage manager.
Matthew Kelly portrays Fitz/WH Auden, both grappling with the struggles of ageing minds and bodies, with fierceness and sensitivity. He delivers Bennett's pithy dialogue (particularly dense in the case of Auden, who was apparently renowned for "going on") with a nuanced command of tone that transforms what could be taken as inane rambling into colourful monologues that you can't turn your gaze from.
David Yelland is similarly engaging as Henry/Benjamin Britten. His Britten is delicate and tight-lipped, a completely believable mixture of palpable repression, fragile ego and quiet warmth. In Henry we see reflected the same qualities, with Yelland bringing out more warmth and less ego.
While every performer was fantastic, another particularly worth mentioning is Veronica Roberts as stage manager Kay. Although Auden and Britten are ostensibly the leads, Kay underpins much of the performance; we get the feeling that she is controlling the course of everything we see, and Roberts impresses this perfectly alongside her great amiability.
Despite the heavy dialogue and highbrow subjects, in true Bennett style this is not a play without silliness, and under Philip Franks' direction this production deftly strikes the balance between the two. Some hilarious moments of physical comedy (courtesy of movement director Shona Morris) drew big laughs from the audience; Donald (John Wark) appearing in drag wielding a tuba and a sequence involving talking furniture are particular highlights.
The Habit of Art, while often touted as a meeting of two of Britain's great artists, goes far beyond a simple portrayal of two characters. It is first and foremost a play of resonant themes, exploring art, ageing, legacy and heartache.
Philip Franks and a captivating cast bring these themes to life in a way which is at times hilarious, at others moving, but always deeply human. Thought-provoking and expertly played, this is not a production to be missed.
The Habit of Art is at York Theatre Royal until 8 September, before continuing on tour.
Photo credit: Helen Maybanks