Roy Berko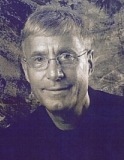 Roy Berko, a life-long Clevelander, holds degrees, through the doctorate from Kent State, University of Michigan and The Pennsylvania State University. Roy was an actor for many years, appearing in more than 16 plays, 8 TV commercials, and 3 films. He has directed more than 30 productions. A member of the American Critics Association, the Dance Critics Association and The Cleveland Critics Circle, he has been an entertainment reviewer for more than twenty years.

For many years he was a regular on Channel 5, ABC-Cleveland's "Morning Exchange" and "Live on 5," serving as the stations communication consultant. He has also appeared on "Good Morning America." Roy served as the Director of Public Relations for the Volunteer Office in the White House during the first Clinton Administration.
He is a professor of communication and psychology who taught at George Washington University, University of Maryland, Notre Dame College of Ohio and Towson University. Roy is the author of 31 books. Several years ago, he was selected by Cleveland Magazine as one of the most interesting people in Cleveland.

MOST POPULAR ARTICLES
LAST 30 DAYS
BWW Review: Spectacular KINKY BOOTS delights at Baldwin Wallace
Posted: Nov. 17, 2019


BWW Review: Brilliant EVERY BRILLIANT THING a must see at Cleveland Play House
Posted: Nov. 30, 2019


BWW Review: Impressive, Startling, Educational LIVE BODIES FOR SALE at Playwrights Local
Posted: Nov. 24, 2019


BWW Review: MEAN GIRLS at Connor Palace(Key Bank Broadway Series)
Posted: Dec. 5, 2019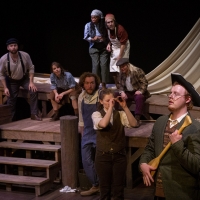 BWW Review: "THE OLD MAN AND THE OLD MOON," an adult fantasy at Dobama
Posted: Dec. 8, 2019


LAST 365 DAYS
BWW Review: Dynamic, Must See HAIR Commemorates Kent State Massacre of 1970
Posted: Nov. 2, 2019


BWW Review: Spectacular KINKY BOOTS delights at Baldwin Wallace
Posted: Nov. 17, 2019



BWW Review: PREVIEW OF THE SHAW FESTIVAL 19
Posted: Feb. 16, 2019



BWW Review: Seeing BW/Beck's wonderful ONCE once, is not enough
Posted: Feb. 11, 2019



Best Theatres In Cleveland: A Guide To The Top Local Theatres
Posted: May. 6, 2019



BWW Review: LIBERACE, well, facsimile, thereof, coming to Cleveland's Theatre in the Circle
Posted: Dec. 13, 2018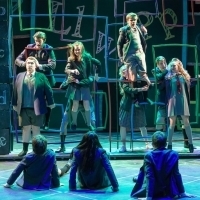 BWW Review: Kids And Choreography Enhance MATILDA At The Beck Center
Posted: Jul. 15, 2019


BWW Reviews: MEASURE FOR MEASURE - Politics, Power, and Humor at Stratford

July 25, 2013

Shakespeare's MEASURE FOR MEASURE gets a solid production at the Stratford Festival. Its message of mercy, justice and their relationship to pride and humility is clearly etched. Those who like the Shakespearean style of writing and plot development should be pleased with this staging.
---
BWW Reviews: THE THREE MUSKETEERS, A Swashbuckling, Farcical Intrigue at Stratford

July 25, 2013

Stratford's THE THREE MUSKETEERS is a melodramatic delight filled with swashbuckling action, farcical interludes, and bigger than life characters. It tells the triumphant tale of good winning out over evil. The production should delight those who want to escape the real world and live out the fantasies of days gone by.
---
BWW Reviews: Is that Leonard Bernstein or Hershey Felder Onstage at Cleveland Play House?

July 24, 2013

LEONARD BERNSTEIN is a compelling evening of discovery which exposes not only the life of a real person, but is an intriguing probe into the world of music and life in the arts. This is a must see for anyone interested in music and theatre.
---
BWW Reviews: Compelling, Must See 12 ANGRY MEN at Blank Canvas

July 15, 2013

Little did Artistic Director Pat Ciamacco realize when he elected to produce Reginald Rose's 12 ANGRY MEN that his selection would be fortuitous. How could he have known that the Casey Anthony and George Zimmerman trials would be the major news stories, with the latter being decided the day Blank Canvas's production opened.
---
BWW Reviews: SPAMALOT - Silly Fun at Beck

July 15, 2013

You know you aren't in for the typical Broadway musical, when, at the start of SPAMALOT, now on stage at Beck Center, a historian gives a brief overview of medieval England and a Finnish village appears with dancers slapping each other with dead fish as they perform the 'Fisch Schlapping Song.' That opening, complete with women knocking down their male partners, is just the start of the bizarre goings on.
---
BWW Reviews: SHREK Should Please at Mercury Summer Stock

June 23, 2013

SHREK is a creative script. The Mercury Summer Stock production will delight many. This is a community theatre production, and, a fairly acceptable one.
---
BWW Reviews: SMOKEY JOE'S CAFE, a Pleasant Summer Escape at Cain Park

June 23, 2013

A musical review, by the very nature of its structure, is usually not of great interest to those theatre-goers who want a story line or an over-riding theme. Someone attends a musical review because there is a tuneful style or type of music that you like or there are some singers performing who you want to hear.
---
BWW Reviews: THE BOOK OF MORMON - A Total Must-See Delight at The Palace

June 22, 2013

THE BOOK OF MORMON is an absolute go see production for anyone who is not a language prude or a religious fanatic. It is filled with total delight, magical showmanship, a marvelous score, creative dancing and fine staging. It's everything a modern musical that is meant for pure entertainment, with a sip of philosophy, should be!
---
BWW Reviews: SOUTH PACIFIC Lights Up Porthouse

June 16, 2013

Under the directing abilities of Terri Kent, the Porthouse production of SOUTH PACIFIC makes for a fine evening of summer entertainment.
---
BWW Reviews: Oft Brilliant, But Flawed MEDEA, Introduces Mamai Theatre

June 15, 2013

MEDEA, a masterpiece example of classical tragedy, is one of the Western world's greatest plays. It is a daunting undertaking. Some directorial decisions and story interpretation in this staging seem questionable, but the production is blessed with a brilliant performance by Tracee Patterson. It's worth going just to see this amazing actress spin her maniacal magic.
---
BWW Reviews: Beck's THE PITMEN PAINTERS - Truth is Often More Meaningful Than Fiction

June 2, 2013

Have you looked at a painting and asked, 'What does that mean?' What would the world be like without the arts? Does art have to have meaning? Does the learning of artistic technique thwart a painter's discovery and creativity? What happens when a group of uneducated, unsophisticated men are encouraged to let their emotions create their world? These and many more questions are confronted in Lee Hall's THE PITMEN PAINTERS, now on stage at Beck Center.
---
BWW Reviews: CROWNS - A Celebration of 'Hattitude' at Karamu

May 26, 2013

CROWNS tells an important story of perseverance and faith among the women of the Southern African American community, as represented by their 'hatitude.' The Karamu production, which has some strong performances, is somewhat tarnished by some directorial decisions, but is worth seeing.
---
BWW Reviews: WHAT MAKES A MAN EXPLORED at Actors' Summit
May 20, 2013
---
BWW Reviews: Unnerving Musical about the Crime of the Century at Convergence-Continuum

May 20, 2013

Musicals have come from various sources. There has been the tale of an illiterate flower girl who was transformed into a proper woman (MY FAIR LADY), a Biblical Jewish youth who became a leader in Egypt (JOSEPH AND THE AMAZING TECHNICOLOR DREAMCOAT), a prince who kept searching for his corner of the sky until he realized that it was right where he was (PIPPIN), and a big nosed sassy New York girl who transformed herself into a famous vaudeville star (FUNNY GIRL).
---
BWW Reviews: Acting Overshadows Esoteric Script at Cleveland Public Theatre

May 15, 2013

Philip Ridley, the author of TENDER NAPALM, now being staged at Cleveland Public Theatre, was trained as an artist. His paintings, like his plays, are characterized by using a palate of colors, splashed all over. There is also a bizarre quality to his writing which is fairly typical of 1990s British 'In-Yer-Face' theatre. Theatre that is filled with fantasy, dark surrealism, which leaves the audience asking, 'What the hell is going on?'
---
BWW Reviews: THERE IS HAPPINESS (and Absurdity) at Cleveland Public Theatre

May 13, 2013

If you went to college, and took a course in poetry, you'll find yourself morphing back and wishing that your professors had had a romp in the grass, and expressed themselves with such absurd hysterical language, as the duo in THERE IS A HAPPINESS THAT MORNING IS, which is getting a fine production at CPT.
---
Summer Stages: Cleveland Area Summer Theatre 2013

June 14, 2013

The Cleveland area has a full schedule of summer theatre entertainment.
---
BWW Reviews: NEW GROUND...New. Theatre. Festival, Light up Cleveland Play House

May 7, 2013

Cleveland Play House's The 2013 New Ground Theatre Festival lit up the three stages in the Allen Theatre complex starting on May 2nd with parts running through the 19th.
---
BWW Reviews: LOVE STORY, THE MUSICAL Showcases BW Talent at the 14th Street Theatre

May 7, 2013

Fanatics of chick flicks virtually swoon when they hear the words, 'Love means you never have to say you're sorry,' or someone hums a bar or two of 'Where Do I Begin?' Ah, yes, Andy Williams crooning the theme song from the 1970 film, LOVE STORY, which starred Ryan O'Neal and Ali MacGraw and holds the #9 place on the American Film Institute's list of 'most romantic films of all time.'
---
BWW Reviews: Creatively Conceived and Thought-Provoking WORKING at Blank Canvas

May 4, 2013

Probing into the lives of real people often yields fascinating theatre. The classical musical CHORUS LINE was based on interviews that Elyrian, James Kirkwood, wove into a fascinating tale of the true life and theatrical experiences of Broadway singers and dancers.
---
....
29
...