Louis Train - Page 3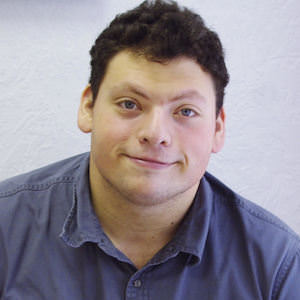 Louis Train is a writer, editor, and researcher from Toronto, Canada. He has written for Broadwayworld in three countries: Russia, the United Kingdom, and his home country, Canada.
When he isn't reviewing theatre, Louis also does research on diplomacy and international relations, with a regional focus on Eastern Europe, especially Russia, and a theoretical focus on the role of culture in international relations.
In addition to Broadwayworld, Louis has contributed theatre criticism to The Spy in the Stalls (UK), The Play's the Thing (UK), and OnStage (CA). 
Louis holds an MA International Relations from the Moscow State Institute of International Relations (MGIMO), an MA International Security Studies from the University of Reading, and an honours BA Philosophy from the University of Toronto.
BWW Review: SERGEI POLUNIN, London Palladium

May 30, 2019

It happens every now and then that a reputation becomes so prominent, it's hard to see the person inside of it. Sergei Polunin, the Ukrainian ballet dancer, is dwarfed by two gigantic reputations: he is the "next Baryshnikov" according to everyone, except to those who call him a homophobic, fatphobic jerk.
---
Oliver Bennett and Vladimir Shcherban Talk HUNCHTHEATRE

June 5, 2019

Oliver Bennett and Vladimir Shcherban made a splash in 2018 when their new company, HUNCHtheatre, debuted A Hero of Our Time, a smart, stylish adaptation of the classic Russian novel of the same name. Bennett and Shcherban just celebrated the first anniversary of their new company with a brief revival of A Hero, but they have so much more in the works: bilingual productions, international touring, and some potentially controversial new shows...
---
BWW Interview: Sergey Kuryshev Talks THREE SISTERS

May 21, 2019

Sergey Kuryshev is a titan of the Russian stage, a highly regarded interpreter of Chekhov, an occasional film star, and a mainstay of St. Petersburg's Maly Drama Theatre. Sergey and the Maly are bringing their acclaimed production of Chekhov's Three Sisters to London's Vaudeville Theatre this June. In advance of his next trip to England, Sergey spoke about how British audiences appreciate Chekhov, the themes of Three Sisters, and what we all need to find inner strength.
---
BWW Interview: Jeremy Sams Talks AMOUR

May 6, 2019

Amour, which opens soon at the Charing Cross Theatre, isn't just a musical - it's a musical fantasy. Tinged with love, longing, and imagination, it's a show that not only provides, but demands, endless creativity. Book writer Jeremy Sams spoke to BroadwayWorld ahead of the UK premiere about doing magic on stage, and the power of the imagination.
---
BWW Sneak Peak: In Rehearsal for MAN OF LA MANCHA

April 12, 2019

I was sat outside the English National Opera reading a novel when Kelsey Grammer (!) walked by, humming cheerfully about a bleak and unbearable world. He was getting ready for a rehearsal of  Man of La Mancha, which opens 26 April at the London Coliseum.
---
BWW Interview: Alex Mugnaioni Talks CAPTAIN CORELLI'S MANDOLIN

April 1, 2019

Louis de Bernieres' novel Captain Corelli's Mandolin, about the German occupation of the Mediterranean during World War Two, was a smash hit when it came out in 1994, selling millions of copies and spawning a Hollywood film adaptation. Now, Captain Corelli's Mandolin is coming to stages across the UK, with a new script by playwright Rona Munro.  Alex Mugnaioni, who stars as Captain Corelli, tells us what he loved about the book, and why the play is so important today. 
---
BWW Review: MARGARET THATCHER: QUEEN OF SOHO, Wilton's Music Hall

March 29, 2019

You never imagined Margaret Thatcher could be so vulgar, but then, it seems weirdly plausible. Like all good drag, Margaret Thatcher: Queen of Soho is outrageous and unreal, and sometimes fun.
---
The Third Annual Tonic Awards Celebrate Women in Theatre

March 27, 2019

Playwrights, directors and producers gathered at the May Fair Hotel on Monday for the third annual Tonic Awards, celebrating the achievements of women in theatre. In attendance, in addition to the aforementioned artists, were some of the theatre world's top movers and shakers, eager to show their support to a worthy cause.
---
BWW Interview: Jaymi Hensley Talks JOSEPH AND THE AMAZING TECHNICOLOR DREAMCOAT

March 26, 2019

Whether you know him as a contestant on The X Factor, as a member of Union J, or from his work on stage, there's a good chance you've heard Jaymi Hensley sing. Now, he's taking Joseph and the Amazing Technicolor Dreamcoat on tour, starring in the titular role.
---
BWW Review: BILLY BISHOP GOES TO WAR, Southwark Playhouse

March 18, 2019

An upright piano, a bottle of something strong, a door leading somewhere else. Billy Bishop Goes to War, on now at the Southwark Playhouse, after transferring from the Jermyn Street Theatre, is evocative and wistful, like a tune you remember from your youth, but no one else does.
---
BWW Review: CONTEXT FESTIVAL, Sadler's Wells

March 13, 2019

Diana Vishneva earned a thunderous ovation at Sadler's Wells last night, not only from the audience, but from the beaming assembly of dancers who stood behind her.
---
BWW Interview: Jonathan Hyde Talks GENTLY DOWN THE STREAM

March 1, 2019

Jonathan Hyde is currently starring in Gently Down the Stream, a new play at the Park Theatre exploring an intergenerational gay relationship. Jonathan told BroadwayWorld what makes this show powerful, and why there is always room for optimism.
---
BWW Review: FOLLIES, National Theatre

February 23, 2019

Follies begins with a gentle piece of music: warm, slow, romantic, that erupts into a jazz and brass extravaganza. Like the show that follows, it is full of highs and lows, big things and small things, pain and longing and fun.
---
BWW Review: TARTUFFE, National Theatre

February 22, 2019

Tartuffe, which has just opened at the National, is quick, clever, and frightening.  Going on a new adaptation by John Donnelly, which transplants the action to modern-day London, and a delicious set by Robert Jones - so decadent it chews the actors - this new, politically charged production is disiquientingly relevant.  It is also wickedly funny.
---
BWW Interview: Jimmy Walters Talks BILLY BISHOP GOES TO WAR

February 26, 2019

After a successful run at the Jermyn Street Theatre, Billy Bishop Goes to War transfers to the Southwark Playhouse on 13 March. I spoke to director Jimmy Walters about what made Billy Bishop special, and how he's managed to bring Bishop's story to life.
---
BWW Review: THE AMERICAN CLOCK, Old Vic

February 14, 2019

This new production of Arthur Miller's rarely-produced play, on now at the Old Vic, offers some emotional and aesthetic rewards, but misses more often than it hits.
---
BWW Review: THE GOOD PERSON OF SZECHWAN, Barbican Centre

February 10, 2019

A hail of cigarette boxes, bicycles, jazz, and divine intervention. Moscow Pushkin Drama Theatre's The Good Person of Szechwan, at the Barbican Centre, is unpredictable, intense, and cathartic - like a drug intervention. (One where cigarette boxes fall from the ceiling.)
---
BWW Interview: Movement Director Shelley Maxwell Talks EQUUS

February 12, 2019

Shelley Maxwell doesn't stop. Born in Jamaica, trained in Cuba, practised in New York, and based in London, she has turned heads as a choreographer and performer, in contemporary dance and musical theatre. Now, Shelley has taken on Equus with English Touring Theatre and Theatre Royal Stratford East as its Movement Director. I talked to her about the brilliance of Equus, what a movement director does, and what's good in London.
---
BWW Feature: Three Russian Plays Come to the Barbican Centre

February 7, 2019

'It's not always easy for foreigners to get to London,' the theatre's general administrator told me. 'They asked us a lot of questions: Who are you? What are you here for?' But, he pointed out, 'people in every country love Russian theatre.'
---
BWW Review: WALTZ OF THE HOMMELETTES, Barbican Centre

January 16, 2019

A bird, a bunny, and a baby; a shoemaker and a clock and a critter on a walk. Waltz of the Hommelettes is a breezy, charming distraction of a play, 50 minutes of children's illustrations brought to life through costume, props, and puppetry.
---