Louis Train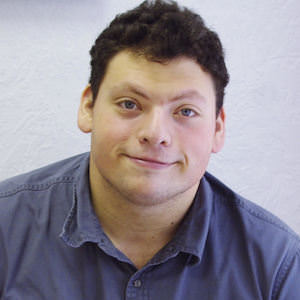 Graduate student and writer from Toronto, Canada.
MOST POPULAR ARTICLES
LAST 30 DAYS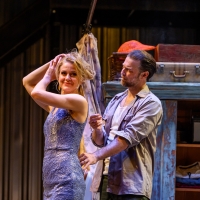 BWW Review: A Solid STREETCAR NAMED DESIRE at Soulpepper
Posted: Sep. 29, 2019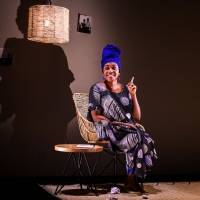 Review: Positive Thinking and Difficult Choices in Canadian Stage's THE BOOK OF LIFE
Posted: Sep. 20, 2019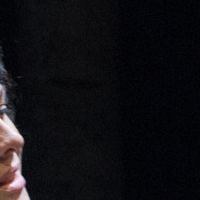 BWW Review: Follow the Dark Winding Path to YAGA at Tarragon Theatre
Posted: Sep. 27, 2019


BWW Review: UN POYO ROJO leaps and teases at Canadian Stage
Posted: Oct. 5, 2019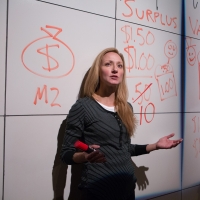 BWW Review: See Toronto up close in THE JUNGLE at Tarragon Theatre
Posted: Oct. 12, 2019


LAST 365 DAYS
BWW Review: TROILUS AND CRESSIDA, Royal Shakespeare Theatre
Posted: Oct. 19, 2018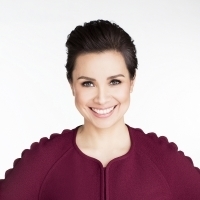 Lea Salonga Talks Touring the UK
Posted: Jun. 19, 2019


LES MISERABLES Composer Claude-Michel Schönberg Discusses His Life and Work
Posted: Dec. 3, 2018


Alex Mugnaioni Talks CAPTAIN CORELLI'S MANDOLIN
Posted: Apr. 1, 2019


BWW Review: FOLLIES, National Theatre
Posted: Feb. 23, 2019


BWW Review: FIDDLER ON THE ROOF, Menier Chocolate Factory
Posted: Dec. 5, 2018


BWW Interview: Christopher Wilson of URINETOWN Talks Humour, Politics, and What Makes Musical Concerts Unique

October 15, 2019

Broadwayworld spoke with producer Christopher Wilson about Toronto Musical Concert's upcoming production of URINETOWN, and why a show with a terrible name is still a great time.
---
BWW Review: See Toronto up close in THE JUNGLE at Tarragon Theatre

October 12, 2019

THE JUNGLE is a boldly political new play, argumentative and direct and a bit radical. It is also a touchingly honest drama, brimming with humor and pathos. And it is also another category: a Toronto play, a play that is both of and for our beautiful, challenging city.
---
BWW Review: Lush Orchestration and Raunchy Humour Makes for Smooth Sailing in SOMETHING FOR THE BUOYS

October 14, 2019

Imagine On the Town with a bunch of dick jokes and you'll sort of get a picture of SOMETHING FOR THE BUOYS, a new Canadian musical by Eli Pasic. The show is equal measures charming and raunchy, with a good deal of humour and an excellent - actually, surprisingly, really good - score. Inspired by musical comedies of the 30s and 40s, SOMETHING FOR THE BUOYS follows the adventures of a group of sailors (seamen!) and burlesque dancers as they look for love in the big city.
---
BWW Review: UN POYO ROJO leaps and teases at Canadian Stage

October 5, 2019

If UN POYO ROJO is about anything, it is about the ambiguities and duplicities of masculinity - a source of both competition and camaraderie, domination and kinship.
---
BWW Review: A Solid STREETCAR NAMED DESIRE at Soulpepper

September 29, 2019

Weyni Mengesha's new production of the Tennessee Williams classic is a solid undertaking, a technically precise, error-free interpretation of a story we know well.
---
BWW Review: Follow the Dark Winding Path to YAGA at Tarragon Theatre

September 27, 2019

Kat Sandler's new play, YAGA, is breezy and dark; goofy and mournful; bleak, gothic, shadowy, and really damn funny.
---
Review: Positive Thinking and Difficult Choices in Canadian Stage's THE BOOK OF LIFE

September 20, 2019

Odile Gakire (Kiki) Katese, the Rwandan humanitarian and artist, has brought her voice and wisdom to the Canadian Stage Company this autumn in THE BOOK OF LIFE. Brimming with insight and charm, THE BOOK OF LIFE is also a difficult and provocative piece of political theatre that test the limits of idealism in the face a crushing need for pragmatic thinking.
---
BWW Review: THREE SISTERS, Vaudeville Theatre

June 21, 2019

Somewhere in the Russian countryside, three sisters - Olga, Masha, and Irina - are waiting for their youth to end. They are deeply, tragically over-cultured and over-qualified for their surroundings; fluent in foreign languages and proficient in philosophy, yet hundreds of miles from the nearest city. With nothing to do but chat to the locally-stationed soldiers, the girls dream of life in Moscow. "Soon," they promise each other, they'll get there.
---
BWW Review: AFTERGLOW, Southwark Playhouse

June 12, 2019

Afterglow opens with a blaze of strobe lights, the throbbing pulse of dance music, and three naked lads writhing on a bed. Some groping and kissing later, they come up for air and a chat. Josh (Sean Hart) and Alex (Danny Mahoney) are married, but their relationship is open. Darius (Jesse Fox) is single but smitten with his hosts, and their arrangement, and makes a date with Josh the following day.
---
BWW Interview: Lea Salonga Talks Touring the UK

June 19, 2019

Lea Salonga sang the soundtrack to my childhood. As the voices of Princess Jasmine in Disney's Aladdin and the title character of Mulan, Lea lent her talents to two of the most iconic animated characters of the Nineties. She also debuted the role of Kim in Miss Saigon on the West End, and has portrayed both Eponine and Fantine on Broadway. Lea returns to the UK this July for a six-stop concert tour. We caught up with her to ask for some teasers, get her take on the new Aladdin movie, and find out what she thinks of English weather and food.
---
BWW Review: MAIN MEN OF MUSICALS, Cadogan Hall

June 1, 2019

The audience couldn't get enough at Main Men of Musicals, a concert at Cadogan Hall last night featuring West End stars Luke Bayer, Ben Forster, Trevor Dion Nicholas, Liam Tamne, and some very talented young choral performers.
---
BWW Review: SERGEI POLUNIN, London Palladium

May 30, 2019

It happens every now and then that a reputation becomes so prominent, it's hard to see the person inside of it. Sergei Polunin, the Ukrainian ballet dancer, is dwarfed by two gigantic reputations: he is the "next Baryshnikov" according to everyone, except to those who call him a homophobic, fatphobic jerk.
---
Oliver Bennett and Vladimir Shcherban Talk HUNCHTHEATRE

June 5, 2019

Oliver Bennett and Vladimir Shcherban made a splash in 2018 when their new company, HUNCHtheatre, debuted A Hero of Our Time, a smart, stylish adaptation of the classic Russian novel of the same name. Bennett and Shcherban just celebrated the first anniversary of their new company with a brief revival of A Hero, but they have so much more in the works: bilingual productions, international touring, and some potentially controversial new shows...
---
BWW Interview: Sergey Kuryshev Talks THREE SISTERS

May 21, 2019

Sergey Kuryshev is a titan of the Russian stage, a highly regarded interpreter of Chekhov, an occasional film star, and a mainstay of St. Petersburg's Maly Drama Theatre. Sergey and the Maly are bringing their acclaimed production of Chekhov's Three Sisters to London's Vaudeville Theatre this June. In advance of his next trip to England, Sergey spoke about how British audiences appreciate Chekhov, the themes of Three Sisters, and what we all need to find inner strength.
---
BWW Interview: Jeremy Sams Talks AMOUR

May 6, 2019

Amour, which opens soon at the Charing Cross Theatre, isn't just a musical - it's a musical fantasy. Tinged with love, longing, and imagination, it's a show that not only provides, but demands, endless creativity. Book writer Jeremy Sams spoke to BroadwayWorld ahead of the UK premiere about doing magic on stage, and the power of the imagination.
---
BWW Sneak Peak: In Rehearsal for MAN OF LA MANCHA

April 12, 2019

I was sat outside the English National Opera reading a novel when Kelsey Grammer (!) walked by, humming cheerfully about a bleak and unbearable world. He was getting ready for a rehearsal of Man of La Mancha, which opens 26 April at the London Coliseum.
---
BWW Interview: Alex Mugnaioni Talks CAPTAIN CORELLI'S MANDOLIN

April 1, 2019

Louis de Bernieres' novel Captain Corelli's Mandolin, about the German occupation of the Mediterranean during World War Two, was a smash hit when it came out in 1994, selling millions of copies and spawning a Hollywood film adaptation. Now, Captain Corelli's Mandolin is coming to stages across the UK, with a new script by playwright Rona Munro. Alex Mugnaioni, who stars as Captain Corelli, tells us what he loved about the book, and why the play is so important today.
---
BWW Review: MARGARET THATCHER: QUEEN OF SOHO, Wilton's Music Hall

March 29, 2019

You never imagined Margaret Thatcher could be so vulgar, but then, it seems weirdly plausible. Like all good drag, Margaret Thatcher: Queen of Soho is outrageous and unreal, and sometimes fun.
---
The Third Annual Tonic Awards Celebrate Women in Theatre

March 27, 2019

Playwrights, directors and producers gathered at the May Fair Hotel on Monday for the third annual Tonic Awards, celebrating the achievements of women in theatre. In attendance, in addition to the aforementioned artists, were some of the theatre world's top movers and shakers, eager to show their support to a worthy cause.
---
BWW Interview: Jaymi Hensley Talks JOSEPH AND THE AMAZING TECHNICOLOR DREAMCOAT

March 26, 2019

Whether you know him as a contestant on The X Factor, as a member of Union J, or from his work on stage, there's a good chance you've heard Jaymi Hensley sing. Now, he's taking Joseph and the Amazing Technicolor Dreamcoat on tour, starring in the titular role.
---
1