Kristen Hirsch Montag - Page 3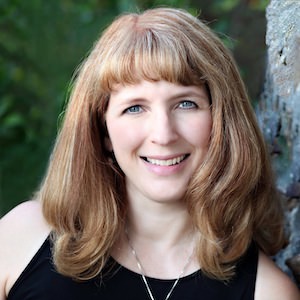 Kristen Hirsch Montag is a senior public relations and communications manager for Meet Minneapolis, Convention and Visitors Association, by day and self-professed theatre geek by night. A busy career keeps her from working onstage these days, but she still finds time to act occaionally in TV/film projects when not attending MSP area productions and touring shows or catching a little Broadway in NYC. She also does freelance PR and sells Mary Kay along with the journalistic pursuits. Interviewing Laura Osnes, Kevin McCollum, Anthony Rapp and Rita Moreno are BWW highlights over the past seven years. Kristen holds a bachelor's degree from Augsburg College in Theatre Arts and Communications.
MOST POPULAR ARTICLES
LAST 30 DAYS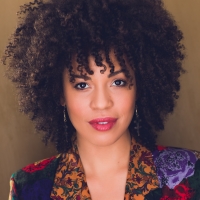 BWW Interview: Sasha Hutchings of OKLAHOMA! at Hennepin Theatre Trust
Posted: Nov. 9, 2021


LAST 365 DAYS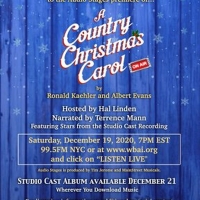 BWW Interview: A COUNTRY CHRISTMAS CAROL, ON AIR at Audio Stages
Posted: Dec. 19, 2020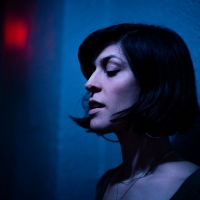 BWW Interview: Dessa of ON THE LINE at 45North
Posted: Jun. 25, 2021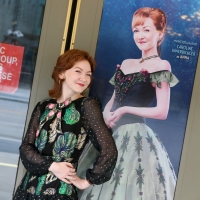 BWW Interview: Caroline Innerbichler of FROZEN at Hennepin Theatre Trust
Posted: Oct. 18, 2021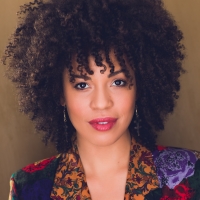 BWW Interview: Sasha Hutchings of OKLAHOMA! at Hennepin Theatre Trust
Posted: Nov. 9, 2021


BWW Interview: 6 Questions with Guthrie Theater NOISES OFF's Nathan Keepers

November 29, 2018

There's more than meets the eye and the funny bone when it comes to creating a farce like NOISES OFF at the Guthrie Theater. Nathan Keepers tells more about what it takes.
---
BWW Interview: PRIME Productions' Shelli Place and TWO DEGREES

October 7, 2018

Shelli Place and her colleagues at PRIME Productions saw a role to fill in the varied theater landscape in the Twin Cities, and are doing just that in their second season with an area premiere of TWO DEGREES at the Guthrie's Level Nine.
---
BWW Interview: HAMILTON's Conroe Brooks

September 19, 2018

Being in HAMILTON is just as challenging, amazing and fun as it seems, says Phillip Tour's Conroe Brooks. (And Minneapolis is awesome, too.)
---
BWW Interview: Laura Osnes Brings BROADWAY PRINCESS PARTY to Minneapolis

August 5, 2018

Hometown girl Laura Osnes brings her Broadway friends to the Pantages on Aug. 18, 2018, for BROADWAY PRINCESS PARTY, an ultimate concert fairytale dream come true for her and ballgowned, crowned Minneapolis audiences.
---
BWW Interview: Wild About Harry: MAMMA MIA's Robert O. Berdahl

July 31, 2018

There's something about summer entertainment -- light, frothy, happy shows that feel just like the season. A summer musical that takes place on a Greek island built around infectious tunes from the 1970s? Don't mind if I do... And a double dose in the same weekend? Sign me up! I hit up the Ordway's MAMMA MIA! on Friday night and then 'Mamma Mia: Here We Go Again!' (the new film sequel) on Sunday night and had the tunes used in both stamped on my brain for two weeks straight. And I didn't mind a bit. MAMMA MIA! is hard not to love, which is likely why both the stage show and film were such mega hits, the former spawning a 'jukebox musical' wave of Broadway.
---
BWW Interview: Guthrie Theater's WEST SIDE STORY is Dream Come True for Ana Isabelle

July 27, 2018

Ana Isabelle plays iconic Anita on stage in the Guthrie Theater's first staging of WEST SIDE STORY at a time of challenges in her native Puerto Rico but is finding magical moments in her experiences and a chance to meet an idol.
---
BWW Review: AUDRA McDONALD with the Minnesota Orchestra

July 14, 2018

Audra McDonald is a busy, working mother of four who also happens to have six Tonys among her many awards and still finds time to support social causes that mean a lot to her, as well as bringing her activism into her set list in ways both overt and subtle. She played a one-night concert with the Minnesota Orchestra on July 13, 2018. But if you missed it, read on for how you can experience it, too.
---
BWW Review: LOVE NEVER DIES sequel fails to bring back that loving feeling

July 1, 2018

If you're surprised the Phantom is still playing Broadway and touring, you'll be more surprised that there's a sequel. This tale fails to resurrect that love that carries the original with a hard-to-believe story and much less spark.
---
BWW Interview: 6 Questions & a Plug with NEWSIES' Aleks Knezevich

May 22, 2018

Read all about it! Get yer NEWSIES latest headliner news with lead Aleks Knezevich in this Disney musical on Chanhassen Dinner Theatres' main stage. Knezevich tells all in this 6 Questions & a Plug! 
---
BWW Interview: 6 Questions & a Plug with GUESS WHO'S COMING TO DINNER's Regina Marie Williams

May 15, 2018

Regina Marie Williams plays 'another maid' in this thought-provoking adaptation of GUESS WHO'S COMING TO DINNER. But Williams has a lot more to say, much like her Tillie, in this 6 Questions & a Plug.
---
BWW Review: SUBPRIME at Mixed Blood Theatre by Media Blitz

May 12, 2018

Four people living in a place called denial spend an eventful evening in a NYC hotel suite that goes from party to pathetic in a swift 90 minutes. Playing at Mixed Blood's stage through May 27.
---
BWW Review: HIGH FIDELITY by Minneapolis Musical Theatre

May 9, 2018

This short timer on Broadway perhaps should've been staged inside an iconic record store as it totally works for Minneapolis Musical Theatre's current production, running till May 20 at the Electric Fetus.
---
BWW Interview: 6 Questions & a Plug with FIVE POINTS stars Ben Bakken and Lamar Jefferson

April 24, 2018

Dueling dancers played by Lamar Jefferson and Ben Bakken did the first-ever duel 6 Questions & a Plug to dish on being part of Theater Latte Da's world premiere musical in Northeast Minneapolis.
---
BWW Interview: 6 Questions & a Plug with Jen Burleigh-Bentz

April 9, 2018

Jen Burleigh-Bentz has a lot of enthusiasm for her recent experience working north of the cities -- way north. Her recent gig as The Duluth Playhouse and her work on MAMMA MIA! are the topics of the day in this 6 Questions & a Plug.
---
BWW Review: SOMETHING ROTTEN!, Stars, Understudies and Lessons From Three Viewings

April 8, 2018

No matter who plays the lead, SOMETHING ROTTEN! is worth seeing (multiple times).
---
BWW Review: Leslie Odom Jr. with Minnesota Orchestra

March 26, 2018

Leslie Odom, Jr., played to a sold-out crowd at Orchestra Hall in Minneapolis with a quintet of his own and the full Minnesota Orchestra, lead by principal conductor Sarah Hicks, with a pleasing mixture of his Broadway hits and favorites with a healthy dose of Nat King Cole songs.
---
BWW Interview: 6 Questions & a Plug with INDECENT's Ben Cherry

March 16, 2018

Actor Ben Cherry provides his deep appreciation for this play with music that's reminiscent of his character Lemml's feelings for the play within the play. Read on and see this show before it closes March 24.
---
BWW Interview: Minneapolis' Huxley Westemeier Joining Cast of SCHOOL OF ROCK

March 8, 2018

Meet Minneapolis' newest Broadway actor, 10-year-old Huxley Westemeier, who is going on the national tour of SCHOOL OF ROCK in 6 Questons & a Plug.
---
BWW Interview: ASSASSINS director Peter Rothstein takes aim with Latte Da's latest production

February 22, 2018

Theater Latte Da's latest production in its 20th season is an intentional choice for director Peter Rothstein. In this 6 Questions & a Plug, learn more about his thoughts on Sondheim, the relevance of the show today and more before you reserve your ticket, but don't delay. Running through March 18, it'll go fast.
---
BWW Review: THE HUMANS at the Orpheum Theatre

February 16, 2018

THE HUMANS plays at Minneapolis' Orpheum through Sunday, Feb. 18, 2018. This Tony Award-winning show about a family gathering for Thanksgiving dinner in modern-day New York City provides a lot of food for thought.
---
« prev  1  2  3  4  5  6 … 10  next »