Kathleen Anwar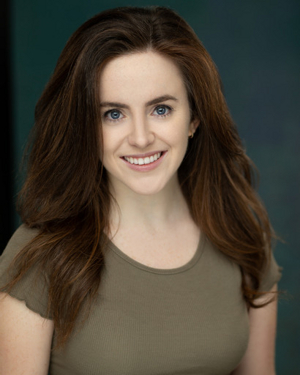 Kathleen Anwar graduated from the University of Texas at Austin with a BA in government and a minor in computer science. During her time there, she performed in the Annual Madrigal Dinner (now in its 40th year) as well as the Madrigal Fall Play Series. She caught the theatre bug at age 10 while performing in The Stories of Scheherazade and has been acting ever since! In addition to theatre and writing, Kathleen is passionate about cybersecurity, a field she has been lucky enough to work in for several years.
Kathleen enjoys volunteering, travelling, and playing with her Boston Terrier! She loves being part of the Chicago theatre community and is continually amazed by the caliber of excellent art that this city produces. 
MOST POPULAR ARTICLES
LAST 30 DAYS
LAST 365 DAYS
Review: Blank Theatre Company Delivers a Bittersweet Hedonistic Spectacle with THE WILD PARTY

September 5, 2022

While the cast and crew did a splendid job with the entire production from top to bottom, The Wild Party is not a show for the faint of heart.
---
Review: MY FAIR LADY Ignites Nostalgia at Cadillac Palace Theatre

July 5, 2022

Though this show at Chicago's Cadillac Palace brings to life time-honored classics from a sweeping soundtrack such as I Could Have Danced All Night and On the Street Where You Live, its three-hour runtime and dialogue-heavy script can make it a challenging watch for some viewers.
---
BWW Review: TO KILL A MOCKINGBIRD Brings to Life American Classic at James M. Nederlander Theatre

May 22, 2022

This touring production brought to life by Aaron Sorkin brings home a story that is so central to our culture and history; truly a must-see for anyone who cares to understand more about the best- and worst- of America. Read our critic's review.
---
BWW Review: ONCE UPON A MATTRESS at Theo Ubique

March 23, 2022

Theo Ubique brings to life the classic The Princess and the Pea with a modern (and saucy!) twist.
---
BWW Review: COME FROM AWAY Reminds us of Humanity in Challenging Times at Cadillac Palace Theatre

February 25, 2022

This national tour at Chicago's Cadillac Palace gives us a show that is just as heartwarming as it is sobering, reminding us that we belong to each other.
---
BWW Review: Reimagined OKLAHOMA! Replaces Feel-Good Energy for Macabre Spectacle at CIBC Theater

January 15, 2022

Roger and Hammerstein's seminal work of musical theatre Oklahoma! has long been a favorite of those who grew up with the 1955 film starring Shirley Jones and Gordon MacRae with it's incredibly catchy company numbers and timeless message of following one's heart no matter the cost.
---
BWW Review: So Wrong, It's Right- THE PLAY THAT GOES WRONG at Broadway Playhouse

December 27, 2021

Book your next Botox session in advance because The Play that Goes Wrong is guaranteed to produce permanent laugh lines in all audience members. This incredible farce at Chicago's Broadway Playhouse at Water Tower Place is the perfect way to let go and truly escape both the drama and banality of everyday life. Though the humor largely centers around slapstick high jinks, this isn't your father's slip-on-a-banana-peel gag reel. Instead, this show combines perfectly timed prop and set mishaps with a wildly clumsy cast creating the perfect comedic storm.
---
BWW Review: NUNSENSE at Porchlight Music Theatre

November 18, 2021

Turning to the stage to raise funds for the funerals of their dearly departed members, these sisters sing, tap, and puppet their way through a variety show where we learn about their personal stories and the apparently unpredictable life of a nun.
---
BWW Review: THE MAGIC FLUTE Brings New Life to a Classic at Lyric Opera

November 7, 2021

A boy and girl falling in love, a vengeful mother-in-law hunting an alleged kidnapper, and ... a group of Freemasons completing their initiation rituals? Mozart's The Magic Flute is full of surprises at Chicago's Lyric Opera. For opera fans, the greatest surprise of all may be the show's unusual production style which relies exclusively on a projected animated backdrop for both set and props, hearkening back to the Nickelodeon era of the 1910s. Spectators who delight in edgy and creative reinterpretations of classic pieces will be sure to enjoy this production-but those who appreciate the extravagance of the traditional opera may find it wanting.
---
BWW Review: THE WORLD GOES 'ROUND Kicks off Season at The Marriott Theatre

September 26, 2021

From beginning to end, the five actors left it all on the stage as they sang, belted and tapped their way through numbers largely focused on love, loss, andhttps://cloudadmin.broadwayworld.com/columnadmin.cfm looking for happiness in the wrong places. 
---
BWW Review: THE SIGNATURE SHOW Enchants Audiences at The Chicago Magic Lounge

August 9, 2021

The Chicago Magic Lounge is a true wonder-inducing experience featuring Chicago's own unique brand of magic.
---
BWW Review: WHY DOGS DON'T TALK at First Folio Theatre

July 30, 2021

Why Dogs Don't Talk playfully turns the expression- and assumption- 'Man's Best Friend' on its head.
---
BWW Interview: Anne Kogan Brings a New Kind of Entertainment Company to Life with THE GENERATORS

January 26, 2021

Necessity being the mother of invention, an all-star group of women have come together during this time to form The Generators: a full-service arts and entertainment firm, providing both state of the art community-focused programming and consulting expertise.
---
BWW Review: ERMA BOMBECK: AT WIT'S END at MainStage Irving-Las Colinas

November 20, 2020

The story of Erma Bombeck: At Wit's End is a biographical, one-woman show about the life of this accomplished and beloved mother, writer, and activist. Though our modern housewives and stay at home moms may look different today- their struggles, dreams, and unspoken frustration remain largely the same- making many parts of Bombeck's story inspiring and relatable.
---
BWW Review: DADDY LONG LEGS at The Firehouse Theatre

September 28, 2020

"Poor Jerusha Abbot- the oldest orphan in the John Grier home!" This young woman's fortunes turn around after a kindly and mysterious trustee decides to do something radical for the time period: sponsoring her- that is, paying for the education of a female- as a semi-anonymous benefactor.
---
BWW Review: I AM MY OWN WIFE at WaterTower Theatre

July 21, 2020

An American playwright in search of the next great story thinks he's hit the jackpot with Charlotte von Mahlsdorf a?" a German transgender woman who survived Nazi Germany- but gets much more than he bargained for as he unearths her story and her secrets.
---
BWW Interview: Nick Duckart of COME FROM AWAY at Dallas Summer Musicals

March 17, 2020

In a world where it seems like lately, the only news is bad news, Come From Away is a critically important show that reminds us of how good the world and its people can be- especially in times of crisis.
---
BWW Review: LITTLE WOMEN Warms Hearts at Dallas Theater Center

February 17, 2020

Many American theater-goers have either read Little Women in High School, or seen the play, musical, or recent star-studded film.  When staging this show, the challenge therefore becomes- how do you keep it fresh and original?  Luckily for us, Dallas Theater Center has never had a problem with a lack of creativity, and they didn't start with this production of Little Women! 
---
BWW Review: ADA AND THE ENGINE at Stage West

January 23, 2020

A young woman with a scandalous family history, a brilliant mind, and intriguing relationships with men- who knew that the subject of such a thrilling story could be a 19th century mathematician! 
---
BWW Interview: David Payne of AN EVENING WITH C.S. LEWIS at AT&T Performing Arts Center

December 10, 2019

Charming, delightful, and dedicated to excellence, David Payne is encroaching upon his 1000th performance as C.S. Lewis in his play, An Evening with C.S. Lewis. 
---