Harmony Wheeler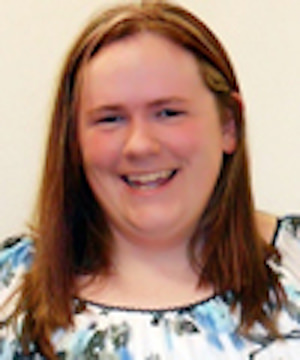 Harmony Wheeler has worked for theatres including Sierra Repertory Theatre, Modesto Performing Arts, and The Hanover Theatre. Her byline has appeared with the Sierra Lodestar, The Modesto Bee, The Chimes at Biola University (where she served as News Editor), StaticMultiMedia.com, and more. She holds a degree in Journalism, Public Relations.
MOST POPULAR ARTICLES
LAST 30 DAYS
LAST 365 DAYS
BWW Reviews: JOSEPH a Technicolor Surprise at CALMT

January 29, 2015

Andrew Lloyd Weber and Tim Rice wrote Joseph and the Amazing Technicolor Dreamcoat as a mosaic of musical styles and humor, meaning any dream will do for design and concept. American Idol husband-wife team Diana DeGarmo and Ace Young bring a tech and color production to Sacramento this week. And Tuesday evening's audience devoured the show's original, energetic staging.
---
BWW Reviews: CAMELOT a Dazzling Masterpiece

January 14, 2015

The lyrics tell all. "In short there's simply not a more congenial spot than here in Camelot," now lodged at Fresno's Saroyan Theatre through tonight only. Originally launched into success by Julie Andrews and Richard Harris, the classic receives a new, simplified staging with an overwhelming ambiance, as well as a Renaissance acoustic makeover.
---
BWW Reviews: CHARLIE BROWN & NUTCRACKER on Van Ness

December 22, 2014

Short and sweet, A Charlie Brown Christmas does not arrive until the second half of San Francisco Symphony's current holiday concert. But Charlie is worth the wait. In their West Coast debut, Charlie and friends dance about the Davies Hall stage and warm many a heart with feel-good cheer. Celebrating the Christmas spirit does not come any better than what the Symphony offers. Across the street at the War Memorial Opera House, San Francisco Ballet continues its run of Tchaikovsky's beloved Nutcracker, set in early 1900's San Francisco. Choreographer Helgi Tomasson's production sweeps young Clara into a world of dreams orchestrated by a magical Drosselmeyer, present throughout to wave his fantastical cape and usher in new surprises.
---
BWW Preview: Christmas with San Francisco Symphony and More

December 15, 2014

With an overwhelming number of productions and events on the horizon, I find it difficult as a critic to decide what shows to cover ("criticism" is not the most appropriate quality of the holiday; therefore I aim to stay positive in this article). Fortunately, we can share Christmas without sharing the same theatrical experiences. So, take a moment to tell BroadwayWorld San Francisco what holiday shows and experiences you will visit this winter, and don't forget to check out BroadwayWorld's picks for a Bay Area holiday extravaganza!
---
BWW Reviews: PETER & THE STARCATCHER Flies at Theatreworks

December 10, 2014

Peter and the Starcatcher may not match your idea of the perfect Christmas show, but it's certainly best friends with the holidays. An emotional and inspirational experience awaits at Theatreworks' production of the Pan prequel. And there's always the company's faux snow after each performance.
---
BWW Interviews: Shannon Guggenheim on MESHUGANUTCRACKER

December 10, 2014

We spoke with Shannon Guggenheim on the return engagement of her unconvential holiday show MeshugaNutcracker. The production just opened in San Francisco and plays through December 14, but you can also catch it in San Jose December 25-28 before it travels to NYC next year. For tickets and information, visit http://themeshuganutcracker.com/.
---
BWW Reviews: WHITE CHRISTMAS a Happy Holiday at Hillbarn

December 8, 2014

Pierce Peter Brandt and Jim Ambler lead the energy and talent of Hillbarn Theatre's White Christmas. The two equity actors give great character and Broadway-quality vocals to song and dance partners Bob Wallace and Phil Davis. Behind them, an ensemble provides perfect harmonies attuned to the show's 1950's era. And although the scenic design remains simple throughout, a grand finale features Kuo-Hai Lo's gorgeous mountain background and an audience surprise that we won't spoil here.
---
BWW Interviews: Jim Ambler on WHITE CHRISTMAS at Hillbarn Theatre

December 5, 2014

Hillbarn Theatre's White Christmas opens tonight, and we'll be there to cover, but before the curtain rises, we spoke with star and Bay Area native Jim Ambler, who plays Phil Davis in the show.
---
BWW Reviews: BEAUTY & THE BEAST in Fresno

December 4, 2014

The newer production of the musical, which I have seen twice before in addition to the Broadway production, moves at a quick pace with added slapstick humor and a gorgeous aesthetic. Despite the few down sides to a trimmed script, the changed direction allows the cast space to make characters their own. I counted at least ten original stagings in the first act alone that were not present when the musical came though Modesto and Sacramento in previous years.
---
BWW Interviews: Debby Boone on WHITE CHRISTMAS

December 3, 2014

Debby Boone talks with BroadwayWorld about her upcoming White Christmas concert with Michael Feinstein at Davies Symphony Hall.
---
BWW Reviews: KURIOS full of Curiosities with Cirque du Soleil

November 18, 2014

Cirque du Soleil has always been a cabinet full of curiosities, and the fact of the matter finally found its own title and concept in Kurios, the latest show to tour under the grand chapiteau. While the imagery of the production harkens back to previous LA Cirque show Iris and the robotics of BBC's Dr. Who, Cirque's Kurios finds incredible new ways to display its artistry and talent.
---
BWW Reviews: THE BOY FRIEND is the Best Friend Around

November 5, 2014

Today women go to college to get their MRS degree, but apparently, back in the day, the youthful elite traveled to the south of France for school, and with great hopes of finding the perfect boyfriend. Such is the setting for 42nd Street Moon's latest production, "The Boy Friend," a delightful romp through the sunny beaches and high societies of 1920's Nice. It's nicer in Nice, but it's just as lovely at the Eureka Theatre in San Francisco, where director and choreographer Cindy Goldfield offers the most creative dancing and staging for the most adorable characters currently on stage.
---
BWW Interviews: I Love Ethel Mertz - Lori Hammel on I LOVE LUCY LIVE ON STAGE

November 4, 2014

I Love Lucy Live on Stage's Lori Hammel spoke with BroadwayWorld San Francisco about the show's universal appeal and what you can expect from the classic TV-show turned theatrical experience. The show plays November 11 -23 at SHNSF's Curran Theatre.
---
BWW Interviews: Brian Kohn on Pink Floyd's THE WALL

October 28, 2014

BroadwayWorld San Francisco talks with Brian Kohn, principal of the Ruth Asawa San Francisco School of the Arts. He has a very unqiue production in store for Bay Area audiences: The Wall, based on album by Pink Floyd.
---
BWW Reviews: MASKED BALL in San Francisco

October 20, 2014

Verdi was a master at crescendo. In "Masked Ball," the score foreshadows and defines even while characters defy fate. As Count Anckarstrom laments his wife's betrayal in the opera's third act, the harp and violin take turn in old romance and revenge, building to a grand determination. Like Verdi's "Rigoletto" and "Il Trovatore," "A Masked Ball" concludes with a game-changing revelation in answer to an incredible setup.
---
BWW Reviews: Say a Happy Hello to BYE BYE BIRDIE in Walnut Creek

October 19, 2014

Contra Costa Musical Theatre knows how to put on a happy face. You will, too, after two and a half hours of living with Bye, Bye Birdie. Inspired by the likes of Elvis Presley, Ed Sullivan and the bright colors and square designs of the 1950's, CCMT's production features its usual high-tech scenic design and familiar faces in lead roles.
---
BWW Reviews: DO I HEAR A WALTZ Plays A Flat Tune

October 7, 2014

When Broadway actress Emily Skinner takes the stage and opens 42nd Street Moon's current offering, the next two hours look bright and worthwhile. Venice, Italy, as displayed on stage by set designer Hector Zavala promises magical, mystical miracles. Yet as the musical progresses, rather slowly at that, the script turns Skinner's immediately likeable character into a flawed one, condemned for what may seem to many like reasonable judgment calls.
---
BWW Interviews: Hillbarn's Dan Demers Talks About FUNNY GIRL, New Season

September 15, 2014

BroadwayWorld spoke with Hillbarn Theatre Executive Director Dan Demers about the company's current show 'Funny Girl' and their upcoming season of 'Awakening.'
---
BWW Reviews: SF Opera's SUSANNAH a Stunning Masterpiece

September 11, 2014

Set in Tennessee around the time of the Dust Bowl, 'Susannah' takes its inspiration from a story in the book of Daniel. Composer Carlisle Floyd's decision to remove the original's redemptive prophet seems to condemn Christianity, but also gives his revised version the dramatic thrust needed to explore the human condition and turn out a masterpiece.
---
BWW Reviews: FIDDLER ON THE ROOF Brings Tradition to Merced

September 1, 2014

Great theatre is tradition in Merced, where Playhouse Merced just opened its 2014-2015 season with "Fiddler on the Roof," now in its 50th Anniversary. The classical musical has become a tradition of its own in theatres across the world.
---
...
5