Harmony Wheeler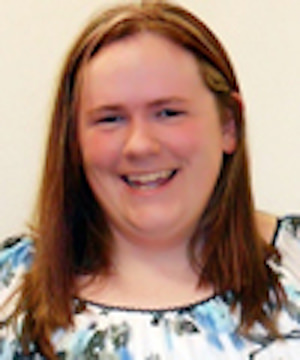 Harmony Wheeler has worked for theatres including Sierra Repertory Theatre, Modesto Performing Arts, and The Hanover Theatre. Her byline has appeared with the Sierra Lodestar, The Modesto Bee, The Chimes at Biola University (where she served as News Editor), StaticMultiMedia.com, and more. She holds a degree in Journalism, Public Relations.
MOST POPULAR ARTICLES
LAST 30 DAYS
LAST 365 DAYS
BWW Review: Sacramento Goes Under the Sea with THE LITTLE MERMAID

February 4, 2016

Since Sacramento last saw "The Little Mermaid," director Glenn Casale has fin(e)-tuned Disney's script and created a near-perfect, spectacle of a production. The unofficial mini-tour of the show comes to Sacramento courtesy of California Musical Theatre this week only and is already sold out.
---
BWW Review: FROZEN on Ice

February 4, 2016

The fame of the phenomenon-hit film "Frozen" has already landed it Broadway and theme park versions in the works. But there was one venue for which the popular musical was more than meant. Given its lead female's "cool" powers, it was only a matter of time before Elsa, Anna, and all their friends received their own Disney on Ice show. In usual Disney style, "Frozen" fills the arena with magical special effects and animated storytelling.
---
BWW Interview: Matthew Dailey Talks JERSEY BOYS

January 19, 2016

BroadwayWorld San Francisco spoke with Matthew Dailey about his time on the road with 'Jersey Boys,' which opens Wednesday evening and plays through February 14 at SHN's Orpheum Theatre. Matthew plays Tommy DeVito, one of the original 'Four Seasons.'
---
BWW Review: Hershey Felder is IRVING BERLIN in Superb TheatreWorks Production

January 18, 2016

What do you give the person who has everything? For Irving Berlin, the answer was a song. According to Hershey Felder, the composer wrote for "the people" - in some cases, specifically for his wife and children. Perhaps Felder had the same audience in mind when he wrote his one-man show, "Irving Berlin." Just under two hours long with no intermission, the robust production is an incomparable gift in itself.
---
BWW Review: You're a Good Show CHARLIE BROWN

January 11, 2016

Although other vocals and one or two instances of odd timing could use work, the Merced production stays true to the heart of "Charlie Brown." After all, "Happiness" is so often found in live theatre.
---
BWW Review: Broadway Sacramento's PIPPIN is Extraordinary

December 31, 2015

The "magic to do" in Broadway's "Pippin" owes as much to simple storytelling and relatable "players" as to actual magic tricks and acrobatic wonders. A knife-throwing act here, a disappearing act there, the grand circus tent concept that helped the musical win its Tony Award for Best Revival fits flawlessly. But a beautiful new conclusion and a quest for meaning set to Stephen Schwartz's spellbinding music also capture the soul of live theatre. On that count, nothing has changed since the show's 1972 premiere. Young prince Pippin searches for his "corner of the sky," dabbling in war, sex and politics as a "Lead Player" guides him toward one grand "finale."
---
BWW Review: Jodi Benson and Charlie Brown at SF Symphony

December 21, 2015

San Francisco continues a – hopefully – new tradition this week with "A Charlie Brown Christmas – Live!" This delightful program had its West Coast premiere last season, with first-half vocals from Lisa Vroman and the Symphony Chorus. This week, the concert features "Little Mermaid" voice Jodi Benson, a perfect choice for the production's youthful target audience.
---
BWW Review: Brian Stokes Mitchell at SF Symphony

December 18, 2015

Performer Brian Stokes Mitchell speaks of his desire to uplift his audience by adding character to his music. Davies Symphony Hall discovered his exact meaning Wednesday when "Stokes" - "affectionately" called so by conductor Randall Craig Fleischer - immediately lit up the stage with a hearty smile. His personality, as joyful and inspiring as the holiday season celebrated, tells a story in itself.
---
BWW Review: Enchanting EMMA Returns to TheatreWorks

December 7, 2015

Clever, sharp and witty, "Emma" the musical is as charismatic as it title character. Creator Paul Gordon took the Jane Austen classic and gave audiences a crisp, well-paced and engaging script with a score that wonderfully serves its characters' acerbic humor and innermost thoughts. Gordon's soliloquy style and multiple short themes highlight each role, which, when well-cast, sell the show with radiant storytelling. In the case of TheatreWorks Silicon Valley, a four-member orchestra also adds charm.
---
BWW Review: BUGS BUNNY AT THE SYMPHONY II

December 4, 2015

Bugs Bunny at the Symphony closes its 25th Anniversary, 2015 tour at San Francisco's Davies Hall this weekend. Outside, Civic Center has its holiday decorations up and a community brass group occasionally plays down the street, while inside the San Francisco Symphony continues its tradition of beautiful Christmas trees decked out by various organizations and non-profits. It's the perfect time of year to celebrate the childlike spirit, and Friday evening saw audience members of all ages arrive early to take photos with the Bunny, himself, and try on Valkyrie hats from the merchandise booth.
---
BWW Interview: Brian Stokes Mitchell's Broadway Christmas at SF Symphony

December 2, 2015

Brian Stokes Mitchell talks Broadway's 'Shuffle Along' and his upcoming Christmas concert at San Francisco Symphony. Read the full interview to learn about his creative process, Mitchell's take on arts education, and his upcoming album projects. Then visit sfsymphony.org for tickets to his December 16 concert.
---
BWW Review: SCROOGE IN LOVE A New Audience Favorite

December 1, 2015

Only in San Francisco will theatregoers find the Ghosts of Christmas Past, Present, and, yes, even Future dancing together on one stage. The mysterious figure clad in all black bops its head back and forth in just one of many surprising delights awaiting audiences throughout new musical "Scrooge in Love!' 42nd Street Moon gives the "Christmas Carol" sequel a perfect premiere at the intimate Eureka Theatre, now through December 13.
---
BWW Review: Merced's MARY POPPINS Makes the Sun Shine Bright

November 30, 2015

One word describes Playhouse Merced's production of 'Mary Poppins,' and it isn't supercalifragilisticexpialidocious. Rather, in a version of the Disney classic that refuses to take itself too seriously, the word of the day is fun. Pure fun. Merced has its share of mishaps. Mary does not fly and Bert does not walk on the ceiling, so it's not a show that will make audiences ooh and aah. But a new and original staging puts a smile on the face and leaves behind a happy feeling. This 'Mary Poppins' does what live theatre is supposed to do.
---
BWW Review: Stockton Goes Under the Sea with LITTLE MERMAID

November 23, 2015

Stockton Civic Theatre journeys fathoms below to the sights and sounds of the sea with Disney's 'The Little Mermaid.' Those sights and sounds had technical issues at Wednesday's preview performance, but given the excellent overall production value and the strong, positive audience reaction, the big fish tale will surely find its legs by its December 13 closing.
---
BWW Review: ELF Decorates Sacramento with Christmas Spirit

November 9, 2015

Based on the 2003 Will Ferrell film, "Elf" the musical is as "Sparklejollytwinklejingley" as its title character. Santa reads a children's book. Elves tap dance. And it snows inside the Empire State Building. Matthew Sklar and Chad Beguelin's infectious songs see romantic skaters at Rockefeller Center, neglected mall Santas in a lineup worthy of the Rockettes, and a flying sleigh that audiences will love. Sharp choreography and imaginative costumes in front of a winter palette of blue snowflakes and windy skies give the production a story book feel. Although the pace of the show feels somewhat rushed, it keeps the energy going and the younger viewers enthralled. Meanwhile, fans of the original movie will find their favorite comedic lines mixed with fresh humor from book writers Thomas Meehan and Bob Martin ("The Drowsy Chaperone").
---
BWW Review: Audiences SAIL AWAY with a Fabulous Cast at 42nd Street Moon

November 3, 2015

Noel Coward's musical "Sail Away" has plenty of charm, but little substance. Its song and dance enchant, but in the end depend on a strong cast to sell a frail plot. 1962 London had Elaine Stitch. 2015 San Francisco has Allison F. Rich. Lively, sharp and ready with a sarcastic whip for any occasion, Rich commands the stage as cruise director Mimi Paragon in the 42nd Street Moon production.
---
BWW Interview: Emma Warren of RIVERDANCE

October 13, 2015

BroadwayWorld San Francisco spoke with principal 'Riverdance' dancer Emma Warren about life on the road and her time 'over the rainbow' with BBC's reality show. Read the full interview below, then visit www.shnsf.com for tickets and information. 'Riverdance' plays November 4-8 at the Golden Gate Theatre.
---
BWW Interview: Tina Stafford of ONCE

September 30, 2015

BroadwayWorld San Francisco spoke with actress Tina Stafford about her Bay Area childhood and her upcoming return to San Francisco for the national tour of ONCE, playing at the Orpheum Theatre October 27 to November 1. Read the full interview below, then visit www.shnsf.com for tickets and information.
---
BWW Interview: PHANTOM's Carlotta, Jacquelynne Fontaine

August 13, 2015

BroadwayWorld San Francisco talks with Jacquelynne Fontaine, who plays Carlotta in the current national tour of Andrew Lloyd Webber's 'Phantom of the Opera.' Fontaine talks about her time in Italy as an opera singer and how far she has come since winning Miss California in 2006.
---
BWW Reviews: WEST SIDE STORY Delivers Something Good at Music Circus

August 6, 2015

When Music Circus presented a spectacular production of 'Big River' earlier this summer, it seemed nothing could top it. Four weeks later, 'West Side Story' has come 'cannonballing down through the sky, gleam in its eye, bright as a rose.' Playing through Sunday at California Musical Theatre's Wells Fargo Pavilion, the Romeo-and-Juliet-based musical takes its audience for an emotional ride that builds tension with skill and moves in strides with hope and heart.
---
...
3