Harmony Wheeler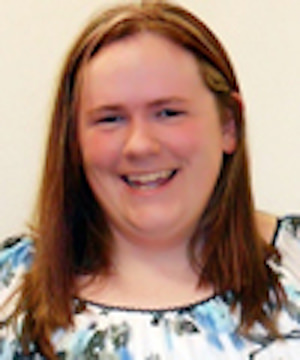 Harmony Wheeler has worked for theatres including Sierra Repertory Theatre, Modesto Performing Arts, and The Hanover Theatre. Her byline has appeared with the Sierra Lodestar, The Modesto Bee, The Chimes at Biola University (where she served as News Editor), StaticMultiMedia.com, and more. She holds a degree in Journalism, Public Relations.
MOST POPULAR ARTICLES
LAST 30 DAYS
LAST 365 DAYS
BWW Reviews: Sheena Easton, Scott Coulter and THE SPY WHO LOVED ME at SF Symphony

July 24, 2015

Singer Scott Coulter joked that those sitting in the Terrace sections had the "view to kill" at Thursday's San Francisco Symphony concert, but truly all who attended enjoyed a "killer" evening of action-packed, sensual scores and vocals.
---
BWW Reviews: Lovely Thoughts Work Magic in PETER PAN at Music Circus

July 23, 2015

Glenn Casale's history with "Peter Pan" has been one awfully big adventure that's unlikely to end any time soon. The California Musical Theatre Artistic Director headed the Tony-nominated 1999 Broadway revival, which subsequently saw an A&E television broadcast and multiple tours. The show visited Sacramento as recent as 2012, and fans of that version will appreciate pieces of costumes and dance, and even a few cast members, pulled from Casale's Cathy Rigby version for the Music Circus production, now playing at the Wells Fargo Pavilion.
---
BWW Reviews: BOOK OF MORMON Gives Big, Bright Wonderful Hello to Fresno

July 17, 2015

Unconventional theatre that honors conventional, musical theatre classics. F bomb after F bomb that somehow manage to be surprisingly inoffensive. Hilarious joke after joke opposite shocking reality. "Book of Mormon" is full of pairs. It even begins with a very catchy number titled "Two by Two," in which young men pair off for their missions.
---
BWW Interviews: Scott Coulter on SF Symphony, James Bond and More

July 15, 2015

Singer Scott Coulter joins Sheena Easton at the San Francisco Symphony July 23 for a concert of favorite Spy film music. The concert will include both instrumental-only and vocal-accompanied hits from James Bond, Austin Powers and more. Other summer film-themed concerts this month include the new Star Trek film and Back to the Future July 16 - 20. Coulter talks about his cabaret career and what to expect from The Spy Who Loved Me concert in our interview.
---
BWW Interviews: Ora Jones on MATILDA

July 12, 2015

BroadwayWorld San Francisco spoke with Matilda's Ora Jones about her childhood and adult influences, from Shakespeare to Frederick the Mouse. Learn what Frederick and Shakespeare have to do with Matilda when you read our interview.
---
BWW Reviews: BYE, BYE BIRDIE Gives Sacramento a Happy Hello

July 9, 2015

Every so often a musical comes along that is just pure fun. In a humorous imitation of the likes of Elvis Presley and his fan girls, "Bye, Bye Birdie" became just such a production, followed by two film versions and earning a place in pop culture with well-known songs like "The Telephone Hour" and "Put on a Happy Face." Sacramento Music Circus adds to the entertainment this week with colorful costumes, authentic set pieces and a decked out cast.
---
BWW Reviews: BIG RIVER at Music Circus Delivers Big Emotions

June 25, 2015

'Big River' at Sacramento Music Circus is the show to see this summer. Director Michael Heitzman makes optimal use of the company's round stage, working with choreographer AC Ciulla to balance an amusing first act with a heavier second half.
---
BWW Reviews: Music Circus Provides a 'Loverly' MY FAIR LADY

June 11, 2015

Music Circus opened its 2015 season Tuesday evening with Glenn Casale's enchanting production of the Lerner and Loewe classic "My Fair Lady." Casale's direction and Bob Richard's choreography scatter gems of endearing humor throughout. At three hours, the show drags at times, but the lengthy dialogue and excellent character development also find a forte in California Musical Theatre's production.
---
BWW Reviews: Stunning Creative Choices and Broadway Cast Lead ACT's A LITTLE NIGHT MUSIC

May 29, 2015

Taking his inspiration from the summer solstice and a turn of the twentieth century Sweden setting, director Mark Lamos gives Sondheim's A Little Night Music an "erotic" staging at San Francisco's American Conservatory Theatre . A Little Night Music features breathtaking scenic design from Riccardo Hernandez and stunning costumes designed by Candice Donnelly. Audiences leave with plenty of material worthy of hours of discussion.
---
BWW Interviews: Ashley Edler of ANNIE National Tour

May 26, 2015

BroadwayWorld San Francisco spoke with the confident, outgoing Ashley Edler, who plays Grace Farrell in a new non-equity touring production of Annie, coming to San Francisco June 3-14. On the phone, Ashley displayed contagious excitement about the show. Read our interview to see how that translates on stage, learn how Ashley enjoyed working with director Martin Charnin and get a few sneak peaks behind the curtain with the kids and Sandy.
---
BWW Reviews: CINDERELLA Gets the Royal Treatment

May 14, 2015

Originally written for film and often seen on stage, Rodgers and Hammerstein's Cinderella has kept a solid heart over the years, with each adaptation featuring some unique song or casting choice. Now comes the touring production of the recent Broadway hit, visiting Sacramento through May 17. Adapted orchestrations from Danny Troob and David Chase blend some of the best pieces of previous versions with a few fresh tunes, including some mesmerizing chorus medleys, and make room for extra, stunning choreography.
---
BWW Reviews: SPAMALOT at Playhouse Merced Full of Laughs

May 12, 2015

And the Arthur Award goes to… Playhouse Merced for its production of Monty Python's Spamalot. Actually, the production, which plays now through May 24, could win several "Arthur" awards: Best use of "Sir Not Appearing." Best use of original staging. Best reference to previous season shows. Honorable Mention for calling out the visiting reviewer during the second act.
---
BWW Interviews: Brandy Collazo Talks Hillbarn's CURTAINS

May 4, 2015

BroadwayWorld San Francisco spoke with Brandy Collazo of Hillbarn Theatre's production of 'Curtains,' the Kander and Ebb musical opening this weekend in Foster City. Collazo, who plays Nikki in the who-done-it comedy, has performed extensively throughout the Bay Area with PCRT, DTC, Palo Alto Players, 42nd Street Moon and Willows Theatre. She has been nominated for a Bay Area Theater Critics Circle Award, and has received two Shellie Awards for Best Actress. Her experience also includes work with Hillbarn Theatre's youth conservatory.
---
BWW Reviews: Tan Dun Martial Arts Trilogy at SF Symphony

April 28, 2015

San Francisco Symphony continues to provide innovative, new programming for its film series. Saturday night saw a particularly different kind of film score as orchestra members used their hands, feet and voice next to their usual instruments.
---
BWW Reviews: ONCE Awes in Sacramento

April 16, 2015

Perhaps the show's title comes from its surprisingly magical "once upon a time" storytelling. Or maybe it refers to its short timeframe wrapped around a once in a lifetime crossing of paths. But one thing is for certain, the Tony Award winner for Best Musical is all at once appealing. Even when lead singer Stuart Ward blurs his indecipherable lyrics together, the folk-style music masterfully conveys every emotion felt on stage. And that's what Once is all about: the power of music to communicate, connect and heal.
---
BWW Reviews: GOTTA DANCE at SF Symphony

March 31, 2015

San Francisco announced its new season recently, including the continuation of its film series with another John Williams favorite, ET, the reprise of Vertigo, and two Christmas classics - one a musical - Nightmare Before Christmas and It's A Wonderful Life. But Saturday night saw something more familiar to BroadwayWorld's favorite subject: musical theatre
---
BWW Reviews: NICE WORK IF YOU CAN GET IT is 'Delishious' Broadway Fare

March 7, 2015

The Broadway production of "Nice Work If You Can Get It" played for just over a year in New York with the fame factor of Matthew Broderick and Kelli O'Hara pulling in audiences. The current national tour may not last long either, with its only Northern California stop currently in Folsom. But the production, a reworking of Gershwin's 1926 musical "Oh Kay," features an equally charming pair with instant chemistry. Add to that amazing energy and Broadway-polished sets and result in a "fascinating rhythm" worth dancing to.
---
BWW Reviews: INTO THE WOODS a Wish Come True

March 2, 2015

Be careful what you wish for… but if your wish is for great theatre, your wish is granted. Playhouse Merced offers a creative set and fantastic cast in Sonheim's "Into the Woods."
---
BWW Reviews: MAMMA MIA a Crowd Pleaser

February 13, 2015

Mamma Mia! Here we go again! The sensational Abba-inspired tour returned to the Gallo Center for the Arts Thursday evening with yet another sold-out run ahead. After more than ten years on Broadway and with numerous International and North America tours, the pop musical heads to Fresno for its next California stop. No doubt, audiences there, too, will find themselves unable to resist the beat and motion of the contagious pop musical. Thursday's audience, young and old, had no trouble dancing in their seats.
---
BWW Interviews: NEWSIES's Zachary Sayle

February 6, 2015

In just over a week Disney opens its national tour if Newsies in San Francisco for a month-long run. BroadwayWorld interviewed Zachary Sayle about the show's 'fansies,' life on the road, the banner the musical carries, and even Sayle's other Disney favorites. Sayle started his career at a young age, playing the child roles in tours of shows including Chitty Chitty Bang Bang and The Sound of Music. He now plays Crutchie in the show based on an actual Newsboy strike of 1899 New York. Check out the full interview, then seize the day and buy your tickets at www.shnsf.com.
---
...
4