Frank Benge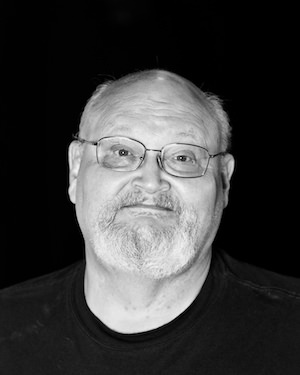 A Kansas native, Frank Benge has been involved in the Austin area theatre scene as a Director, Designer, Writer and Performer for the past 20 years. He holds a double BA in Theatre and English from Washburn University.
MOST POPULAR ARTICLES
LAST 30 DAYS
LAST 365 DAYS
BWW Review: HAMILTON Dazzles at Bass Concert Hall

May 31, 2019

There are a handful of musicals whose debuts changed the face of what musical theatre could be: Oklahoma, Company, West Side Story, Hair, A Chorus Line and now you can add to that list HAMILTON: AN AMERICAN MUSICAL. HAMILTON is an international sensation that appeared on Broadway in 2015 and is sung and rapped through with scant traditional dialogue. Inspired by the 2004 biography Alexander Hamilton by historian Ron Chernow about the life of American Founding Father Alexander Hamilton, it features music, lyrics and book by Lin-Manuel Miranda. The show incorporates hip hop, R&B, pop, soul, traditional-style show tunes, and color-conscious casting of non-white actors as the Founding Fathers and other historical figures. In 2016, HAMILTON received a record 16 Tony nominations, winning 11, including Best Musical, and was also the recipient of the 2016 Grammy Award for Best Musical Theater Album and the 2016 Pulitzer Prize for Drama. The prior Off-Broadway production won the 2015 Drama Desk Award for Outstanding Musical as well as seven other Drama Desk Awards.
---
Austin Critics Table Announces 2018-2019 Award Nominees

May 13, 2019

After considering hundreds of live stage productions, concerts, and art exhibitions in Austin between the dates of May 1, 2018, and April 30, 2019, members of the Austin Critics Table have announced their nominees for outstanding dance, classical music, visual art, and theatre with the nominees for the 2019 Critics Table Awards.
---
BWW Review: FOR PETER PAN ON HER 70TH BIRTHDAY Gentle, Sweet and Mildly Confusing

March 1, 2019

FOR PETER PAN ON HER 70TH BIRTHDAY is an autobiographical play by Sarah Ruhl written as a gift to her mother on her 70th birthday. Like the character of Ann in the play, her mother also played Peter Pan when she was a teenager. What Ruhl has crafted is a gentle look at a loving and supportive family and how they deal with death, their views on life, and how theatre offers the allure of never having to grow up.
---
BWW Review: PUMP BOYS AND DINETTES is Chock Full of Southern Charm, Song and Dance

February 12, 2019

PUMP BOYS AND DINETTES is a Tony nominated 1981 musical written by the performance group of the same name. The group, Pump Boys and Dinettes, consisted of John Foley, Mark Hardwick, Debra Monk, Cass Morgan, John Schimmel and Jim Wann. The members also jointly directed and starred in the original Broadway production. The show is basically a series of standalone songs rather than a conventional story tied together with music. The book for this musical is very thin and really only exists to get to the next song. Each song represents some element of small-town life: the sacredness of fishing, the fun of owning a pair of "Drinkin Shoes," and other assorted blue collar tales including growing up with with their grandma, whom they called Mamaw. The company tosses off 21 short-form songs with performances that harken back to simpler, more straight forward times with good natured knee-slapping, song, dance and humor. They shatter the fourth wall by talking directly to the audience and eventually coming right out into it and the end result is a refreshing blast from the past.
---
BWW Review: HEDWIG AND THE ANGRY INCH Rocks at ZACH

January 30, 2019

HEDWIG AND THE ANGRY INCH is a 1998 Off-Broadway rock musical that won the Obie Award and Outer Critics Circle Award for Best Off-Broadway Musical with music and lyrics by Stephen Trask and a book by John Cameron Mitchell. It is a performance by Hedwig, a genderqueer East German singer of the fictional rock and roll band, The Angry Inch. In 2014, the show saw its first Broadway incarnation winning the year's Tony Award for Best Revival of a Musical. It was also filmed as a movie long before the revised Broadway production.
---
BWW Review: WAITRESS Charms at Bass Concert Hall

January 24, 2019

WAITRESS is a 2015 musical with music and lyrics by Sara Bareilles and a book by Jessie Nelson, which is based on the 2007 film of the same name, written by Adrienne Shelly. It tells the story of Jenna Hunterson (Christine Dwyer), a waitress in an abusive relationship with her husband Earl (Matt DeAngelis). When Jenna unexpectedly becomes pregnant, she begins an affair with her gynecologist, Dr. Jim Pomatter (Steven Good). Looking for a way out, she sees a pie contest and its twenty thousand dollar grand prize as her only chance.
---
BWW Review: SWEAT is a Heartbreaking Look at Blue Collar America

January 24, 2019

SWEAT is a 2015 play by Pulitzer Prize-winning playwright Lynn Nottage. It won the 2017 Pulitzer Prize for Drama and the 2017 Obie Award for Playwrighting. The play premiered at the Oregon Shakespeare Festival in 2015 and subsequently was produced Off-Broadway in 2016 and on Broadway in 2017. The play is centered on the working class of Reading, Pennsylvania. Nottage began working on the play in 2011 by interviewing residents of the town, which at the time was, according to the United States Census Bureau, officially one of the poorest cities in America, with a poverty rate of over 40%.
---
BWW Review: THE MAGIC FIRE Is Wise, Witty and Wonderful

January 16, 2019

THE MAGIC FIRE, by Lillian Groag, is a 1997 memory play set in Buenos Aires during the 1950s regime of Juan Peron. This cross cultural immigrant family finds their personal refuge from the fascist politics of Argentina in art, theatre and opera. Events eventually bring them to the point where they are forced to confront not only politics, but also, their own moral obligations. The play first premiered at the Oregon Shakespeare Festival and still contains a powerful message that mirrors some of this country's current disturbing political trends.
---
Frank Benge's Top Ten Austin Theatrical Experiences of 2018

January 2, 2019

This past year, I saw over 50 productions in the Austin area. As I think back over the year, there are ten experiences that have stuck with me long after the curtain call. This isn't a best of list so much as it is a list of those nights in the theatre that stand out in my memory and the experiences that moved me. While I didn't get to experience everything in Austin this past year (that would flatly be impossible) these are the most memorable of those I did see.
---
BWW Review: FUN HOME Receives Loving Local Production

December 22, 2018

FUN HOME is a musical adapted by Lisa Kron and Jeanine Tesori from Alison Bechdel's 2006 graphic novel of the same name. The story is a memoir of Bechdel's discovery of her own sexuality, her relationship with her gay father, and her attempts to unlock the mysteries surrounding his life. It was also the first Broadway musical with a lesbian protagonist. It is told in a series of non-linear vignettes connected by narration provided by the adult Alison character. It ran Off-Broadway from September 2013 to January 2014 where it won three Lucille Lortel Awards (including Outstanding Musical), two Obie Awards and eight Drama Desk Awards. The transfer to Broadway in March 2015 was nominated for twelve Tony Awards, winning five, including Best Musical, and its cast album received a nomination for the 2016 Grammy Award for Best Musical Theater Album.
---
BWW Review: THE MYSTERY OF EDWIN DROOD Misses a Lot of Opportunities But Still Highly Entertaining

December 6, 2018

THE MYSTERY OF EDWIN DROOD (or, as it is sometimes called, the much shorter, 'Drood') is a 1985 musical based on Charles Dickens unfinished novel The Mystery of Edwin Drood. Written entirely by Rupert Holmes, it was the first Broadway musical with multiple endings determined by the audience. Holmes received Tony Awards for Best Book and Best Original Score. The production won five Tony Awards out of eleven nominations, including Best Musical. The musical is derived from both Dickens' final unfinished novel and British pantomime and music hall traditions that reached the height of their popularity in the years following Dickens' death. Produced originally by Austin Playhouse in 2005, it was nominated for six B. Iden Payne awards including the winner of Best Director for Musical Theatre (Don Toner). Jill Blackwood, Rick Roemer, and Jacqui Cross reprise their roles from that 2005 production.
---
BWW Review: WHITE CHRISTMAS An Engaging Nostalgia Fest

December 6, 2018

Irving Berlin's WHITE CHRISTMAS is a 2000 musical based on Paramount Pictures 1954 film of the same name featuring the songs of Irving Berlin. The film itself was a remake of the film Holiday Inn. The new book is by David Ives and Paul Blake and features all of the songs from the 1954 film, along with some trunk songs, all by Irving Berlin and hews remarkably close to the plot line of the film, with a few exceptions. It premiered in St. Louis in 2000 at The Muny, after which it opened in San Francisco in 2004. This new stage musical played a limited engagement of 53 performances on Broadway at the Marquis Theatre in 2008. It received two 2009 Tony nominations and seven Drama Desk Award nominations.
---
BWW Review: GREAT EXPECTATIONS Delivers Great Charm

December 1, 2018

GREAT EXPECTATIONS is Charles Dickens' thirteenth novel and depicts the personal growth and development of an orphan nicknamed Pip. It is Dickens's second novel, after David Copperfield, to be fully narrated in the first person. The novel was first published as a serial in Dickens's weekly periodical All the Year Round, from 1 December 1860 to August 1861. In October 1861, Chapman and Hall published the novel in three volumes. It has been adapted into a multitude of films, television programs and stage productions. The adaptation by Barbara Field is currently on stage at The Vortex as produced by Different Stages.
---
BWW Review: CABARET Dazzles at Texas State

November 17, 2018

CABARET is a 1966 musical with music by John Kander, lyrics by Fred Ebb, and book by Joe Masteroff, based on John Van Druten's 1951 play I Am a Camera, which was adapted from the short novel Goodbye to Berlin (1939) by Christopher Isherwood. Set in 1931 Berlin as the Nazis are rising to power, it focuses on the nightlife at the seedy Kit Kat Klub, and revolves around young American writer Cliff Bradshaw (John Fredrickson) and his relationship with English cabaret performer Sally Bowles (Logan-Rae). The musical was also made into a 1972 film.
---
BWW Interview: Sean Thompson on Touring LOVE NEVER DIES

November 5, 2018

Andrew Lloyd Webber's sequel to one of Broadway's longest running musicals, THE PHANTOM OF THE OPERA, is his show LOVE NEVER DIES; which is currently touring across the United States. The tour staging is inspired by the reworked 2011 Australian production of the musical. To give Austin audiences an inside look into the show, we talked with Sean Thompson who plays hero turned flawed husband and father, Raoul, Vicomte de Chagny.
---
BWW Review: Penfold Remount of Doctuh Mistuh's NEVERMORE Still Wows

November 5, 2018

NEVERMORE: The Imaginary Life and Mysterious Death of Edgar Allan Poe is a Canadian musical that was written and composed by Jonathan Christenson which follows the rather dismal life and internal struggles of Edgar Allan Poe that later on inspired his work as an author. The script contains references to both his poems and short stories. While most of the script dramatizes true events in his life, other aspects are entirely fictitious. The musical was originally produced at the Catalyst Theatre in Edmonton, Alberta and went on to be performed across Canada, and at the Barbican Theater in London, and the New Victory Theatre in NYC. The current production now playing at Ground Floor Theatre is a remount of the original Doctuh Mistuh production, produced in conjunction with Penfold Theatre, and features most of the original cast.
---
BWW Review: THE PLAY THAT GOES WRONG is Brilliant Slapstick Comedy

October 25, 2018

THE PLAY THAT GOES WRONG is a comedy by Henry Lewis, Jonathan Sayer, and Henry Shields of Mischief Theatre Company that won Best New Comedy at the 2015 Laurence Olivier Awards. Mischief Theatre Company have also written Peter Pan Goes Wrong which opened at London's Apollo Theatre in December 2015 starring the same cast. They have also done a spoof of Dickens A Christmas Carol, all with the same frenetic pace and trademark extreme physical comedy. It's like the hyperactive child of Noises Off gone off their meds.
---
BWW Review: Great Performances Abound in THE ADDAMS FAMILY

October 25, 2018

The characters in The Addams Family were created by American cartoonist Charles Addams. The characters traditionally include Gomez and Morticia Addams, their children Wednesday and Pugsley, close family members Uncle Fester and Grandmama, their butler Lurch, the disembodied hand Thing, and Gomez's Cousin Itt. The characters are a satirical inversion of the ideal American family: odd, wealthy, macabre and unaware that other people find them, at the very least, bizarre. They originally appeared as single-panel cartoons, about half of which were originally published in The New Yorker between their debut in 1938 and Charles Addams' death in 1988. They've been adapted to multiple forms of media: television, both live action and animated, and a series of films. The most recent adaptation is the musical THE ADDAMS FAMILY with a book by Marshall Brickman & Rick Elice, Music & Lyrics by Andrew Lippa.
---
BWW Review: YOUR MOTHER'S COPY OF THE KAMA SUTRA at The Museum of Human Achievement

October 5, 2018

YOUR MOTHER'S COPY OF THE KAMA SUTRA begins rather sneakily, with Amber Quick singing in an informal hootenanny with Michael Ferstenfeld, Howard Burkett and San Patrevito who function as a sort of house band for the play. They sing a collection of 80's and 90's songs in the old warehouse venue known as the Museum of Human Achievement and what they achieved, quite by accident, was a moment where they transported me back to old 1980's Austin. The setting itself is clever, feeling like an old coffee house, a couple of books on your table as a centerpiece, topped by a fake flower in a simple glass vase. On closer examination, the books were vintage self-help sex manuals, like The Joy Of Sex.
---
BWW Review: MIDDLETOWN Crackles With Wit and Sparkles With Style

October 4, 2018

MIDDLETOWN is an essentially plotless play by Will Eno, which was the winner of the 2010 Horton Foote Award for Most Promising New Play. Like Thornton Wilder's Our Town before it, MIDDLETOWN looks at our existence between life and death, or, the middle. What MIDDLETOWN achieves that Our Town doesn't, at least for me, is that it succeeds through a crackling wit and the usual Eno word play to remind us that it is the every day minutiae that make us all human. It also is a refreshing reminder that we all need to stop and take the time to appreciate just how achingly painful yet weird and wonderful life here as a human truly is.
---