TexARTS' XANADU Opens Feb. 15th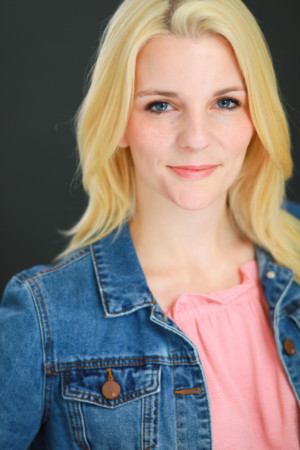 The TexARTS Professional Series presents the Broadway hit musical Xanadu, based on the 1980 Olivia Newton-John and Gene Kelly cult classic film. This hilarious story is very simple; a muse comes to Earth and inspires an artist to open a roller disco! Seriously. Featuring the music of the Electric Light Orchestra and Olivia Newton-John, Xanadu is one of the giddiest, silliest, sweetest stage musicals you could ever hope to see. The musical by Douglas Carter Bean with music and lyrics by Jeff Lynne and John Farrar opens February 15 and runs through March 3, 2019 at the Kam & James Morris Theatre in Lakeway.
While the film was a critical and box office flop, the film's soundtrack was a double platinum, worldwide success, producing two number one singles, Magic and Xanadu. Beane's stage musical adaptation of Xanadu, adds new plot twists and humor parodying the film. According to Beane, he was influenced not only by the film, but also by the 1981 fantasy film Clash of the Titans, prompting him to focus more on the Greek mythology plotlines. In 2007, the show ran for 550 performances on Broadway and was nominated for four Tonys, including best book of a musical.
The TexARTS cast of features Mandy Foster, Daniel Drewes, Huck Huckaby, Amy Nichols, Megan Richards Wright, Cam Haas, Jonathan A. Contreras, Jessica O'Brien and Emily Villarreal.
TexARTS Executive Director, Jarret Mallon, directs the show. Mallon previously directed TexARTS' All Shook Up and A Cool Yule. New York-based choreographer, Kimberly Schafer returns to TexARTS, having previously choreographed The Best Little Whorehouse in Texas, and All Shook Up and directed The Marvelous Wonderettes and Smokey Joe's Cafe. Award-winning music director, Lyn Koenning serves as the production's musical director.
The creative team includes Zac Crofford (scenic design), Emily Gilardi (costume design), Alison Lewis (light design), Jeff Miller (sound design), Reilly Cox (properties design), Eliot Gray Fisher (projection design) and Mary Cox (stage manager).
This production is 90 minutes without an intermission. It is suitable for ages 6 and up.
Single tickets start at $43. Single tickets are available by calling the TexARTS Box Office at 512-852-9079 x101 or at www.tex-arts.org. All ages welcome. Group rates are available.