BWW Review: THE THREE MUSKETEERS at Mary Moody Northen Theatre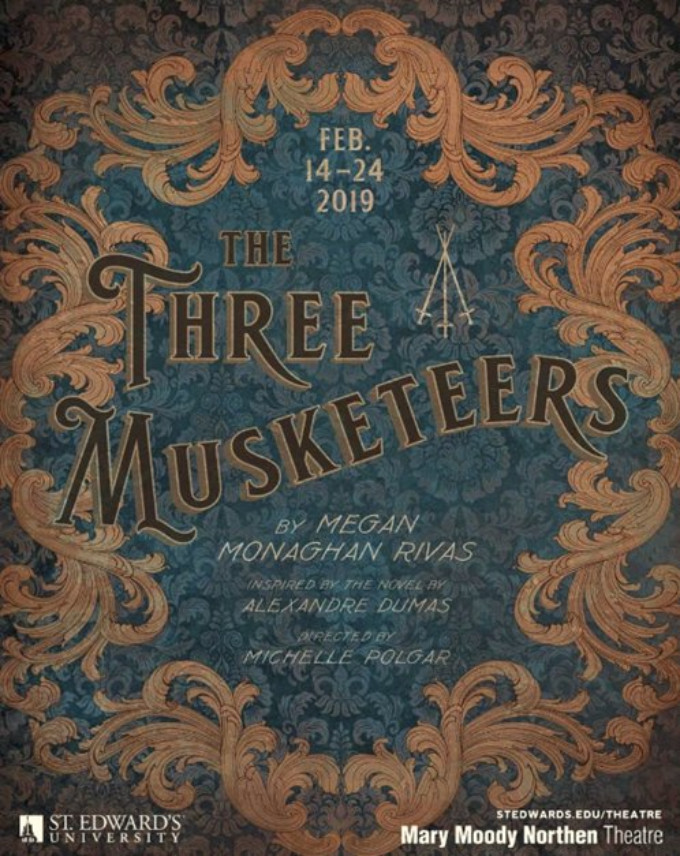 The Alexandre Dumas classic The Three Musketeers has been told, retold, produced and reimagined in countless ways in its 175-year history. This production is a marvelous retelling of the story from playwright Megan Monaghan Rivas with what I would term a gender-blend cast (versus gender-blind). It is a tight, witty and thoroughly entertaining revisit of this timeless tale.
The casting here is brilliant and the actors impressive. Fight Director David M. Long provides the swordplay choreography which is exciting and wonderfully executed. Fight choreography in and of itself is extremely challenging and requires a great deal of practice - I can only imagine what fencing requires. It is absolutely thrilling to watch.
Jessica Colley-Mitchell's sumptuous set provides director Michelle Polgar with endless choices with which to stage this marvelous cast. Every square inch of space is utilized with actors appearing and disappearing in all directions. The direction is tight as well, laser-focused and character-driven. I strongly suspect these actors were fortunate to be given 'dummy costumes' in which to rehearse because they move as easily as if they're in T-shirts and jeans.
Costume designs from Susan Branch Town are absolutely stunning. Great costumes are built to last forever and one can see the precision used here. They fit the actors perfectly and I could not stop marveling over the colors, textures, layers and dozens of minute details. I haven't seen costumes like this in years - what a lucky, lucky cast! I was equally impressed with authentic 17th century makeup/hair provided by Tara Cooper. Again, I want to stress how beautifully the actors move in these exquisite creations.
Given our present day political scene, The Three Musketeers is a particularly good choice for the St. Edward's season. History as we all know, repeats and repeats and here we have the Monarchists and Republicans going mano-a-mano. The stakes are high, everyone is playing games, and the rules are not always followed.
I highly recommend this production. Rarely will you see artists of this caliber all in one place, providing the very best of "one for all and all for one and all for the love of the stage". Every element of this production is used to further and enhance the plot, the action and the characters. You do not want to miss The Three Musketeers.
Performances run through February 24th and tickets are available at: stedwards.edu/theatre, 512-448-8484.
Related Articles View More Austin

Stories

Shows