Valence and Co. and Broadway For Racial Justice Host REACH OUT FOR JUSTICE: BLACK LIVES MATTER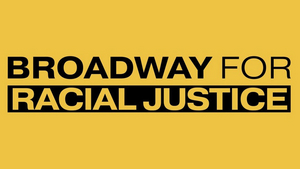 Valence and Co. and Broadway For Racial Justice will present REACH OUT FOR JUSTICE: BLACK LIVES MATTER on Sunday June 14th from 7-8pm EDT.
The goal of the event is a "reach out power hour." Each participant's goal is to send a minimum of 10 "reach outs" in one hour, to speak up, show up, and continue to take action toward the world we seek to change.
Templates have already been created for all participants to utilize.
Multiple donors have also offered to donate $1 for every email sent up to $1000. So far, those donations are going to Broadway For Racial Justice and Black Girls Code.
To register for the event, visit valenceandco.com/upcoming/social-justice.
Featured BroadwayWorld Events
Check out these concerts...
Related Articles
More Hot Stories For You
NYTW Gala To Celebrate 25th Anniversary Of RENT Featuring Original Cast Members Anthony Rapp, Adam Pascal, Idina Menzel, and More!
Today marks the 25th Anniversary of RENT's first performance at New York Theatre Workshop. The NYTW has announced that its 2021 Annual Gala will celeb...

Final Lineup Announced For SAVE BIRDLAND: A Celebration Of Music, History, And Community
The fundraising campaign for Birdland Jazz Club will conclude on January 24th with a free streaming concert titled Save Birdland: A Celebration of Mus...

VIDEO: Broadway Jumps on the BRIDGERTON Musical Bandwagon
The new Netflix series Bridgerton has been gaining popularity since its premiere in December of 2020. Part of that popularity comes from the clever mi...

VIDEO: Chita Rivera, Bebe Neuwirth, and More Perform 'All That Jazz' During SAVE BIRDLAND Fundraiser
Notables from President Bill Clinton and Whoopi Goldberg to musicians Wynton Marsalis and Sting joined together on Sunday, Jan 24th to "Save Birdland"...

VIDEO: On This Day, January 24- Happy Birthday, Daveed Diggs!
For his performance in Hamilton, Daveed won the 2016 Tony Award for Best Featured Actor in a Musical, as well as a 2016 Grammy Award for the cast albu...

VIDEO: On This Day, January 25- Remembering Jonathan Larson
On this day, we celebrate the life and career of Jonathan Larson, who passed away on this day in 1996....