VIDEOS: Watch Next on Stage - Dance Edition Winner Maxwell Silverman's Path to Victory
Congratulations to Maxwell Silverman!
Maxwell Silverman, a 2021 graduate of Lane Tech High School in Chicago, has been crowned the high school winner for season two of our dancing competition, Next on Stage: Dance Edition!
Check out their journey from week 1 to the finale below!
Central Park Week - Middle of It All from Apple TV's Central Park
Fosse Week - I Gotcha from Fosse
Movie Musical Week - Sweet Transvestite from The Rocky Horror Picture Show
11 O'Clock Numbers Week - Hold Me in Your Heart from Kinky Boots
READ: Maxwell Silverman Loves the Empathy of Musical Theatre
Maxwell received the college LaDuca Achievement Award for Excellence, which includes a Broadway prize-pack with merch from the BroadwayWorld Theatre Shop, shoes from LaDuca, and a $1000 donation to a charity of their charity, Brave Space Alliance.
Congratulations Maxwell!

Related Stories
From This Author - Team BWW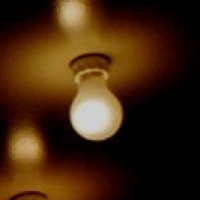 Play BroadwayWorld's Daily Word Game - 12/7/2022

December 7, 2022

Today's BroadwayWorld Daily Word Game is now live - can you guess today's word or phrase? The solution can be any theatre related word or phrase - a show title, performer, recognizable lyrical phrase, and more.
---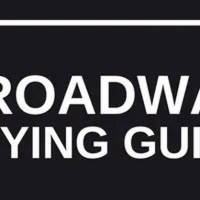 Broadway Buying Guide: December 5, 2022

December 5, 2022

Looking for the best deals on Broadway shows? Welcome to our new weekly guide to the most popular shows listed on BroadwayWorld. Check out which shows are selling this week, December 5, 2022.
---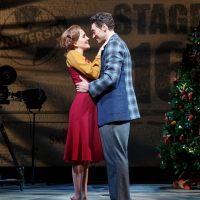 Check Out These Must-Watch Holiday Titles on BroadwayHD

December 1, 2022

It's time to get into the holiday spirit! From the awe-inspiring magic of The Nutcracker to the rollicking antics of A Christmas Carol Goes Wrong, BroadwayHD has a holiday title for everyone to enjoy.
---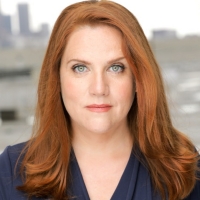 Interview: Donna Lynne Champlin Gets Ready to Take on a Holiday Classic

November 30, 2022

Theater fans will have a chance to see Donna Lynne Champlin sink her teeth into a real role onstage once again for one-night-only: On December 12 she will take to the stage at The Sheen Center, starring as George Bailey in a performance of IT'S A WONDERFUL LIFE to benefit The Transport Group.
---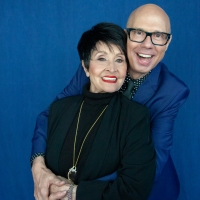 Tony Award-Winning Broadway Legend Chita Rivera and BroadwayWorld's Richard Ridge Set to Host BWW 20th Anniversary Celebration Event

November 30, 2022

BroadwayWorld's 20th Anniversary Concert will take place on Sunday, May 21, 2023 at the iconic Sony Hall (235 W 46th St., NY, NY), in the heart of Broadway's theatre district. The evening will be hosted by Tony Award-Winning Broadway legend Chita Rivera, along with her longtime friend, BroadwayWorld's own Richard Ridge.
---