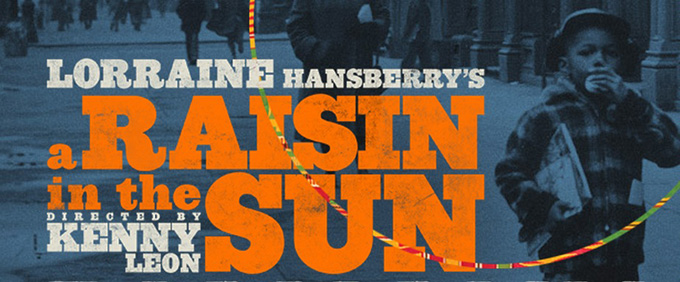 Click Here for More Articles on A RAISIN IN THE SUN 2014
VIDEO: Denzel Washington Talks A RAISIN IN THE SUN on 'Fallon'
Denzel Washington, who was last seen on Broadway in Fences, winning a 2010 Tony Award, returns to the stage this spring in a revival of A Raisin in the Sun, directed by Kenny Leon and produced by Scott Rudin. Washington will portray Walter Lee Younger in the show.
The actor stopped by The Tonight Show Starring Jimmy Fallon to talk about his latest project. Check out the appearance below!
Washington made his Broadway debut in Checkmates (1988). Other theatre credits include Richard III, The Mighty Gents, Ceremonies in Dark Old Men, When the Chickens Come Home to Roost and A Soldier's Play, for which he won an Obie. He is a two-time Academy Award winner for his performances in Training Day and Glory, and received Oscar nominations for his performances in The Hurricane, Malcolm X and Cry Freedom. His latest film, Flight, was just released.
In A Raisin in the Sun, a family's shared dream for a better life may be, not only deferred, but destroyed by conflicting aspirations, Betrayal and racism. Lorraine Hansberry's classic drama continues to shine an unflinching spotlight on America's struggle to overcome its past, while paying tribute to those courageous enough to shape a future filled with an abiding faith, in the decency of the human spirit.
A RAISIN IN THE SUN originally opened on Broadway at the Ethel Barrymore Theatre in 1959 and starred Sidney Poitier (Walter Lee Younger), Ruby Dee (Ruth Younger), Diana Sands (Beneatha Younger) and Claudia McNeil (Lena Younger). In 2004, the Broadway revival production opened at the Royale Theatre and starred Sean Combs (Walter Lee Younger), Audra McDonald (Ruth Younger) and Phylicia Rashad (Lena Younger).
Buy Tickets to A Raisin in the Sun - click here.
Related Articles