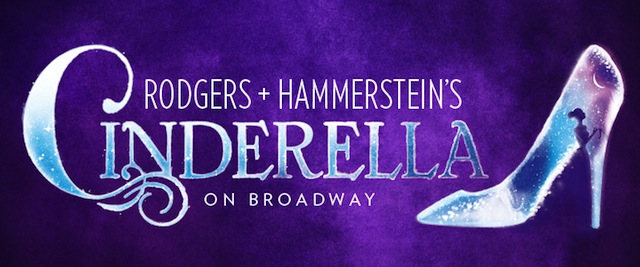 Click Here for More Articles on CINDERELLA THE MUSICAL
VIDEO: CINDERELLA's Carly Rae Jepsen, Joe Carroll Perform '10 Minutes Ago' on Today
As part of TODAY's "Best of Broadway" series, pop star Carly Rae Jepsen and her CINDERELLA co-star Joe Carroll discuss the Broadway musical, now in its second year, and perform the enchanting number, "10 Minutes Ago" from the production. Check out the appearance below!
Now in its second year on Broadway, RODGERS + HAMMERSTEIN'S CINDERELLA continues to play to large and enthusiastic audiences at the Broadway Theatre (1681 Broadway).
About the extensions, Ms. Goodman says, "We were very happy when Carly and Fran joined the cast this winter and now we're overjoyed that they will stay with us even longer. The humor and charm they bring to the show are enormously appealing both on stage and off. Audiences love them and so do we." Due to prior commitments during the extension weeks, Ms. Drescher will not play performances April 28 - May 5 and Ms. Jepsen will not play performances from May 16-20. As it began its second year on Broadway in January, CINDERELLA did so with several new actors in principal roles: Ms. Jepsen as Cinderella, Ms. Drescher as the wicked stepmother,
Joe Carroll
as Prince Topher,
Stephanie Gibson
as stepsister Gabrielle and
Todd Buonopane
as the rebel Jean-Michel. With its fresh, new take on the beloved tale of a young woman who is transformed from a chambermaid into a princess, this hilarious and romantic CINDERELLA combines the story's classic elements - glass slippers, pumpkin, a beautiful ball and more - with some surprise twists. More than just a pretty face with the right shoe size, the CINDERELLA of the
Rodgers & Hammerstein
musical now on Broadway is a surprisingly contemporary figure living in a fairytale setting: a spirited young woman with savvy and soul, eager to develop a world view, she doesn't let her rags or her gowns trip her up in her quest for kindness, compassion and forgiveness. She not only fights for her own dreams, but makes the prince, who falls in love with her, open his eyes to the world around him and realize his dreams, too. The cast of RODGERS + HAMMERSTEIN'S CINDERELLA currently stars
Carly Rae Jepsen
as Cinderella and
Joe Carroll
as the Prince Topher;
Fran Drescher
as Madame; Tony Award winner
Victoria Clark
as Fairy Godmother Marie;
Ann Harada
as stepsister Charlotte;
Stephanie Gibson
as stepsister Gabrielle;
Peter Bartlett
as Sebastian, Prince Topher's mentor and Lord Chancellor,
Todd Buonopane
as the rebel Jean-Michel and
Phumzile Sojola
as Lord Pinkleton.
Jill Abramovitz
,
Kristine Bendul
,
Callan Bergman
n,
Kaitlyn Davidson
,
Leslie Donna Flesne
r,
Shonica Gooden
,
Kendal Hartse
,
Jessica Hershberg
,
Laura Irion
,
Brandon Leffler
,
Sam Lips
,
Nathan Lucrezio
,
Andy Mills
,
Linda Mugleston
,
Peter Nelson
,
Jeff Pew
,
Adam Rogers
,
Kirstin Tucker
,
Cody Williams
and
Branch Woodman
complete the cast. CINDERELLA has music by
Richard Rodgers
, lyrics by
Oscar Hammerstein
II, a new book by
Douglas Carter Beane
and original book by
Oscar Hammerstein
II. The musical is directed by
Mark Brokaw
.
Josh Rhodes
is choreographer. Music adaptation, supervision and arrangements are by
David Chase
. Orchestrations are by
Danny Troob
.
Constantine Kitsopoulos
is music director and conductor.
Visit NBCNews.com for breaking news, world news, and news about the economy
Related Articles