Theater Resources Unlimited Announces The 2018 Bootcamp Weekend Intensive For Showcase Producing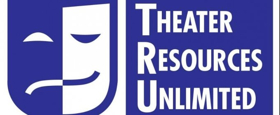 Theater Resources Unlimited (TRU) announces the 2018 Bootcamp Weekend Intensive for Showcase Producing on Saturday, April 28, 2018 & Sunday, April 29, 2018 from 10am - 6pm at Nola Studios, 244 W. 54th Street, 5th floor. Registration is $270 for non-members ($225 for TRU members, $290 for Membership/Workshop Package, and $100 for a second attendee). Save $50-$60 with the Early Bird Discount through April 15. Festival Special: registrants accepted into Planet Connections, MITF, Dream Up, NYMF or other festivals take $20 off (email TRUStaff1@gmail.com for code). Limited to 50 participants. Registration may be completed at https://truonline.org/events/weekend-intensive-2018/. You will be asked to download and fill out an application at: http://truonline.org/wp-content/uploads/2017/04/BOOT-CAMP_weekend_app.doc.
If planning to produce or self-produce, do it right, do it smart, do it cost-effectively. Learn the ins and outs from experts with this once-a-year weekend workshop that offers basic and not-so-basic training for producers, geared to those producing at the in-the-trenches reading and Equity Showcase level. And with particular application for those planning to produce in the upcoming festivals. It's called a "Boot Camp" but it will help transform what can be an uphill battle into a smooth-running operation!
Participants will meet a phenomenal lineup of experts including Broadway producers Cody Lassen (The Band's Visit, Significant Other, Indecent), Patricia Klausner(Pippin! revival, Scottsboro Boys, Stick Fly), Valerie Novakoff of Davenport Theatricals and Jeremy Handelman (On the Town, The Chekhov Dream, F@#king Up Everything, White's Lies); PLUS Entertainment attorneys Lee A.G. Feldshon and Eric Goldman, casting director Robin Carus, Carnegie Hall tech director John Lant, financial consultant Bailie Slevin, marketing consultant Jay Michaels, publicistJonathan Slaff plus others to be confirmed. The intensive will cover everything from Legal Requirements to Production Timeline and Budgeting to Raising Money and Marketing. Every aspect of showcase producing is broken down into easy-to-understand step-by-step modules, including a discussion of the differences between producing in a festival and producing on your own. Which is the best route for each project? Which will make the project the most profit?
Saturday April 28
9:30-10am - coffee and cake/bagels
10:00 - keynote speaker
10:15-10:45 - "Clarifying Your Goals: Why Are You Producing This?" with producer Patricia Klausner (Scottsboro Boys, Stick Fy, Pippin revival). Should your show be commercial or not-for-profit? In a festival or produced independently? How much should you be spending? How big a theater do you need? So much depends on what you hope to achieve.
10:45-11:30pm -"What You Need to Know Before Asking for Money" with attorney Lee Feldshon. Investments, donations and gifts - do you know the difference? We'll look at commercial, not-for-profit and fiscal sponsorship models, and what you need to know about each when asking for money for your production.
11:30-11:45 - BREAK
11:45-12:30 - "Legal Schmegal: Contracts, Options, Underlying Rights and More" with attorney Eric Goldman. Additional legalities to consider: Do you have the right to produce this show? How do you go about getting the option? How do you do this without encumbering your property unnecessarily? Do you need to set up a legal entity to produce a showcase?
12:30-1:00 - "Producing Published Works: Licensing Made Painless" - So you think that play you read or saw a while ago would make a great showcase for your actor friends. You still need permission to produce it, even in a low-profile showcase in a borough. Learn the right way to go about seeking those rights, and what the costs may be.
1:00-2:00 - LUNCH
2:00-2:30 - "Watching Your Figures: Putting Together a Smart Budget" An overview of basic line items in a showcase budget, and a realistic look at what things actually cost.
2:30-3:15 - "Union Codes & Contracts: Equity, SDC, DG, 802" The gospel according to Actors Equity, and how it sets the rules for readings, showcases and beyond. Plus realistic expectations when dealing with the directors' union, the Dramatists Guild and the musicians' union.
3:15-3:30 - BREAK
3:30-4:00 - "Box Office and Ticketing Options" This is a business. You need to be careful about money and accurately track your sales. There's no mystery to it: there are tried-and-true systems for handling this. And though you are ultimately responsible for your performance tallies, different ticketing options can be helpful in different ways. Which ticketing service will best serve your show?
4:00-5:00 - "Producing Smart: Fringes and Festivals, or On Your Own?" moderated by Bob Ost, with producer Jeremy Handelman (On the Town, White's Lies, F#%king Up Everything), others tbd. There are advantages to producing in the Fringe or a festival, but there are also trade-offs. We'll discuss what you need to consider before deciding the best (and potentially most profitable) path for your production.
5:00 - Keynote speaker: Broadway producer Cody Lassen (The Band's Visit, Significant Other, Spring Awakening revival)
5:30pm-6:00pm - networking reception
---
Sunday, April 29
9:30-10am - coffee and cake/bagels
10:00-10:45 - "Putting Together Your Production Team" with John Lant, technical director of Carnegie Hall, artistic director Write Act Rep. Things to consider when hiring your design team, and what your designers need from you.
10:45-11:30 - "How to Find (and Book) the Right Space" with John Lant. Black box or proscenium? Wing space, fly space, lighting and tech requirements, location and more.
11:30-11:45 - BREAK
11:45 -12:30 -"Creative Fundraising (Please Don't Put It on Your Credit Card!)" with financial advisor and producer Bailie Slevin. Crowdsourcing, different kinds of fundraisers and how to just get over it and ask for the money you need. We'll include belief systems and how they affect us, and understanding how money works.
12:30-1:15 - "Project Management: Setting Timelines, Managing Teams, Defining Outcomes" with Bailie Slevin. It pays to get the order right. How far in advance do you book a space? Hire your creative staff? Start the marketing? Raise the money?
1:15-2:15 - Lunch
2:15-2:45 - "How to Run an Efficient Audition, and When, Why and How to Use a Casting Director" with Robin Carus of Robin Carus Casting.
2:45-3:30 - "Finding Your Audience: An Overview of Marketing" Defining the basics: marketing, advertising, PR. And how does social media fit into all this? What are your most important expenses on a limited budget? How do you identify and reach your audience? Should a showcase producer ever do his own marketing?
3:30-4:15 - "The Essentials of Successful PR". What goes into an effective press release? When should releases be sent out? How do you stand out from the crowd?
4:15-4:30 - BREAK
4:30-5:15 - "Next Steps: What Happens After That Showcase (and How to Prepare)?" with Valerie Novakoff, associate producer Davenport Theatrical Productions, others tbd. The best way for your show to have a future is to plan ahead the moment you decide to produce that first showcase, festival presentation or reading. A panel of producers will talk about the steps they took to grow their brand.
5:15 - Keynote speaker:
5:30-6:00pm - networking reception
---
PANELISTS
Robin Carus CASTING (Casting) Tours: The Cat in the Hat (Two Beans Productions), Miss Nelson Is Missing (Two Beans Productions), The Octonauts and the Deep Sea Volcano Adventure, Clifford the Big Red Dog, Spank! The 50 Shades Parody, Family Life Theatre, TheatreworksUSA (200 national tours). Regional: The State Theatre, Arizona Theatre Company, Sarah, Plain and Tall (O'Neill), FX's Archer Live. Off-Broadway: The Chekhov Dreams (Beckett Theatre), Romance of the Western Chamber (TADA), Me The People (The Triad Theatre), Evensong (Astoria Performing Arts Center), Planet Connections' Playwrights For A Cause (5 seasons), Safe, I Know What Boys Want, The Accidental Caregiver, Culture Shock 1911-1922, Woman at the Funerals, Pete the Girl, Aesop's Fables, The Last Castrato, Like You Like It (also 54 Below/NYMF/NAMT Musical Mondays), The Plant That Ate Dirty Socks, Seussical, Max & Ruby, Henry & Mudge, Cam Jansen, Walk Two Moons, Junie B. Jones, Sarah, Plain and Tall, Romeo and Juliet Concerts & Special Events: Session Girls (54 Below), Tonya & Nancy: The Rock Opera, Sunfish (DIMF), 2009 Marathon Festival (EST), Art (New York Society Library) Recordings: Session Girls (Broadway Records), Tonya & Nancy: The Rock Opera (Broadway Records), "Artists For The Arts: With A Little Help From My Friends," Like You Like It (Broadway Records) Film: MIA aka Then What Happens, Killing the Fiddler, Love True, Weathering, Running With Sharks, The King's Pawn, Disgrace, Elvis, ROVER: OR Beyond the Venusian Future and the Return of the Next Level, No Vagrancy, Breaking the Chain, Tiger, Underwear. Television: James McNeill Whistler and the Case For Beauty (PBS)
LEE A. G. FELDSHON has over 22 years of experience in entertainment and corporate law. He recently formed Feldshon Law PLLC to launch his private practice, after having partnered with David Schwartz in Feldshon & Schwartz, LLP for the last 10 years. He represents producers, composers, bookwriters, lyricists, directors, and other creatives in the live theatrical industry. He has represented the New York Musical Theatre Festival since its 2004 founding and a Tony-award winning actor in connection with the Tony-award winning Broadway musical The 25th Annual Putnam County Spelling Bee. He did legal work for Who's Your Baghdaddy, Desperate Measures, Money Talks, Liberty, Rooms, and other Off Broadway shows. He negotiates screenplay option/purchase agreements and financing documents for film producers, and has worked as film production counsel for Good Girls Gone, Fly Away (SXSW Official Selection), and the documentary Darkon: An American Fantasy(2006 SXSW Audience Award). While Director of Legal Affairs and Business Development of the Radio City Entertainment division of Madison Square Garden, L.P., he worked on The Radio City Christmas Spectacular, A Christmas Carol, and Rockettes performances. As a Levine Plotkin & Menin associate, he worked on Rent (Broadway, touring), The Wild Party (Broadway), De La Guarda (Off Broadway), and other shows. He started his career as a corporate associate at White & Case. He received a B.A. from Columbia College in 1991 (magna cum laude, Rhodes Scholar State Finalist) and a J.D. from Columbia Law School in 1994 (Harlan Fiske Stone Scholar). Bar Admissions: New York.
ERIC GOLDMAN has more than 20 years of experience as an entertainment attorney. While Eric specializes in theater law matters, including project financing, Eric also practices in the film, television, music, music publishing and new media fields. As an artist's representative, Eric has worked on behalf of numerous award winners, including Tony-award winners Howell Binkley, Jason Robert Brown, Jerry Mitchell, Marc Shaiman and Scott Wittman and Academy Award winner Howard Shore. Eric also works as a producer's representative, including serving as production counsel to the Tony Award winning producers of Def Poetry Jam and several Tony Award winning producers. In addition to Broadway, Off-Broadway and Independent projects, Eric has worked for producers and artists in connection with productions seen around the world, including London, Sydney, Tokyo and China. Eric also regularly counsels not-for-profit theaters such as Northlight Theatre in Chicago and Blank Theatre in Los Angeles. In other media, Eric has represented American Idol vocal coach Debra Byrd in the negotiation of merchandising and master class seminar agreements, and has negotiated web site development, maintenance and rights acquisition agreements for Broadwayworld.com, the LEGO Bionicle's website and for Dick Morris' VOTE.COM web site.
Jeremy Handelman is a Tony Award nominated producer whose many credits include the Broadway revival of On the Town, the hit rock musical comedy Brooklyn Crush (formerly F#%king Up Everything: Off-Broadway, Washington, DC and NYMF) and White's Lies (New World Stages). Most recently, he helped raise front money for a very exciting new Broadway-bound musical that he's not at liberty to publicly reveal. Jeremy is the author of The Bronx Balmers, Tic-Tac-Toe and several short plays. He is the founder of Off The Leash Productions, where he produces promotional videos and commercials and provides videography coverage for live performances and events. In a previous life as a television executive he was Vice President, Programming for CBS Sports. Jeremy is a proud board member of TRU.
Patricia R. Klausner has produced, written and assistant directed theater. She is one of the producers of the Tony Award winning revival of Pippin and The Trip to Bountiful on Broadway. Previously she was a producer of the Broadway shows The Scottsboro Boys and Stick Fly. As the Managing Director of Shotgun Productions, a theatrical non-profit, she has developed & produced theater, dance and operas. Productions include: Clear... A new musical experience (co-production with Dixon Place, Hendel Productions, Wayne Brady, Michele Crowley & Earl Dax), Santa Claus is Coming Out (co-production with Penguin Rep & Diverse City Theater), Marc Deaton in Vienna (classical concert, Schoenberg Center, Austria), The Lost Boy (co-production with QTIP & The Helen Hayes Theater in Nyack), Tristan und Isolde in Sofia (staged concert, Bulgaria), 24-Hour Drama-Thons, Big Kids, The Chaos Theories, Seduction (musical theater dance opera), Undivulged Crimes, Don't Hug Me (co-production with NJ Rep), Mia Michael's R.A.W. (dance concert), and Joined At The Head. Ms. Klausner has a Ph.D. in sociology and has taught women's studies, race relations, and criminology at the University of Delaware and Montclair State College.
John Lant is a 35-year veteran in the entertainment industry and has been involved in over 600 television, film, music tours, and theatrical productions as a creative director, consultant, and/or above the line entity. An award-winning producer, director, writer, lighting and set designer, John has mounted productions at Cal Arts, Ricardo Montalban, Powerhouse, Glendale Center, Hollywood Playhouse, Long Beach Playhouse, the Jewel Box Theatres and Write Act Repertory. His work and productions garnered DramaLogue, Diamond, ADA Awards, and Garland, ADA and NAACP nominations, as well as LA Weekly and Backstage Picks of the Week. John worked with Jonathan Sanger at Chanticleer Films, on two shorts that won an Emmy and an Oscar, and mentored under Howard Storm. Scripts he has developed include Children's TV Pilots Symphology, Carrot Talk, and cable-themed Anonymous Confessions, and several adapted musicals. John received the California Service Award from the State Legislature for his Community Outreach and Service to the Arts in 2000, 2001, 2008 and 2009. In NYC, he is current Production Manager at Carnegie Hall, and on down time redesigns, redevelops and refurbishes theatres including the upstairs Davenport Theatre, Elektra Theatre, Times Square Arts Center Theatres, the Richmond Shepard, and a new exciting project Summer 2017, refurbishing an old off-Broadway in the Theatre District to it's old glory. John's 30-week off-Broadway production of FABULOUS! The Queen of Musicals! was recently licensed through Steele Rights. This past year he produced 2 off-Broadway Shows at St. Luke's Theatre: Equity production of 2 By Tennessee Williams and the new musical Pillars of New York. Current Producing Artistic Director of Write Act Repertory and Founding Member of newly formed N.M.C.L.O. (New Musical Civic Light Opera), concentrating on the development of Second Stage musical workshop/productions for off-Broadway productions, and is the Director of Development for Twisted Media NYC, his current musical production Lili Marlene in LA will be moving here off-Broadway in the Summer of 2017.
Cody Lassen is a Tony-nominated theatre producer and live entertainment consultant. Broadway productions include the Deaf West Theatre revival of Spring Awakening, and Macbeth, starring Alan Cumming, Paula Vogel's Indecent and Joshua Harmon's Significant Other. Upcoming: Untitled #4 off-Broadway and in LA Holding the Man, with The Australian Theatre Company and a revival of Merrily We Roll Along directed by Michael Arden. In addition to producing his own projects, Cody consults for producers, theaters and agencies to help them discover how they should market their shows for the best chance of financial and critical success. Previously, he oversaw marketing efforts for Los Angeles' Center Theatre Group and its three theaters: the Ahmanson Theatre, Mark Taper Forum and Kirk Douglas Theatre. He is an active member of the Broadway League, the National Association of Musical Theatre, and serves on the Board of NY's Vineyard Theatre. More info at codylassen.com
Jay Michaels is a producer/director, marketing and public relations executive, entrepreneur & educator. He has been part of the indie theater and film scene since 1985. In 1997, he took the knowledge he acquired as a casting director for New York Daily News commercials and production associate for KSL Media and PBS and founded the boutique PR firm that now bears his name. Jay Michaels Arts & Entertainment creates visibility for self-producing stage artists and production companies on the East & West coasts and in multiple film arenas. Stage clients include Planet Connections Theatre Festivity; Downtown Urban Arts Festival; Fresh Fruit Festival; New York New Works Theatre Festival; Richard Skipper Celebrates; the Improvisational Repertory Theatre Ensemble; Step1 Theatre Project; Medicine Show Theatre; Opera at Hunter College; Spotlight-On Festivals; Playwrights/Authors Doug DeVita, Gary Morgenstein, Patrick Hickey, Jr., Anthony J. Piccione, Antonia Kasper, and Dorian Palumbo; Cabaret Artists Lane Bradbury, Andrea Bell Wolff, and Rev. Mary and Granny's Blue-Mers. Film clients include award-winning filmmakers, Eliana Ujueta ("Beneath The Rock," "The Airport Run") and Ben Goldstein ("Jack London") and Steve Silver ("The Watchtower,"). JMA&E also produces live promotionalevents. Michaels presented live promo events for the HBO Summer Stage, Spotlight-On Film Festival, and the promo showings of "UVX," a live theater and film hybrid, which was a sponsor of the 2017 New York ComicCon. In 1999, he and Mary Elizabeth Micari formed Genesis Repertory Ensemble, a non-profit arts organization dedicated to giving opportunities to emerging artists in the stage and film (and live event) industries. A professor of communications at Kingsborough College, Michaels continues to appear as a guest speaker and artist throughout the tri-state area at universities and arts organizations.
Valerie Novakoff is the Associate Producer at Davenport Theatrical Enterprises, Ken Davenport's theatrical and media producing company. As Associate Producer, Valerie is engaged in all aspects of developing, producing, and managing major Broadway productions and tours, including the critically acclaimed revival of Once On This Island, and the upcoming original musical Gettin' the Band Back Together, as well as developmental readings and workshops. Valerie was previously the Assistant Producer at Jeffrey Finn Productions, Broadway productions included An Act of God starring Sean Hayes and Sunday in the Park with George starring Jake Gyllenhaal and Annaleigh Ashford, and oversaw the corporate events division Hot on Broadway. As part of general management office 321 Theatrical Management, select productions include Wicked, Fun Home, If/Then, andSpongeBob SquarePants. Valerie worked for director Des McAnuff (dramaturgy work on Dr. Zhivago and several projects in development) and in the events department of The Drama League. Independently, Valerie is the Associate Producer of the first-ever app-enabled theatrical event Blank! The Musical, a fully improvised Off-Broadway musical currently running at the Broadway Comedy Club. As a creative producer, Valerie champions innovative and insightful storytelling. Valerie studied Dramatic Literature and Producing at New York University.
Bailie Slevin is the founder of Entertaining Finance, a financial consulting and consulting firm geared specifically towards freelancers, specifically those in arts and entertainment. With 13 years of experience as a financial adviser and a hefty resume in theater, she is redefining planning for artists and entrepreneurs. She's worked with Certified Financial Services and Forest Hills Financial Group in finance and teaches Financial Literacy and Well-being workshops and speaks throughout the region on the specifics of Financial Management for Artists. As a stage manager, general manager, and producer on Broadway, Off Broadway and Off-Off Broadway, Tony Awards, Drama Desk, OBIE Awards, and IT Awards pepper Bailie's resume. Some of her favorite projects include The Norman Conquests, Altar Boyz, Naked Boys Singing!, Pursuit of Persephone, A Very Merry Unauthorized Children's Scientology Pageant, and Popesical in Concert at Joe's Pub. She currently serves as a board member for The PATH Fund and "Rockers on Broadway, a non-profit Arts organization committed to bringing arts education to all. Visit www.EntertainingFinance.com to learn more.
Theater Resources Unlimited (TRU) is the leading network for developing theater professionals, a twenty-five year old 501c3 nonprofit organization created to help producers produce, emerging theater companies to emerge healthily and all theater professionals to understand and navigate the business of the arts. Membership includes self-Producing Artists as well as career producers and theater companies.
TRU publishes an email community newsletter of services, goods and productions; presents the TRU VOICES Annual New Play Reading Series and Annual New Musicals Reading Series, two new works series in which TRU underwrites developmental readings to nurture new shows as well as new producers for theater; offers a Producer Development & Mentorship Program whose mentors are among the most prominent producers and general managers in New York Theater, and also presents Producer Boot Camp workshops to help aspirants develop the business skills they need. TRU serves writers through a Writer-Producer Speed Date, a Practical Playwriting Workshop, How to Write a Musical That Works and a Director-Writer Communications Lab; programs for actors include the Annual Combined Audition, Resource Nights and "Speed Dating" as well as actor workshops.
Programs of Theater Resources Unlimited are supported in part by public funds awarded through the New York State Council on the Arts (NYSCA) with the support of Governor Andrew Cuomo and the New York State Legislature the Montage Foundation.
For more information about TRU membership and programs, visit www.truonline.org or call 212 714-7628.