Theater Resources Unlimited Announces 25th Anniversary Fundraising Campaign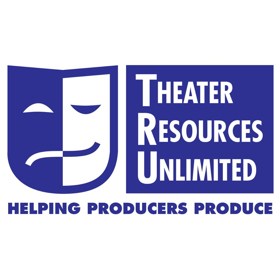 In celebration of their 25th Anniversary, Theater Resources Unlimited (TRU)announces a fundraising campaign: $25 for 25, in honor of 25 years of service to the theater community. The goal is to raise $25,000 by end of year to help support and expand the educational programming TRU offers the theater community, as well as to make possible travel stipends to out-of-state writers who are accepted into the annual TRU Voices Reading Series.
In a nation where arts programs have been depleted if not discarded, TRU provides an economic opportunity to continue an education in the art (and business) of producing theater. As a professional producer for over twenty-five years, TRU has given me the opportunity to retrace my journey, re-confirm my knowledge. - Michael Alden, theater and film producer (Disgraced, Come from Away, Grey Gardens, Not That Jewish, Bat Boy; films: The Hours, Kissing Jessica Stein)
The quarter-century of accomplishments of this modest arts service organization are surprising to those who do not know TRU, including: 25 YEARS of helping producers and all theater professionals understand and better navigate the business of theater; 25 YEARS of putting people together at all levels of experience, and offering some of the best networking opportunities in the business; 25 YEARS of providing a forum for people to put out requests and offers of services to their peers; 25 YEARS of cultivating relationships between the producer and artist communities and encouraging better communication; 25 YEARS of monthly panels to keep the community current on developments and grounded in the basics of the business. With the funding environment for the arts being more uncertain than ever, TRU hopes to assure their continued work by reaching a minimum goal of $25,000 in donations by end of the year. Visit https://truonline.org/25-years/#donation25 for donation buttons, or to learn more about becoming a member visit https://truonline.org/membership/.
Here are just some of the reasons to support TRU:
- The TRU Voices Play Reading Series has helped develop 63 new plays, sometimes matching playwrights with producers, other times providing a writer and producer with a "first date" opportunity (all expenses paid) to get to know each other - and the work itself - a little better. Taxi to Jannah by Mark Sickman went on to productions at Queens Theatre in the Park and 59e59; Missives by Garret Jon Groenveld moved to an off-Broadway run at 59e59; The Forgetting Curve by Vanda had a subsequent run in Boston; Film Chinois by Damon Chua and Pied a Terre by John Anastasi were both published by Samuel French and have had further productions in and outside of New York; Appendage by Derek Murphy moved into a run at the 1st Irish Festival; Echoes of Octavia by Michelle Johnson was optioned for development by Rhymes over Beats; Angels and Ministers of Grace... by Elaine Smith had a run at NJ Repertory Company; and The Assignment used the TRU series as a stepping stone to a recent off-Broadway run.
- The TRU Voices Musicals Reading Series has helped develop 45 new works of musical theater, nurturing 45 writer-producer teams. Saint Heaven by Martin Casella and Keith Gordon, with TRU producer Van Dean, went on to developmental productions at Village Theatre in Issaqua and a full production at Stamford Center for the Performing Arts; The Great American Trailer Park Musical had a major off-Broadway run in 2005 and national tour; nor'mal went on to win a prestigious Jonathan Larsen Award and had productions in universities across the country; Sunfish was the winner of the top jury honor (Best American Musical) at the 2013 Daegu International Musical Festival in South Korea, as well as a 2005 Jonathan Larson Award recipient; and My Life Is a Musical was optioned for commercial development from our series and had a production at Bay Street Theatre in Sag Harbor.
- The TRU Audition Event has helped over 200 actors every year find jobs and helped over 60 producers and theater companies each year find actors to cast in their shows. They have done this annual event now for 14 years!
- 26 Writer-Producer Speed Dates have provided 550 total opportunities for writers to learn how to effectively pitch their work, as well as giving them the rare chance to meet as many as 20 commercial, indie and/or not-for-profit producers at each event. And yes, matches were made
- Eleven years of Producer Development and Mentorship has molded and nurtured over 200 producers and self-Producing Artists, including many who have gone on to win Tony Awards (including Van Dean, Jane Dubin and Meredith Lucio); as well as others who have contributed richly to the indie and not-for-profit theater landscape and provided countless opportunities for a dazzling diversity of voices to be heard.
- Other TRU Beginnings workshops have offered opportunities for early development of new work, including How to Write a Musical That Works and our innovative Director-Writer Communications Lab.
- 25 years of monthly panels, an average of 10 panels a year - that's 250 chances to hear some of the smartest people in the business talk about everything you need to know about producing, and so much more!
Theater Resources Unlimited (TRU) is the leading network for developing theater professionals, a twenty-five year old 501c3 nonprofit organization created to help producers produce, emerging theater companies to emerge healthily and all theater professionals to understand and navigate the business of the arts. Membership includes self-Producing Artists as well as career producers and theater companies.
TRU publishes an email community newsletter of services, goods and productions; presents the TRU VOICES Annual New Play Reading Series and Annual New Musicals Reading Series, two new works series in which TRU underwrites developmental readings to nurture new shows as well as new producers for theater; offers a Producer Development & Mentorship Program whose mentors are among the most prominent producers and general managers in New York Theater, and also presents Producer Boot Camp workshops to help aspirants develop the business skills they need. TRU serves writers through a Writer-Producer Speed Date, a Practical Playwriting Workshop, How to Write a Musical That Works and a Director-Writer Communications Lab; programs for actors include the Annual Combined Audition, Resource Nights and "Speed Dating" as well as actor workshops.
Programs of Theater Resources Unlimited are supported in part by public funds awarded through the New York State Council on the Arts (NYSCA) with the support of Governor Andrew Cuomo and the New York State Legislature and the New York City Department of Cultural Affairs in partnership with the City Council, 9th district former Council Member Inez Dickens; and with support from the Montage Foundation and the Friars National Association Foundation.
For more information about TRU membership and programs, visit www.truonline.org or call 212 714-7628.
Related Articles
More Hot Stories For You
MATILDA Film Adds Emma Thompson As 'Miss Trunchbull' and Alisha Weir in the Title Role
The upcoming film adaptation of the acclaimed musical Matilda has found its title star! ...

VIDEO: HAMILTON Releases Side-By-Side Comparison of 'Helpless' and 'Satisfied'
Back in August, one Hamilton fan, YouTube user Ye Olde Bard, saw some parallels while watching the musical on Disney+, specifically between A Winter's...

Winners Announced For The 2020 BroadwayWorld Cabaret Awards!
This year, the BroadwayWorld Cabaret awards were thrilled to be able to celebrate streaming events from all across the globe thanks to the innovation ...

Debbie Allen, Joan Baez, Garth Brooks, Midori, and Dick Van Dyke to be Honored at 43 Annual Kennedy Center Honors
Recipients to be honored at the 43rd annual national celebration of the arts are: multi-disciplinary artist, choreographer, and actress Debbie Allen; ...

The State of Broadway: January 2021
It's no secret that the state of the world has had a major impact on the theatre industry over the past year. Broadway, which usually brings in $14 bi...

DVR Alert: Hollywood Bowl Concert Series Kicks Off Tonight With MUSICALS AND MOVIES, With Audra McDonald, Kristin Chenoweth, and Sutton Foster
As BroadwayWorld previously reported a new weekly concert series, IN CONCERT AT THE HOLLYWOOD BOWL, will air on PBS. The series kicks off today with t...