The Drama Desk Presents Panel Discussion Focused On Opportunities For Disabled Theater Artists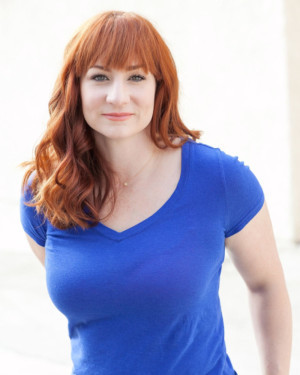 The Drama Desk will host a panel titled "Expanding the Discourse: Is the Landscape of Theater Changing for Artists with Disabilities?" on Monday, November 12, 2018, from 6:30 to 8:00 p.m. at the Ripley-Grier Studios, 520 Eighth Avenue, Studio 17E, in New York City.
The event will be moderated by Katy Sullivan, who is currently appearing in Martyna Majok's Pulitzer Prize play Cost of Living at the Fountain Theatre in Los Angeles. Participants include Christine Bruno, Shannon DeVido, Stephanie Gould, John Christopher Jones, Gregg Mozgala, Jamie Sanders, and Ali Stroker.
"Expanding the Discourse" will be an informal discussion by working artists with disabilities who will share anecdotes and insight on their experiences in the industry, as well as suggestions for best practices for journalists and critics to keep in mind when writing about people with disabilities.
There is no charge for this event. Reservations may be made by emailing DramaDesk58@gmail.com. Please caption your email "NOVEMBER PANEL."
ABOUT THE PANELISTS
Moderator Katy Sullivan is an actor, Paralympic track and fielder and US record holder; she created the role of Ani in the original productions of Cost of Living at the Williamstown Theatre Festival and Manhattan Theater Club.
Christine Bruno is an actor, writer, director, and disability advocate. She is a former staff member of the Alliance for Inclusion in the Arts.
Shannon DeVido is an actor, comedian, singer, and writer, seen recently in The Healing at Theater Breaking Through Barriers and Teenage Dick at the Public.
Stephanie Gould is an actor, writer and improviser, whose television credits include Orange Is the New Black and Marvelous Mrs. Maisel. Her solo show, Walk With Me, about growing up with cerebral palsy, premiered at the PIT's 4th Annual SoloCom Festival. Stephanie is appearing this autumn in the Strangemen Theatre Company's production of Bernie and Mikey's Trip to the Moon at 59e59.
John Christopher Jones is an actor, translator, and playwright. He is a Lortel Award winner for translation of The Cherry Orchard, directed by Andre Belgrader, and was seen on Broadway in Harold Pinter's production of Otherwise Engaged and The Iceman Cometh with Jason Robards.
Gregg Mozgala is an actor, seen recently in Cost of Living at Manhattan Theater Club, Light Shining in Buckinghamshire at New York Theatre Workshop, and Teenage Dick at the Public. He is the Founding Artistic Director of The Apothetae, a theater company dedicated to the production of works that explore and illuminate the "Disabled Experience."
Jamie Sanders is an actor and writer, whose poem "This Time" concerns growing up with Tourette's Syndrome. He recently made his professional stage debut in The Curious Incident of the Dog in the Night-Time at Kansas City Repertory Theatre.
Ali Stroker is an actor, singer, and advocate who is currently appearing as Ado Annie in the Bard SummerScape production of Oklahoma! at St. Ann's Warehouse. She played Anna in the Deaf West production of Spring Awakening on Broadway and in Los Angeles and is also known for The Glee Project and the 2013 season of Glee.
The Drama Desk was founded in 1949 by a group of New York City theater critics, editors, reporters, and publishers to educate the community on vital issues concerning the theater. It also organizes and presents the annual Drama Desk Awards, honoring Broadway, Off-Broadway and Off-Off Broadway productions in the same categories.