Latest News on Christine Bruno
Stage Credits
  [Off-Broadway]
Original Off-Broadway Production, 2019
Performer [Replacement]
Photos
Ann Marie Morelli (Gloria), Jamie Petrone (Abigail), Christine Bruno (Jenny), and Shannon DeVido (Rhonda) in Bekah Brunstetter''s FORGOTTEN CORNERS OF YOUR DARK, DARK PLACE
From: 
Date:
06/17/2013
Stage
Performances
  [Off-Broadway]
Original Off-Broadway Production, 2019
Performer [Replacement]
Christine Bruno News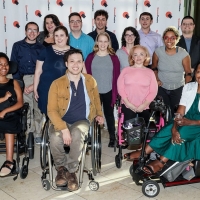 Queens Theatre Will Offer Virtual Training Program For Disabled Actors
by Stephi Wild - May 16, 2021
Applications are now being accepted for the fourth round of the Theatre For All (TFA) training program. The free, two-week program presented by Queens Theatre (QT) is offered to Deaf and disabled theatre professionals to hone their skills and practice their craft through targeted workshops. Due to the pandemic, this year's workshops and events will be hosted virtually.
Sonia Manzano Begins Performances in THE TEMPEST at Radial Park
by Stephi Wild - May 7, 2021
Sonia Manzano, who spent 44 years performing as Maria and writing for  the popular and enduring children's television series Sesame Street, and who was recently featured in the new documentary Street Gang: How We Got to Sesame Street will begin performances tonight in this live outdoor production of Shakespeare's The Tempest in New York. 
100 YEARS | 100 WOMEN 2021 Conversation Series Announced
by Chloe Rabinowitz - Apr 26, 2021
Park Avenue Armory has announced the 100 Years | 100 Women Conversation Series in collaboration with The Metropolitan Museum of Art, a continuation of the 100 Years | 100 Women initiative celebrating the centennial of the 19th Amendment's ratification granting some women the right to vote.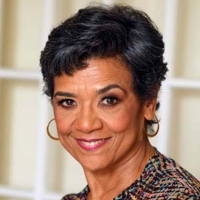 Sonia Manzano, Tyler Hardwick, Christine Bruno and More to Star in THE TEMPEST at Radial Park
by Chloe Rabinowitz - Apr 13, 2021
Resounding has completed casting for the upcoming live outdoor performance and simulcast of Shakespeare's The Tempest. Leading the cast is Sesame Street legend, author, and Emmy-winning writer Sonia Manzano as Prospera. Joining Manzano are are Broadway's Tyler Hardwick (Once On This Island) as Ferdinand and Captain, and more.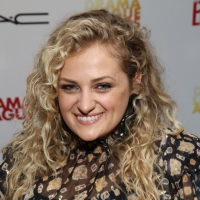 VIDEO: Watch Ali Stroker, John McGinty and More in ABLE: A Series
by Nicole Rosky - Mar 15, 2021
After a year on Amazon Prime, SoulStir Creative has just released ABLE, which aims to fill a gap of missing conversations within the entertainment world, on Youtube. In a series of episodic interviews, the hosts Kallen Blair and Alie B. Gorrie join various individuals with disabilities to discuss their experiences in all corners of the entertainment industry.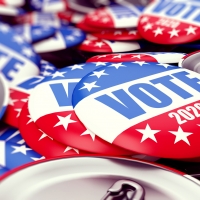 How Broadway Is Showing Up for the Election- What & When to Watch!
by Nicole Rosky - Oct 18, 2020
The election is right around the corner, and Broadway is showing up to the party. Countless artists have already raised their voices to call for change and inspire people around to world to vote... and they aren't finished yet. Check out some of the most anticipated upcoming events that combine the Broadway stars you love with the most important issues on the moment.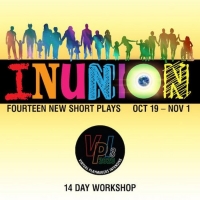 Theater Breaking Through Barriers Presents Third Virtual Playmakers' Intensive: INUNION
by Chloe Rabinowitz - Oct 16, 2020
Theater Breaking Through Barriers Artistic Director Nicholas Viselli today announced the Third Virtual Playmakers' Intensive: INUNION, scheduled for October 19th through November 1st, on YouTube nightly at 7:30pm or Facebook at 8:15pm, via ZOOM.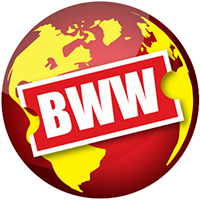 Queens Theatre's Theatre For All Training Program Enters Third Year, Applications Due October 20
by A.A. Cristi - Oct 15, 2020
Queens Theatre has announced its third year of acting training exclusively for Deaf/Disabled actors.
Broadway for Biden's Next Town Hall Features Discussion on Biden's Policies for People with Disabilities
by Chloe Rabinowitz - Oct 14, 2020
Broadway for Biden's 5th Town Hall event will stream online this Saturday, October 17 at 2:00pm EST. Christine Bruno (Public Servant), Sofiya Cheyenne (Loudermilk), Gardiner Comfort (The Elephant in Every Room I Enter), Ryan Haddad (Hi, Are You Single?), and Alexandria Wailes (For Colored Girls Who Have Considered Suicide When the Rainbow Is Enuf).
Park Avenue Armory Features New Work by 100 Women Artists on Centennial of 19th Amendment in Digital Portal
by Chloe Rabinowitz - Aug 19, 2020
On August 18, marking the centennial of the ratification of the 19th Amendment, Park Avenue Armory and lead partner National Black Theatre, together with nine other New York City cultural institutions, unveiled the next phase of the 100 Years | 100 Women initiative.
Christine Bruno Videos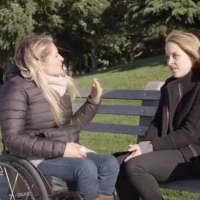 BWW Exclusive: Ali Stroker Talks OKLAHOMA! in the New Series ABLE
by BroadwayWorld TV - Sep 26, 2019
BroadwayWorld has an exclusive video of Oklahoma! star Ali Stroker talking about what its like to play Ado Annie in a wheelchair in ABLE: a series!