The Camp Broadway Kids Ensemble To Perform 'A Christmas Song' In The 87th Annual Hollywood Christmas Parade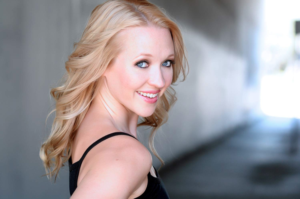 CAMP BROADWAY, the award-winning New York-based theater arts enrichment company is heading to Tinseltown to celebrate Hollywood on Broadway with a special performance of "A Christmas Song" from the hit film-inspired Elf the Musical in the 87th Annual Hollywood Christmas Parade on Sunday, November 25, 2018. Presented and produced by Associated Television International, the Hollywood Christmas Parade is the largest Christmas celebration in America and a true Hollywood tradition that attracts more than one million in attendance each year.
Camp Broadway has partnered with Studio School, the first and only school of its kind created in a Hollywood Studio, to produce a musical theatre number choreographed by Michelle Loucadoux whose Broadway performing credits include Anything Goes, The Little Mermaid, Beauty and the Beast, and Mary Poppins. Loucadoux is also the Department Chair of Studio School's Commercial Dance and Contemporary Musical Theatre + Film. The production team also includes Camp Broadway's rehearsal associates Isaak Olson and Theo Lencicki, and Emma Touhey.
The Camp Broadway Kids will be performing a special rendition of "A Christmas Song" by Matthew Sklar & Chad Beguelin (currently represented on Broadway with The Prom). The performance features The Hollywood Pantages' Jerry Herman Award-winning Best Actress Brighton Thomas, and Best Actor, Daniel Kohanbash, along with 63 singing/dancing young performers, ages 12-17, many of whom are traveling from across America to perform with students from California School of the Arts – San Gabriel Valley (CSArts-SGV) and the Los Angeles-based Everybody Dance.
Camp Broadway is pleased to announce the Camp Broadway Kids Ensemble cast:
Jacob Aguilar, Azusa, CA
Kate Gilbertson, Montrose, CA
Una Panic, Glendale, CA
Novi Alexander, Fresno, CA
Claire Hannasch, Bothell, WA
Gemma Pedersen, Anaheim, CA
Miriam Ali, Lee's Summit, MO
Andrew Harris, Los Angeles, CA
Tori Penman, Gilbert, AZ
Julia Antoniu, Woodland, CA
Grace Hebert, Rancho Palos Verdes, CA
Abigail Ratliff, Lexington, KY
Ashley Bachert, Azusa, CA
Isabella Hickey, Peachtree City, GA
Calixte Rauda, Los Angeles, CA
Benjamin Barnes, Henderson, NV
Karina Johnson, Hawthorne, CA
Julia Resnick, Nutley, NJ
Nickolas Beene, Fontana, CA
Melia Jost, Sierra Madre, CA
Elle Retief, Brentwood, TN
Ella Beyer, Glendale, CA
Graelen Killian, San Antonio, TX
Julliett Robles, Rancho Domínguez, CA
Holly Butler, Leola, PA
Ashley Lee, Los Angeles, CA
Christina Robusto, Scottsdale, AZ
Celia Carton, Collegeville, PA
Claudia Lee, Temple City, CA
Jazmin Rodriguez, Los Angeles, CA
Heidi Cerna, Los Angeles, CA
Raine Lind, Henderson, NV
Sage Saling, Los Angeles, CA
Krista Chica-Valdovinos, Huntington Park, CA
Olivia Lopez, La Verne, CA
Zoe Saltz, Woodland Hills, CA
Karine Cuevas, Los Angeles, CA
Bella Lucero, Upland, CA
Audrey Sei, San Gabriel, CA
Aurora Davis, Henderson, NV
Megan Lui, Rancho Cucamonga, CA
Kayla Shaw, Rancho Santa Margarita, CA
Camila Dominguez, Panama
Calista Madzar, Burbank, CA
Nicole Slessor, Monrovia, CA
Brenna Duffy, Moseley, VA
Rinn Maldonado, San Marino, CA
Chloe Smith, New Canaan, CT
Nayleen Fernandez, Los Angeles, CA
Christopher Tellez, Fontana, CA
Catarina Melendez, Saint John's, FL
Dayenuh Urrutia, Los Angeles, CA
Andrew France, South Riding, VA
Cecilia Mims, London, England
Bethany Urrutia, Los Angeles, CA
Michael Garay, Aliso Viejo, CA
Esther Oh, La Habra, CA
Sophia Vazquez, Los Angeles, CA
Yasmeen Genie, La Verne, CA
Erin Page, Henderson, NV
Madisyn Wandall, Bradenton, FL
Mariela Palencia, Annandale, VA
Brayden Zhang, Las Vegas, NV