The 92nd Street Y Announces a New Musical Theater Development Lab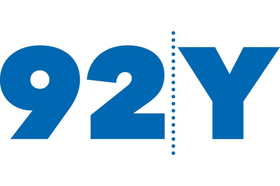 92Y announces a new Musical Theater Development Lab for 2018-2019. The Lab has chosen 13 musical theater artists at various stages of their careers - book writers, composers and lyricists - in creating new Theater for Young Audiences productions. Special industry guests include Tony Award-winning composer Maury Yeston (Nine, Titanic), who presents song critique, as well as licensing professionals offering an inside look at the economics of writing for young audiences.
This season's members are: Adam Ben-David, Christyn Budzyna, Brian Dratch, A.J. Freeman, Lizzie Hagstedt, Polly Hilton, Dimitri Landrain, Daphny Maman, Jessica Penzias, Aden Kent Ramsey, Sujin Kim-Ramsey, Robby Sandler, and Mehmet S. Yildirim. Their projects range from an adaptation of the beloved novel From the Mixed-Up Files of Mrs. Basil E. Frankweiler to an original full-length piece about an Orthodox Jewish girl using magic to save the day. For member bios, please click here.
Megan Doyle, Director 92Y Musical Theater comments, "young audiences have long had a home at 92Y, with programs bringing world-class artists to perform for public school students, free children's tickets to concerts, and our new Theater for Young Audiences season of shows aimed at engaging and inspiring a new generation of musical theater enthusiasts. This unique Lab, with a mission to create new works for children, is a logical step for 92Y."
92nd Street Y is a world-class, nonprofit cultural and community center that fosters the mental, physical and spiritual health of people throughout their lives, offering: wide-ranging conversations with the world's best minds; an outstanding range of programming in the performing, visual and literary arts; fitness and sports programs; and activities for children and families. 92Y is reimagining what it means to be a community center in the digital age with initiatives like the award-winning #GivingTuesday, launched by 92Y in 2012 and now recognized across the US and in a growing number of regions worldwide as a day to celebrate and promote giving. These kinds of initiatives are transforming the way people share ideas and translate them into action both locally and around the world. More than 300,000 people visit 92Y annually; millions more participate in 92Y's digital and online initiatives. A proudly Jewish organization since its founding in 1874, 92Y embraces its heritage and welcomes people of all backgrounds and perspectives. For more information, visit www.92Y.org.