THE LION KING, COME FROM AWAY, WICKED and ALADDIN to Continue TDF's Autism-Friendly Broadway Lineup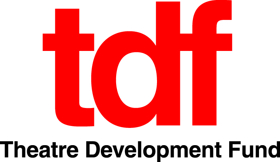 TDF, the not-for-profit service organization for the performing arts which celebrates its 50th year of service in 2018, today announced their full seventh season of autism-friendly performances.
This season began on July 16 with an autism-friendly performance of CATS at the Neil Simon Theatre. The rest of the 5-show 2017-18 season will include: The Lion King on Sunday, October 1, 2017 at 1pm at the Minskoff Theatre, Come From Away on Sunday, December 3, 2017 at 1pm at the Gerald Schoenfeld Theatre, Wicked on Sunday, February 4, 2018 at 1pm at the Gershwin Theatre and Aladdin on Sunday, March 4, 2018 at 1pm at the New Amsterdam Theatre.
Tickets generally go on sale 6-8 weeks before the performance. Tickets for the next show, The Lion King, will go on sale on Monday August 14. Sign up for notifications on how to purchase tickets at www.tdf.org/autism.
TDF Autism-Friendly Performances (formerly known as Autism Theatre Initiative) was founded in 2011 and operates under the umbrella of TDF's Accessibility Programs. To create an autism-friendly setting, the shows are performed in a friendly, supportive environment for an audience of families and friends with children or adults who are diagnosed with an autism spectrum disorder or other sensitivity issues. Slight adjustments to the production will include reduction of any jarring sounds or strobe lights focused into the audience. In the theatre lobby there will be staffed quiet and play areas, if anyone needs to leave their seats during the performance. For these special performances, TDF purchases every seat in the theatre and makes tickets available exclusively to families, groups, schools, etc. whose members include individuals on the autism spectrum at discount prices.
"What is most heartening as we go into our seventh season is the growing support we have received from everyone involved in the productions - from producers, general and stage management, backstage crews, front of house staff and the performers. They have all embraced this program," said Victoria Bailey, TDF's Executive Director. "Additionally, due to the generosity of a variety of funders we are able provide several hundred tickets for each performance for those who cannot afford them, thus helping TDF with its mission of making theatre accessible to everyone."
"What I find extraordinary is the growing excitement of the families with each subsequent season. We interact with them throughout the year and try to provide the best experience possible," said Lisa Carling, Director of TDF Accessibility Programs. "An extra special thanks to our volunteers, many who are autism specialists, and some are actually on the spectrum themselves, who are key in creating a safe and secure environment for the audience."
In addition to the shows being presented this season, TDF has presented autism-friendly performances of these Broadway productions since 2011: Elf: The Musical, Mary Poppins, Matilda, Spider-Man Turn Off The Dark, The Curious Incident Of The Dog In The Night-Time, Kinky Boots The Phantom of the Opera, and Wicked.
For more information on TDF's Autism-Friendly Performances, and to sign up for notifications about upcoming autism-friendly performances and when tickets go on sale (they generally go on sale approximately 6-8 weeks prior to the performance date, exclusively through TDF's web site), go to www.tdf.org/autism.
TDF Accessibility Programs is comprised of eight programs which make theatre going possible for young people and adults with physical disabilities, as well as individuals on the autism spectrum. It provides a full range of services, including autism-friendly performances of theatre productions; accessible seating for those with mobility issues; and open captioned, sign language interpreted and audio described performances of Broadway and Off Broadway shows for theatregoers with hearing and vision loss. TDF also trains theatres here and abroad on how to set up open captioning programs and autism-friendly shows, and offers an educational enrichment program for students who are deaf, hard of hearing, blind or with low vision.
TDF is a not-for-profit service organization for the performing arts, dedicated to bringing the power of the performing arts to everyone. Its mission is to sustain live theatre and dance by engaging and cultivating a broad and diverse audience and eliminating barriers to attendance. Since 1968, TDF's programs have provided over 94 million people with access to performances at affordable prices and have returned over $2.8 billion to thousands of productions.
Best known for its theatregoing programs (including the TKTS by TDF Discount Booths), TDF's accessibility, school, community engagement and information programs - as well as its Costume Collection rental and research programs - have introduced millions of people to the theatre and helped make the unique experience of theatre available to everyone.
Recent TDF honors include a 2011 Mayor's Award for Arts and Culture, a 2012 Tony Honor for Excellence for its Open Doors Arts Education Program, a 2012 New York Innovative Theatre Award for its support of the off-Off Broadway community and a 2013 Lucille Lortel honor for "Outstanding Body of Work" in support of the Off Broadway community, a 2016 "Friend of Off-Broadway" honor from The Off-Broadway Alliance, and New York City's 2016 TITLE II ADA Sapolin Public Service Award. With the Broadway League, TDF recently launched the website, Theatre Access NYC (www.theatreaccess.nyc) which assists theatregoers with disabilities in finding accessible performances of Broadway shows. To learn more about TDF, go to: www.tdf.org.