Click Here to Visit the College Center

Blogs are the opinions of the authors and do not necessarily reflect the opinions of BroadwayWorld. BroadwayWorld believes in providing a platform for open and constructive conversation.

Student Blog: My Favorite Musical Theatre Songs
A playlist of some of my favorite musical theatre songs.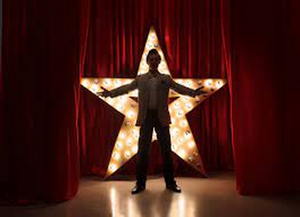 Honestly, I was stumped for ideas on what to write this week, so I decided to share things that I enjoy: my personal favorite songs from a bunch of musicals--basically, recommending songs--one per musical. There's no particular correlation to any of these other than that I like them all. I hope you enjoy!
Listen to the playlist at the end of my blog!
In My Own Little Corner-Rodgers + Hammerstein's Cinderella
I'm Here-The Color Purple
Dyin' Ain't So Bad-Bonnie & Clyde
Pulled-The Addams Family
These Palace Walls-Aladdin Original Broadway Cast Recording
Letterbomb-American Idiot-The Original Broadway Cast Recording
Once Upon a December-Anastasia
Larger Than Life-& Juliet
If I Can't Love Her-Beauty And The Beast: The Broadway Musical
Role of A Lifetime-Bare
I Feel the Earth Move-Beautiful: The Carole King Musical
Michael in the Bathroom-Be More Chill
What I Was Born To Do-Bring It On: The Musical
Creepy Old Guy-Beetlejuice
In-Carrie: The Musical
Live in Living Color-Catch Me If You Can
When Veruca Says-Charlie and the Chocolate Factory
Cell Block Tango-Chicago The Musical
Welcome To The Rock-Come From Away
And I Am Telling You I'm Not Going-Dreamgirls: Original Broadway Cast Album
A Step Too Far-Aida
Stronger-Finding Neverland
Monster-Frozen: The Broadway Musical
Ring of Keys-Fun Home
No One Else-Natasha, Pierre & the Great Comet of 1812
If I Had My Time Again-Groundhog Day The Musical
Wait for Me-Hadestown
Aquarius-Hair
Burn-Hamilton
I Say No-Heathers the Musical
God Help The Outcasts-The Hunchback of Notre Dame
Breathe-In The Heights
Stay With Me-Into the Woods
And You Don't Even Know It-Everybody's Talking About Jamie
Alive-Jekyll & Hyde: The Gothic Musical Thriller
Sherry-Jersey Boys Original Broadway Cast Recording
You Learn-Jagged Little Pill
Raise You Up/Just Be-Kinky Boots
Omigod You Guys-Legally Blonde The Musical
On My Own-Les Misérables
I've Decided to Marry You-A Gentleman's Guide to Love and Murder
A Spoonful of Sugar-Mary Poppins Original London Cast Recording
I'd Rather Be Me-Mean Girls
If Only (Quartet)-The Little Mermaid
Come What May-Moulin Rouge! The Musical
I Am the One-Next To Normal
Waiting for Life-Once on This Island
The Phantom Of The Opera-The Phantom Of The Opera
On the Right Track-Pippin
Don't Stop Believin'-Rock of Ages
You're in the Band-School of Rock: The Musical
Heart of Stone-Six: The Musical
Diva's Lament (What Ever Happened To My Part)-Monty Python's Spamalot
The I Love You Song-25th Annual Putnam County Spelling Bee
I'm Not a Loser-SpongeBob SquarePants, The New Musical
Alyssa Greene-The Prom: A New Musical
Omar Sharif-The Band's Visit
They Live in You-The Lion King: Original Broadway Cast Recording
Good Kid-The Lightning Thief
Everlasting-Tuck Everlasting
She Used to Be Mine-Waitress
No Good Deed-Wicked