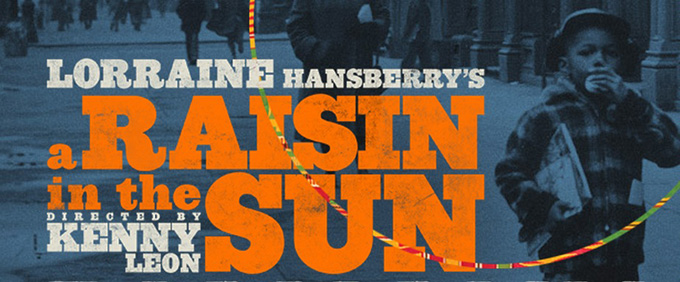 Click Here for More Articles on A RAISIN IN THE SUN 2014
VIDEO: MURDER FOR TWO Welcomes A RAISIN IN THE SUN to Broadway!
Looks like the writers of MURDER FOR TWO have another hit on their hands, and this one should be a real knockout. In the video below Joe and Kellen give you a sample of their new show, A RAISIN IN THE SUN. You know, 'cause they absolutely, totally wrote it.
Lorraine Hansberry's A Raisin in the Sun, starring Denzel Washington and directed by Tony Award nominee Kenny Leon, opens tonight at the Ethel Barrymore Theatre (243 West 47th Street); the same theatre where the original production of A Raisin in the Sun opened 55 years ago.
Set on Chicago's South Side, A Raisin in the Sun revolves around the divergent dreams and conflicts within three generations of the Younger family: son Walter Lee, his wife Ruth, his sister Beneatha, his son Travis and matriarch Lena, called Mama. When her deceased husband's money comes through, Mama dreams of moving to a new home and a better neighborhood in Chicago. Walter Lee, a chauffeur, has other plans: buying a liquor store and being his own man. Beneatha dreams of medical school. The tensions and prejudice they face form this seminal American drama.