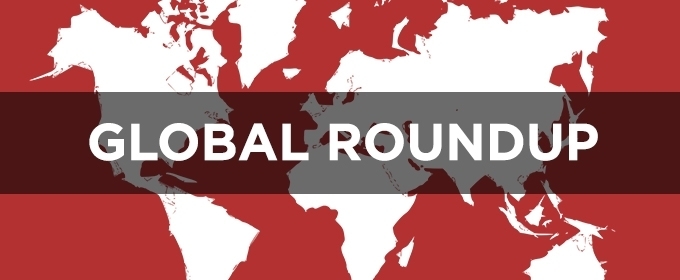 Regional Roundup: Top New Features This Week Around Our BroadwayWorld 12/1 - A Christmas Carol, Fiddler, School of Rock, and More!
BroadwayWorld presents a comprehensive weekly roundup of regional stories around our Broadway World, which include videos, editor spotlights, regional reviews and more. This week, we feature A CHRISTMAS CAROL, FIDDLER, SCHOOL OF ROCK, and More!
Voting is also open for the BroadwayWorld Awards all accross North America!
Click here to vote!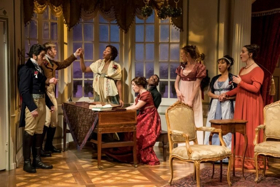 Minneapolis: Contributor Jill Schafer reviews CHRISTMAS AT PEMBERLEY at The Jungle Theatre. She writes "Set and costume designer Sarah Bahr says in a video on the Jungle website that designing a Jane Austen period holiday piece is a designer's dream, and it's also an audience's dream. The Jungle is famous for their brilliant sets in their intimate theater space, that to me are like looking into a perfect little diorama, and this is another one of those. A perfectly charming early 19th Century English estate, piano nook on one side (which Christian does a brilliant job of pretending to play), tiny library on the other. A few stairs up in the back can be seen the newfangled German tradition of a tree (indoors!), that gets increasingly more decorations as the show goes on. The women are dressed in gorgeous empire-waist gowns, the men in tails, with matching coats, hats, gloves, shoes. A dream indeed!"
---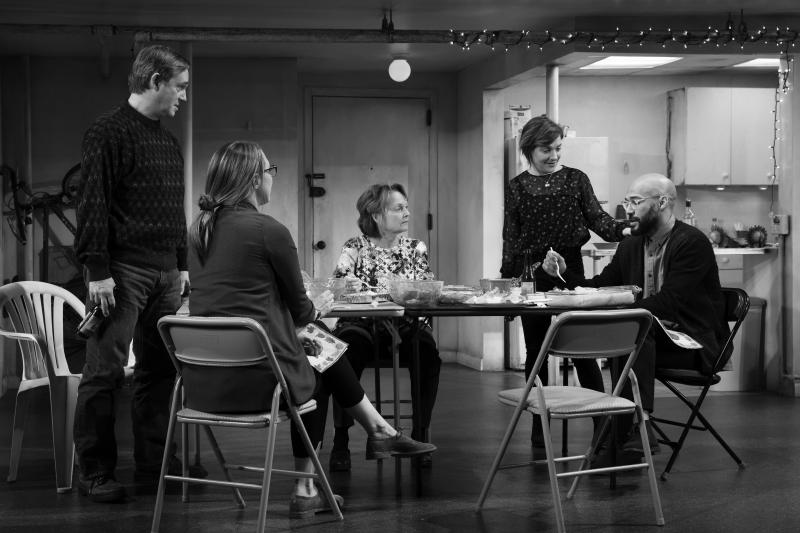 Seattle: Contributor Jay Irwin reviews THE HUMANS at Seattle Rep. He writes "The performances and arcs in the piece are stunning, however. Egan and Plaehn as two sisters in very different points in their lives each show off some amazing needs to succeed, one to get back where she once was and the other to find her place. Vega, makes for a perfect foil as the new family member trying to fit into this odd dynamic. And Klein may not have much to do throughout the piece but what she does is outstanding. But it's Reed and Thomas who do much of the heavy lifting in the play as we watch them attempt to remain the parental figures to their daughters even as their worlds are crumbling. Especially Reed who manages to convey volumes with a mere glance."
---
Nashville: Contributor Jeffrey Ellis reviews Nashville Rep's A CHRISTMAS STORY. He writes "Rene Copeland, Nashville Rep's artistic director, again takes up the challenge of somehow creating a stage rendition of A Christmas Story that hews closely to what audiences have come to expect year after year, but somewhat surprisingly, astute and observant audience members will take note of some changes in blocking and what we like to refer to as "the rhythm" of the play to entice and delight. These updates are subtle, to be certain, but nonetheless they help to refresh the show and to keep the people sitting out in the dark engaged in the goings-on in the small Indiana town in 1940 that provides the ideal backdrop for the tale."
---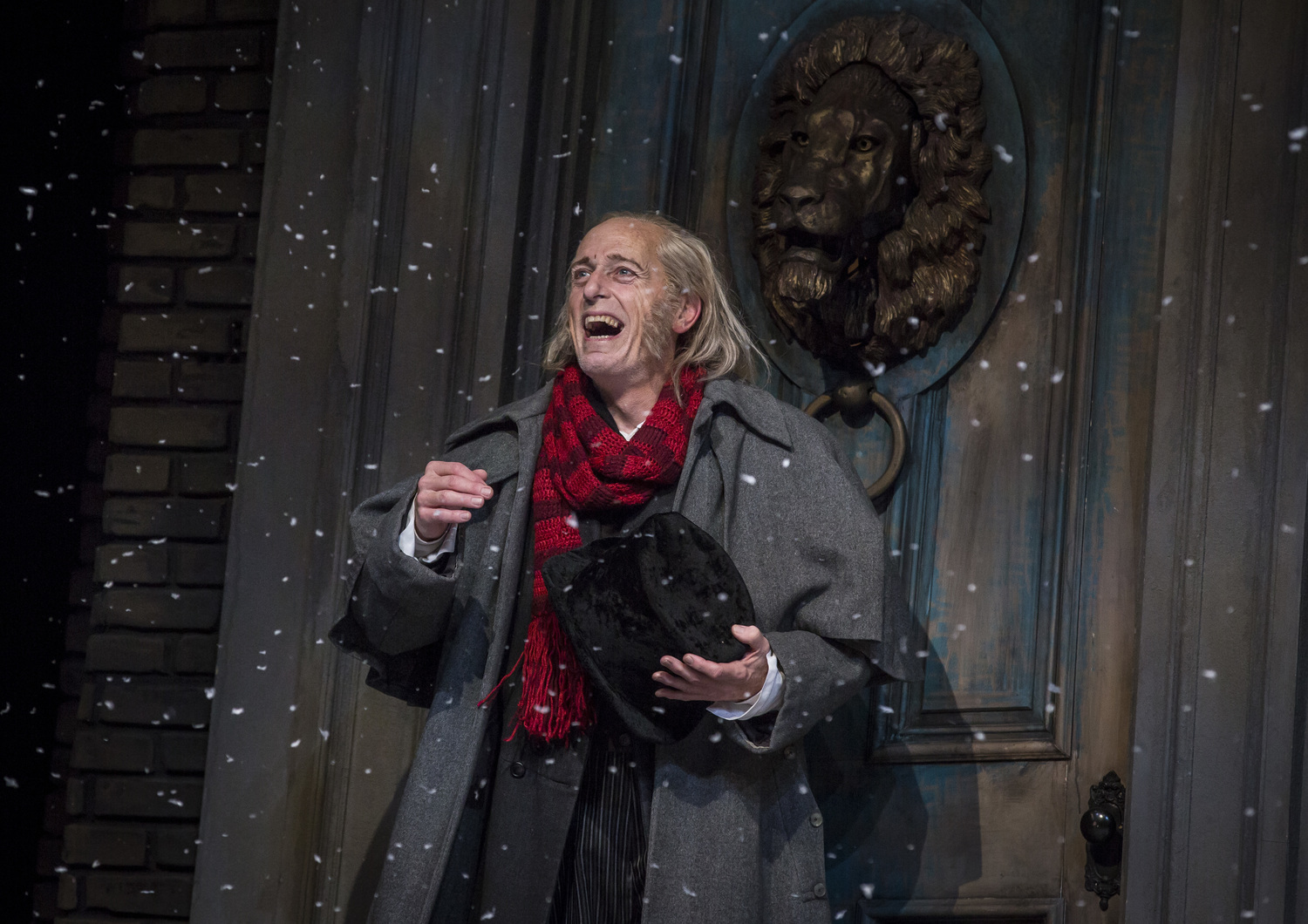 Chicago: Contributor Patrick Rybarczyk reviews A CHRISTMAS CAROL at The Goodman Theatre. He writes "The Goodman's production is anchored by dazzling visual effects (Keith Parham's lighting and Richard Woodbury's sound design), stunning sets (by Todd Rosenthal), and strong performers who work well with the text to convey engaging emotions. Yando portrays a wonderful balance of the sadness and loneliness of Scrooge, with the bliss he finds after his overnight "this is your life" experience. With just a facial expression, shift of his body, or a subtle sound, Yando can bring a tear to your eye or a smile to your face."
---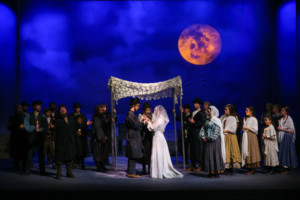 Dallas: Contributor Audrey Morabito reviews TCU's Fiddler on the Roof. She writes "The entire ensemble did a fantastic job, singing with what seemed to be one seamlessly blended voice. With a cast of over 30 actors, it is notable that the choreography, by Penny Maas, and vocal performances were unified and focused. Costume Design (Murell Horton) was historically fitting and greatly contributed to the style of the production. Michael Skinner created several wonderful moments with his lighting design, my favorites being the Fiddler and townspeople's picturesque silhouettes in front of a large lit moon in the night sky."
---
Raleigh: Contributor Jeffrey Kare reviews SCHOOL OF ROCK on Tour at Durham Performing Arts Center. He writes "Under the direction of Laurence Connor, he's able to keep the show moving through cinematic staging with a very energetic cast from top to bottom. Rob Colletti gives a performance that is both hilarious and heartfelt as Dewey Finn, who almost seems like a modern day version of Harold Hill from The Music Man as he poses as someone he isn't, and is able to form a band out of the students at Horace Green. Each of the kids in this show deserves their own special shoutout as they are all such quadruple threats. They sing, dance, act, and play their own instruments very well. Highlights include Ava Brigliaas the high-achieving Summer; Gianna Harris (who offers a stunning rendition of 'Amazing Grace' in Act II) as the shy Tomika; Carson Hodges as super-smart Mason; Theo Mitchell-Penner as unconfident Lawrence; Gilberto Moretti-Hamilton as the boisterous Freddy; John Michael Pitera as flamboyant Billy; Tommy Ragen as the gruff and tough James; Theodora Silverman as the quiet, serious Katie; and Gabriella Uhl as Sophie. With some great supporting turns from Lexie Dorsett Sharp as the uptight Principal Rosalie Mullins, Matt Bittner as Dewey's longtime friend Ned Schneebly, and Emily Borromeo as Ned's demanding and domineering girlfriend Patty Di Marco."
---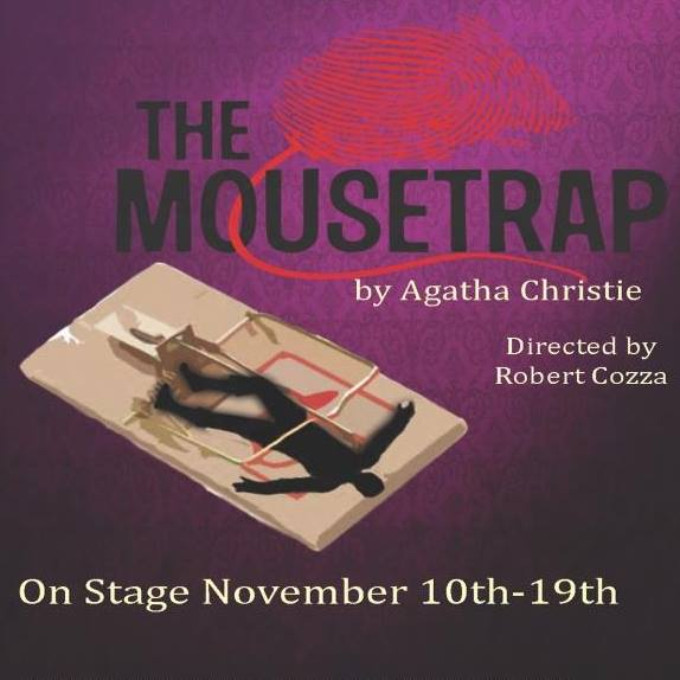 Ft. Myers: Contributor Emily Yorgey reviews THE MOUSTRAP at Cultural Park Theater. She writes "Despite the issues I may have had with this production of THE MOUSETRAP, I can appreciate that Cultural Park is allowing people interested in performance to pursue something I am sure they love to do. Not many local theaters are so community-based as Cultural Park, and I do have to commend them for that. It is also quite impressive that they have been putting on productions in our community for 55 years now. Even if this production was not the greatest, to me, they must be doing something quite right as a theater."
---
Appleton: Contributor Meredith Kreisa reviews WAITRESS at Fox Cities PAC. She writes "The touring production is "fresh out of the oven," having just opened in October. The cast mixes vocal prowess and acting chops to provide the perfect recipe for a great performance.Desi Oakley delivers powerhouse vocals as Jenna. Her songs are stirring and heartfelt, providing the emotional foundation of the show.Bryan Fenkart is hilarious and charismatic as Jenna's gynecologist-turned-love-interest, Dr. Pomatter. It's difficult not to draw comparisons to Nathan Fillion, who originated the role in the movie. Comparisons against Nathan Fillion rarely work out well for those being compared, but Fenkart's humor and charm definitely live up to the standards Fillion set."
---
Regional Editor Spotlight:
Jill Schafer
Minneapolis Contributing Editor
A native Minnesotan, Jill is an enthusiastic theater-goer in the Twin Cities area and an advocate for local theater companies small and large. After becoming a Guthrie season subscriber in 2003, she found herself attending more and more theater, so decided to start an independent theater blog called Cherry and Spoon in 2010. With no background or training in theater (other than a few stints in the pit orchestra in high school), Jill writes from an audience perspective. Read more of Jill's writing on cherryandspoon.com.
---
Join Team BroadwayWorld! Interested in joining our team, but not exactly sure what we do? All of your questions are answered, along with every open position from guest and student bloggers, Regional Editors, and more! Find out where we have open positions available here!