Latest News on Patrick Rybarczyk
Patrick Rybarczyk News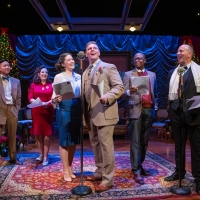 BWW Review: IT'S A WONDERFUL LIFE, LIVE IN CHICAGO! at American Blues Theater
by Patrick Rybarczyk - Dec 8, 2021
It's that time of year when we celebrate our favorite cherished holiday traditions. For many, that includes watching a classic Frank Capra film that tells the story of Bedford Falls' own George Bailey. It's filled with many iconic Hollywood moments that are forever etched in our hearts and minds. Perhaps it's this tried-and-true story that makes it the perfect fit as a staged radio play. American Blue Theater's It's a Wonderful, Live In Chicago! is back in person and it's truly a holiday gem.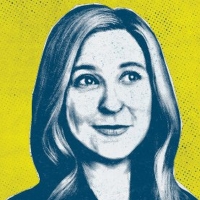 Review Roundup: WHAT THE CONSTITUTION MEANS TO ME National Tour
by Review Roundups - Dec 8, 2021
The national tour of What the Constitution Means To Me, Heidi Schreck's Tony Award-nominated Pulitzer Prize finalist play, directed by Oliver Butler, relaunched this fall at the Guthrie Theatre in Minneapolis, MN on September 30, 2021, starring Cassie Beck in the leading role.
BWW Review: WHAT THE CONSTITUTION MEANS TO ME at The Broadway Playhouse
by Patrick Rybarczyk - Oct 29, 2021
Is it a patchwork? Is it a cauldron? Is it a document that needs to abolish, essentially scrapped, and rewritten? It can be argued that The Constitution of the United States is any of these things. That's precisely what is discussed in the fascinatingly urgent WHAT THE CONSTITUTION MEANS TO ME.
BWW Review: DINGLEBERRIES at Interrobang Theatre Project
by Patrick Rybarczyk - Jun 24, 2021
There's a lot of vulnerability that comes with creating art. In the theatre, it can be said that it's the playwright who is the most vulnerable player. It is their words, their ideas, and their voice that are the heart of a production. When entrusting a creative team to bring their work to life, the hope is that they will do it justice. But that's not always the case. In Interrobang Theatre Project's DINGLEBERRIES, playwright Jonie James (Laura Berner Taylor) learns that lesson the hard way.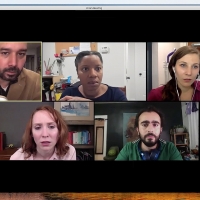 BWW Review: THE SPIN at Interrobang Theatre Project
by Patrick Rybarczyk - Nov 1, 2020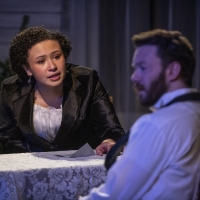 BWW Review: A DOLL'S HOUSE at Raven Theatre
by Patrick Rybarczyk - Feb 11, 2020
Classic plays provide us a snapshot of the time period in which they were written. They can show us how far we may or may not have progressed as a society. Henrik Ibsen's 'A Doll's House' is one such classic. Now in production at Raven Theatre, this new take offers up a sharp, refreshing look. Raven Artistic Director Cody Estle remarks in a program note that what is addressed in 'A Doll's House' 'remain issues in our own time.'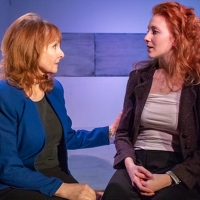 BWW Review: STOP KISS at The Buena At The Pride Arts Center
by Patrick Rybarczyk - Jan 17, 2020
When you live in a big city with vibrant, diverse neighborhoods, you tend to forget that there are still people and places where residents living out and openly can be threatened or harmed. That very safe and sound bubble is burst in Diana Son's powerful 'Stop Kiss,' an intense and intriguing look at one couple's love and trauma in New York City's West Village in the 1990s.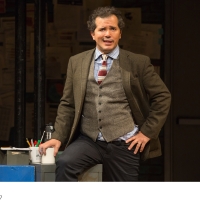 BWW Review: LATIN HISTORY FOR MORONS at Cadillac Palace Theatre
by Patrick Rybarczyk - Nov 1, 2019
Finding a way to entertain and educate can be tricky. When an artist turns educator, there is a certain magic that happens when it's done with amazing skill and clear facts. The genius of John Leguizamo is that he finds a way to marry the two while amusing us, tugging at our heartstrings, and opening our eyes to the impact of the Latin community in American history.
BWW Review: ON CLOVER ROAD at American Blues Theater
by Patrick Rybarczyk - Feb 8, 2019
Like a car in a drag race, Steven Dietz's theatrical thriller ON CLOVER ROAD goes from zero to 100 within the first few seconds and doesn't shift down for 85 minutes. The challenge of telling this tale full of twists in such a short time is where do we go once we're at 100? The intensity for the actors and the audience is equal parts thrilling and exhausting. When this car finally comes to a stop, it's hard to determine if there's actually a winner.
BWW Review: THE PLAY THAT GOES WRONG at Oriental Theatre
by Patrick Rybarczyk - Dec 7, 2018
If there's one thing the world needs more of right now it's laughter. Sometimes we just need a few hours to set our brains to the side to rest while watching a show filled with hysterics and hijinks. There's plenty of all of that in the slapstick-filled farce, THE PLAY THAT GOES WRONG, running now at The Oriental Theatre.