Photo Flash: Urban Stages' BILL BOWERS BEYOND WORDS - Opening Night
Urban Stages (Frances Hill, Founding Artistic Director) will present
the New York Premiere of BEYOND WORDS, conceived and performed by Bill
Bowers, directed by Scott Illingworth. BEYOND WORDS began
performances on October 7; opened Wednesday, October 12 and will play through
October 30, 2011 at Urban Stages (259 West 30 Street) Tickets will be
$40 ($25 during previews) and are available at www.Smarttix.com or by
calling 212.868.4444.
BEYOND WORDS a collection of Mime, Music, and Monologues: a poignant
journey that continues Bowers' ongoing investigation of silence in our
culture. Set against the backdrop of "small-town America," BEYOND
WORDStakes the audience on a funny and poignant journey of sound and
silence. One of the most acclaimed mimes in America today, Bill
Bowers' eloquent movement evokes the deepest truths of the human
condition. Often compared to Chaplin and Keaton, Bowers has truly
created a style all his own. Bowers is a student of world-renowned
mime Marcel Marceau, and has performed and conducted workshops
throughout the U.S, Europe and Asia. His acclaimed original shows
have been produced Off-Broadway to critical raves. The New York
Times has said "To see Bill Bowers is to see the technical elements of
a style that bring Marcel Marceau readily to mind. Mime can be
wonderful...the air between him and us was his palette."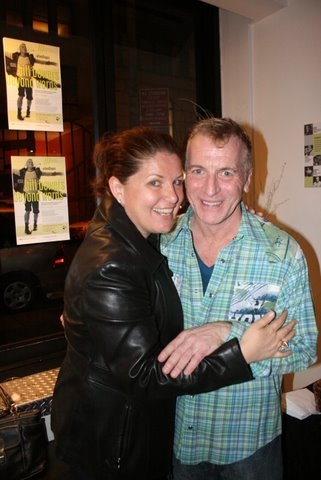 KLea Blackhurst and Bill Bowers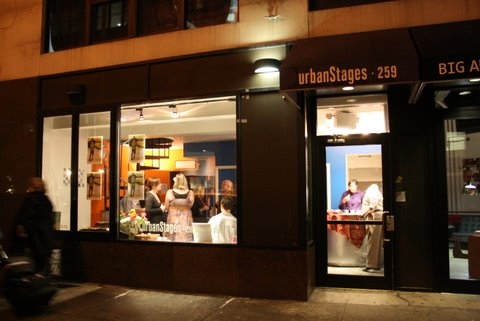 Urban Stages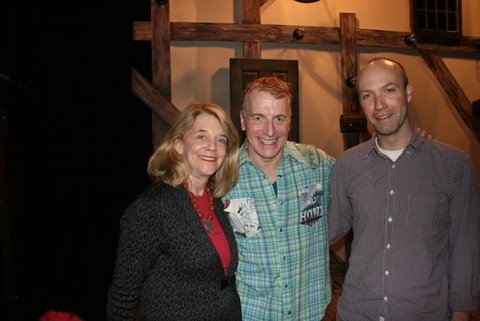 Urban Stages Founder and Artistic Director Frances Hill, creator/performer Bill Bowers and his director Scott Illingworth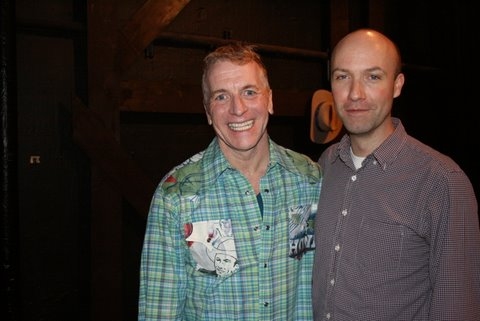 Bill Bowers and his director Scott Illingworth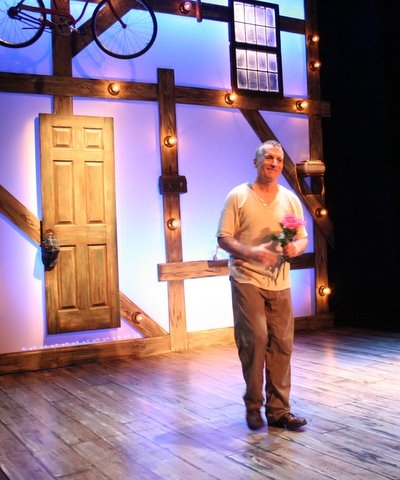 Bill Bowers takes his curtain call

Related Articles
More Hot Stories For You
Voting Now Open For The 2019 BroadwayWorld Los Angeles Awards, Presented by TodayTix!
Voting is NOW OPEN for the 2019 BroadwayWorld Los Angeles Awards, brought to you by TodayTix! The nominees are set, and now you can vote to make sure ... (read more)

Voting Now Open For The 2019 BroadwayWorld Chicago Awards, Presented by TodayTix!
Voting is NOW OPEN for the 2019 BroadwayWorld Chicago Awards, brought to you by TodayTix! The nominees are set, and now you can vote to make sure your... (read more)

THE SPONGEBOB MUSICAL: LIVE ON STAGE to Air on Nickelodeon Dec 7
Nickelodeon today announced that following a critically lauded run on Broadway, The SpongeBob Musical: Live On Stage!, which reunites members of the o... (read more)

Lin-Manuel Miranda on tick, tick... BOOM- 'It Was the First Musical I Saw That Felt Truly Contemporary'
Miranda recently chatted with Page Six about the project. 'I was a kid who wanted to be a filmmaker all my life,' Miranda explained. 'I was the kid wh... (read more)

Eileen Atkins and Timothée Chalamet Will Lead 4000 MILES at The Old Vic
This spring The Old Vic will present Amy Herzog's Pulitzer Prize for Drama nominated play 4000 Miles, directed by Matthew Warchus with Eileen Atkins a... (read more)

Randy Rainbow's Album 'Hey Gurl, It's Christmas!' Debuts at #1 on Billboard Comedy Album Chart
Randy Rainbow's debut album Hey Gurl, It's Christmas!, released by Broadway Records (Van Dean, President), debuted in the number one spot on Billboard... (read more)