Photo Flash: Tony Randall Fund's Grant to Mint Theater
Heather Randall and The Board Of The Tony Randall Theatrical Fund honored this year's recipient of The Tony Randall Theatrical Fund, the Mint Theater for their production of Leo Tolstoy's The Power Of Darkness, directed by Martin Platt.  The reception was held on Tuesday May 1, 2007 at Soho House (29-35 Ninth Avenue) from 5:30 – 7:30pm.
The Tony Randall Grant is a $100,000 award given annually to a Tri-State area non-profit Equity theatre company for the production of a classic play, an adaptation of a classic play or a work inspired by the classics.  Grants were also awarded to the Red Bull Theatre ($10,000) for its production of Christopher Marlowe's Edward the Second, opening off-Broadway this fall; The Gorilla Repertory Company ($2,500); and Target Margin Theater ($2,500).
Also honored with the Tony For Kids Grants for educating public school children in the arts, and selected for two-year, $20,000 grants, were: Midori and Friends, National Dance Institute, MOMA, TheatreWorks USA, and 52nd Street Project. 
This year, the Theatrical Fund received over 45 proposals from area theater companies.  The 2007 Tony Randall Grant beneficiary was selected from a finalist pool of 10 very deserving companies.  The 2007 Tony Randall Grant Selection Committee Members included
Jed Bernstein
,
Steve Buscemi
,
Charles Busch
,
Michael Cerveris
,
Cherry Jones
,
Jack Klugman
,
Michael Mastro
,
Marian Seldes
,
Gary Springer
and
Ben Vereen
.  
Visit
www.tonyrandalltheatricalfund.org
for tickets and more information.

Jonathan Bank, Heather Randall and Martin Platt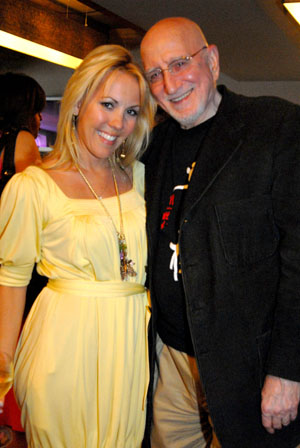 Heather Randall
and
Dominic Chianese

Michael Cerveris, Heather Randall and Gary Springer

Michael Cerveris, Jonathan Bank, Heather Randall and Gary Springer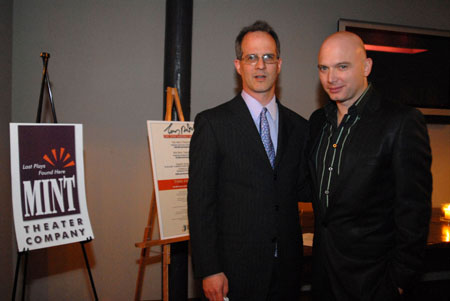 Jonathan Bank and Michael Cerveris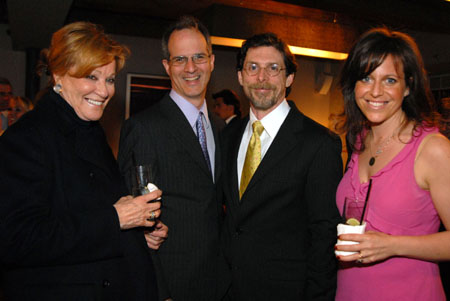 Cynthia Harris, Jonathan Bank, Scott Evans and Katie Firth