Photos: THE VIDEO GAMES Kicks Off Rehearsals with Replacement Cast and Swings
MB Stage Productions is pleased to announce casting is complete for replacements and swings for the Off-Broadway production of THE VIDEO GAMES. Starting Jan. 21st at 7:00pm and monthly every third saturday of the month in 2017!
Anna Chicco as Princess Peach/Commander Shepard SWING
Christian Sochor as Scorpion (replacement)
Claudia Smith as JigglyPuff (replacement)
Jonathan Whitney as Donkey Kong/Scorpion SWING
Alexandra Acosta as JigglyPuff/Yuna SWING
Kaitlin Noble as Samus Aran/Lara Croft SWING
Sarah Walsh as Sheik/Zelda/Commander Shepard SWING
Triever Sherwood as Mega Man/Pikachu/Link SWING
Matthew Kurzyniec Master Chief/Mario SWING
Weronika Wozniak Sheik (replacement)
THE VIDEO GAMES is an audience interactive comedy with loads of stage combat that places popular video games characters against one another in a Hunger Games esque battle to the death. The audience gets to vote for their favorite characters using their smartphones, interacting with actors and live voting during the show. THE VIDEO GAMES, was written and directed by: Jared Tyrel Pixler and David Evan Stolworthy. Fight choreography by Matt Franta and Brandon Pugmire.
What if the fate of your favorite video game characters rested in your hands? Take control as they take the stage in THE VIDEO GAMES! A parody of the popular book/movie series The Hunger Games. The tributes participating in the Battle to the Death have been substituted for video game characters from all the popular video game franchises. Princess Zelda, Queen of The Console, is celebrating the 64th Annual Video Games and needs the audience's assistance (through social media) to ensure that this year's Games are bigger, badder, and bloodier than the year before! By voting for their favorite characters, the audience will to alter the course of events throughout the performance. It's a different show every night as iconic pixelated heroes and villains, such as Donkey Kong, Lara Croft, the Master Chief, and more, compete to win the coveted title of Player One.
Performances at The Elektra Theater:
300 W 43rd St. New York, NY 10036
Jan 21st @ 7:00pm
Feb. 18th @ 7:00pm
Mar. 18th @ 7:00pm
Future dates TBA
Visit www.thevideogamesplay.com or call 866-811-411 for tickets.


The cast of THE VIDEO GAMES Off-Broadway begins rehearsals with new cast members

The cast of THE VIDEO GAMES Off-Broadway begins rehearsals with new cast members

The cast of THE VIDEO GAMES Off-Broadway begins rehearsals with new cast members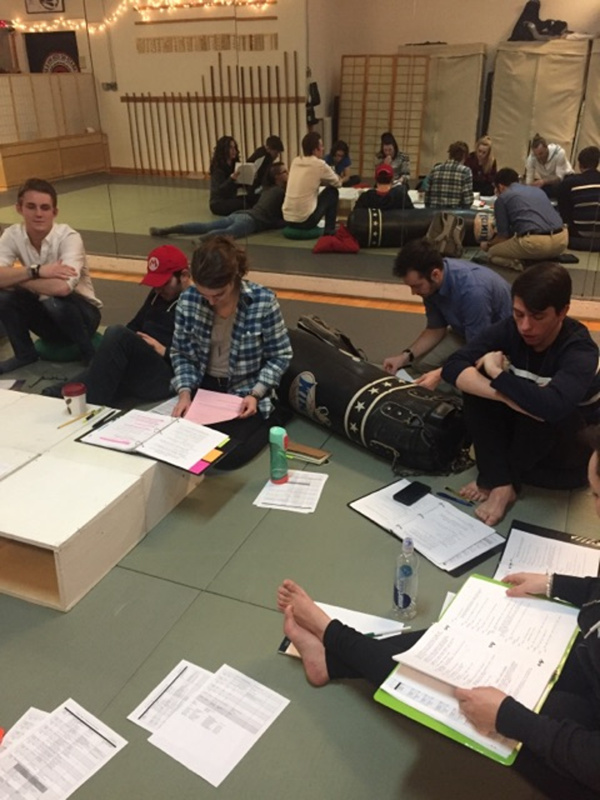 The cast of THE VIDEO GAMES Off-Broadway begins rehearsals with new cast members

The cast of THE VIDEO GAMES Off-Broadway begins rehearsals with new cast members

The cast of THE VIDEO GAMES Off-Broadway begins rehearsals with new cast members

The cast of THE VIDEO GAMES Off-Broadway begins rehearsals with new cast members