Click Here for More Articles on RENT
Photo Flash: 'Seasons of Love' RENT in Bryant Park
Tomorrow, Sunday September 7, 2008 the curtain will fall on Broadway for the final performance of Rent. In celebration of the show and its history-making run, BroadwayWorld.com is happy to bring you this exclusive photo flash of the final Rent cast performing as a part of the 'Broadway in Bryant Park' concert series.
The cast of Rent includes Tracie Thoms who starred as Joanne in the movie of Rent and has come to the Broadway company in the same role as well as Will Chase as Roger, Renee Elise Goldsberry as Mimi, Eden Espinosa as Maureen, Michael McElroy as Collins, Adam Kantor as Mark, Justin Johnston as Angel, Rodney Hicks as Benny with Shaun Earl, Andrea Goss, Marcus Paul James, Telly Leung, Tracy McDowell, Jay Wilkison, and Gwen Stewart ("Seasons of Love" soloist). Rodney Hicks and Gwen Stewart were both in the original company of Rent and have rejoined the cast to close the show.
Rent opened off-Broadway in January 1996 before moving to Broadway's Nederlander Theatre in April of the same year. The musical tells a story of a group of destitute artists and musicians struggling to survive and be heard in New York's Lower East Side. Rent was one of the first Broadway musicals to feature an ethnically diverse cast, including homosexual and bisexual characters.
Rent, written by Jonathan Larson and directed by Michael Greif, opened at Broadway's Nederlander Theatre, on April 29, 1996 following a history making, sold out, extended limited engagement at off-Broadway's New York Theatre Workshop. The musical went on to win every major best musical award, including the Tony Award, as well as the Pulitzer Prize for drama. Rent is the seventh longest running show in Broadway history.
Rent plays at the Nederlander Theatre (208 West 41 Street, between Seventh and Eighth Avenues) Monday, Tuesday, Thursday, Friday at 8pm, Saturday at 2pm & 8pm, and Sunday at 2pm & 7pm.

Tickets may be purchased by phoning TicketMaster at (212) 307-4100 or by visiting ticketmaster.com.

Adam Kantor, Justin Johnston, Tracie Thoms and Trisha Jeffrey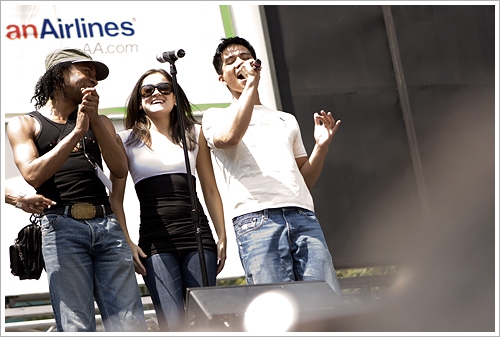 Shaun Earl, Andrea Goss and Telly Leung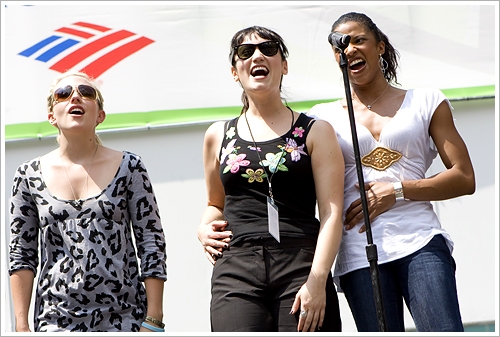 Tracy McDowell, Eden Espinosa and Renee Elise Goldsberry

Gwen Stewart, Tracy McDowell, Eden Espinosa and Renee Elise Goldsberry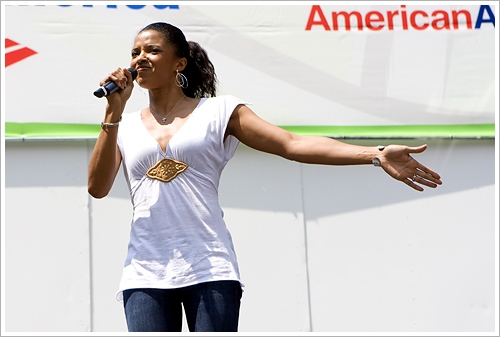 Renee Elise Goldsberry

Eden Espinosa and Tracie Thoms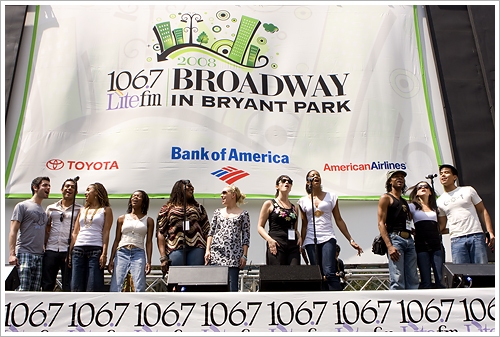 Seasons of Love
Related Articles
Born and raised in Miami Florida, Pablo's interest in photography began when he was in his early 20's. What started out as a hobby soon (read more...)