Click Here for More Articles on KRISTIN CHENOWETH
Photos: Mitzi Gaynor to Release 'Razzle Dazzle!' on 11/18
Before there was TV's hit Dancing With The Stars, there was Mitzi Gaynor --- the original television star dancer.  Mitzi Gaynor dazzled audiences with her annual award winning network television variety spectaculars, from 1968 to 1978, averaging over 30 million viewers each, showcasing the singing, dancing and comedic talents that made her a star in the theatre, film, television, nightclub and concert worlds.
Available on November 18, 2008, "Mitzi Gaynor – Razzle Dazzle!  The Special Years" provides a reflective and entertaining glimpse into television variety at its zenith and takes a nostalgic trip through Gaynor's special television years in a look at the groundbreaking performances, extraordinary costumes and triple threat talent of Mitzi Gaynor in a wealth of digitally remastered clips, rare photos and footage from Gaynor's personal archive which illuminate the behind-the-scenes stories and impact of these landmark television events.
"Mitzi Gaynor – Razzle Dazzle!  The Special Years" features numbers choreographed by some of film and theatrical dance world's most influential choreographers, including Peter Gennaro (Tony-winner for Annie, and co-choreographer with Jerome Robbins for West Side Story), Danny Daniels (Tony-winner, The Tap Dance Kid), Robert Sidney (The Dean Martin Show) and Tony Charmoli (Woman of the Year).
In addition to the highlights of Gaynor's classic performances are new interviews with Gaynor herself, world renowned Emmy® winning costume designer Bob Mackie, Tony-winner Kristin Chenoweth (Wicked, Pushing Daisies), director/choreographer Tony Charmoli, dancers Alton Ruff and Randy Doney (who performed with Mitzi on the road and in her TV specials), Nine-time Emmy® Award winning comedy legend Carl Reiner, best-selling author and critic Rex Reed, and Tony  nominee Kelli O'Hara, currently starring on Broadway as "Nellie Forbush" in the 2008 Tony Award® winning version of Rodgers & Hammerstein's South Pacific, the role made famous by Mitzi Gaynor in the 1958 film version.
At the 1967 Academy Awards® Mitzi Gaynor made a dazzling appearance before 65 million viewers, becoming one of the most sought after performers in television.  Her first television special, Mitzi, was broadcast a year later in October, 1968; critical reaction was universally over-the-moon in praise.  During the next decade she continued to deliver her unique brand of performing magic to the millions of viewers who looked forward to her annual television events.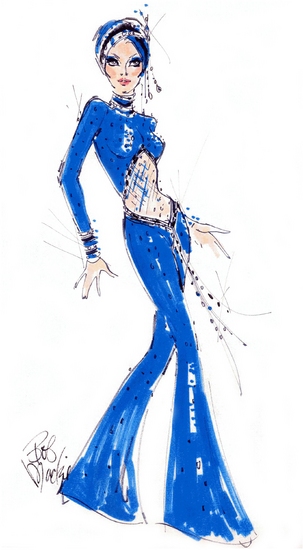 Mitzi Gaynor Boogie Nights Sketch

Mitzi Gaynor

Mitzi Gaynor

Mitzi Gaynor

Mitzi Gaynor

Mitzi Gaynor in the Music in Me

Mitzi Gaynor in the Music in Me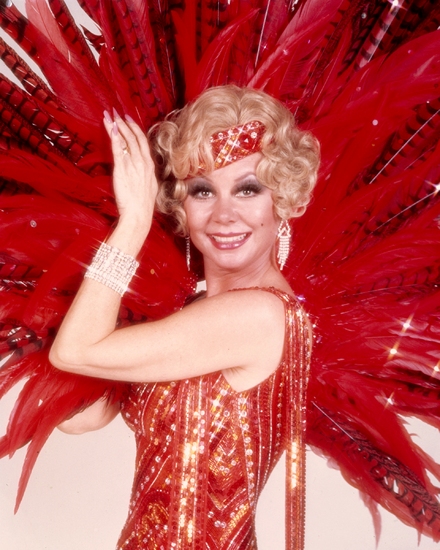 Mitzi Gaynor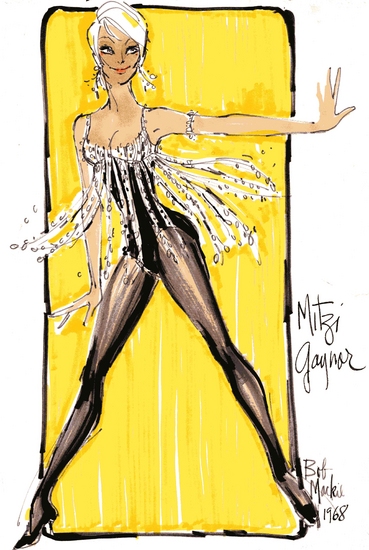 Mitzi Gaynor Everybody Loves My Baby Sketch

Michael Landon and Mitzi Gaynor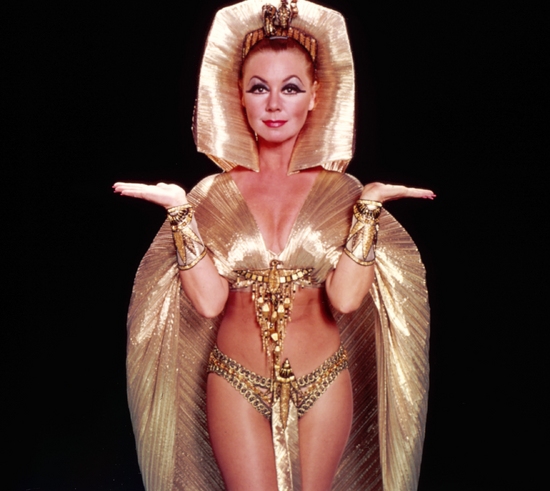 Mitzi Gaynor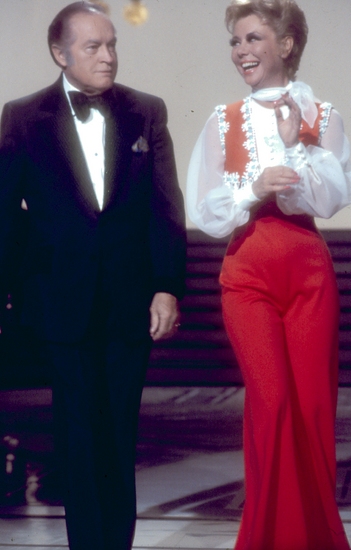 Mitzi Gaynor and Bob Hope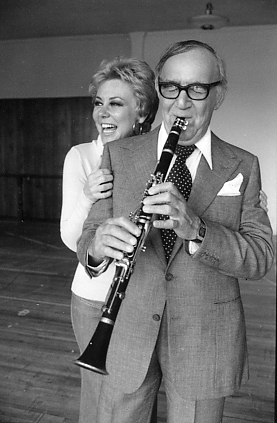 Mitzi Gaynor and Benny Goodman

Mitzi Gaynor and costume designer Bob Mackie