Photo Flash: McCarter Theatre Center Completes the 2017-2018 Theater Series with TURNING OFF THE MORNING NEWS
McCarter Theatre Center completes the 2017-2018 Theater Series with
Christopher Durang's Turning Off the Morning News. His third world premiere commission for McCarter, Durang's follow-up to Vanya and Sonia and Masha and Spike (2013 Tony Award for Best Play), is a decidedly dark and daring comedy taking hilarious aim at today's absurd and
dangerous world. Directed by McCarter's Artistic Director and Resident Playwright Emily Mann, the play runs May 4 - June 3 in the Berlind Theatre.
Turning Off the Morning News introduces Durang's newest group of eccentric characters. Happily living a "normal" suburban life, things are good for Cliff and Salena. Their neighbors across the street, however, are peculiar at best - and at worst, stark-raving mad
The cast includes Jenn Harris (2013 NYC revival of All In the Timing) as Rosalind; Rachel Nicks (Skeleton Crew at The Old Globe) as Salena; Kristine Nielsen (Tony Award nomination and Outer Critics Circle Award for Vanya and Sonia and Masha and Spike) as Polly; Recent Juilliard Drama Division graduate Nicholas Podany as Timmy; John Pankow (Ira Buchman in the long- running NBC comedy Mad About You) as Jimmy; and Broadway veteran Robert Sella (My Fair Lady, Cabaret, Chitty Chitty Bang Bang) as Clifford.
About working with Mr. Durang, director Emily Mann said, "Chris is an absolutely unique voice in the American theatre. He is able to take on disturbing questions and issues that in another writer's hands would take the form of tragedy and spin it into comedy. This is his own particular alchemy, his singular sense of humor and extraordinary craft as a playwright and a theater maker. I am honored that McCarter is an artistic home for Chris, and it is an exciting event to bring his newest play to life here."
Mann added, "At its heart, Turning Off the Morning News explores the absurdity of our modern world. A fierce exposure of the ways that our personal and societal anxieties can bring out the worst in us, it also gently reveals the antidote-reaching out beyond ourselves to find connection with others."
The Actors and Stage Manager for this production are members of Actors Equity Association, the union of professional actors and stage managers in the United States.
Turning Off the Morning News runs May 4 - June 3 in the Berlind Theatre. Single tickets range from $25 - $97.50 and are on sale now online at mccarter.org, by phone at (609) 258-2787, or in person at the McCarter Theatre Center Ticket Office, located at 91 University Place in Princeton.
Photos by Matt Pilsner

Emily Mann and Christopher Durang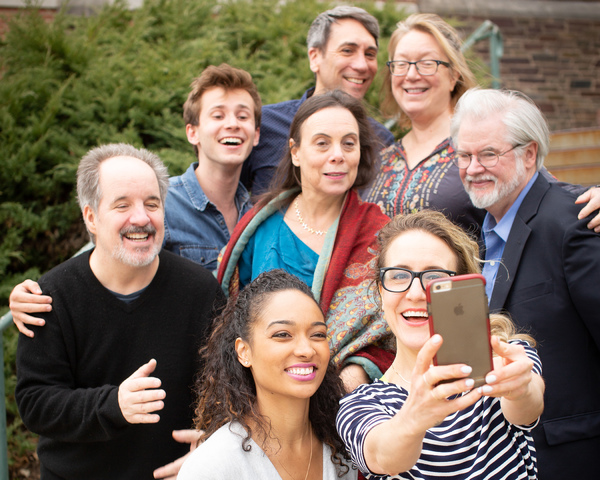 The Cast of Turning Off the Morning News

Emily Mann, Christopher Durang, and The Company of Turning Off the Morning News

Emily Mann, Christopher Durang, and the Cast of Turning Off the Morning News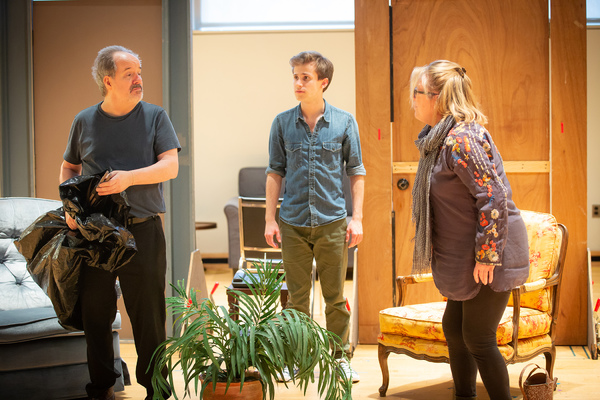 John Pankow, Nicholas Podany, and Kristine Nelise

Christopher Durang, Anna Morton, Kristine Nielsen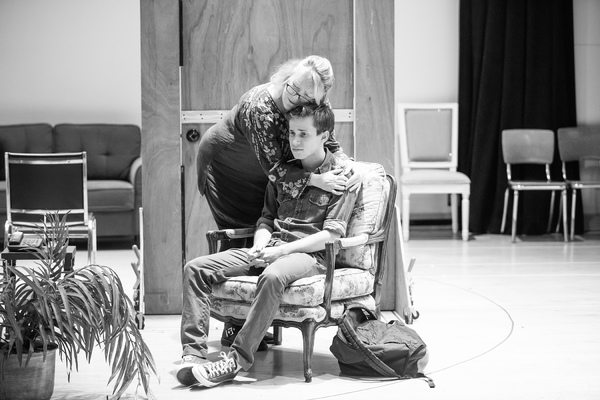 Kristine Nielsen and Nicholas Podany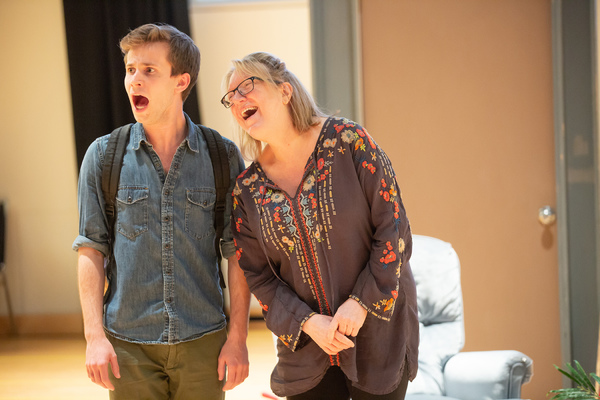 Nicholas Podany and Kristine Nielsen

Kristine Nielsen and Nicholas Podany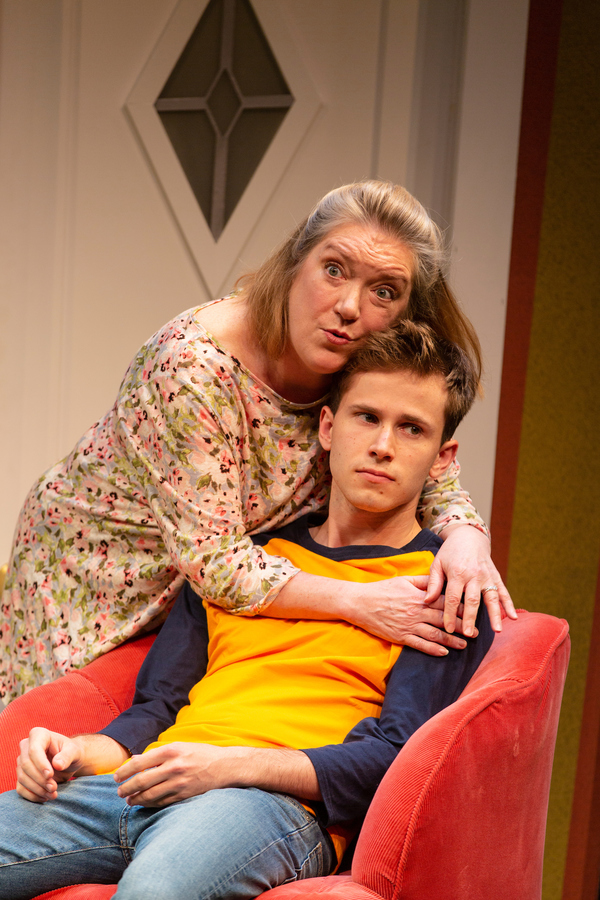 Kristine Nielsen and Nicholas Podany

Nicholas Podany

Turning Off The Morning News McC 5-18 057 Turning Off The Morning News, by Christopher Durang, directed by Emily Mann at McCarter Theatre 5/3/18 Costume Design: Jennifer Von Mayrhauser Lighting Design: Jeff Croiter Scenic Design: Beowulf Borrit Photo Credit: T Charles Erickson © T Charles Erickson Photography tcepix@comcast.net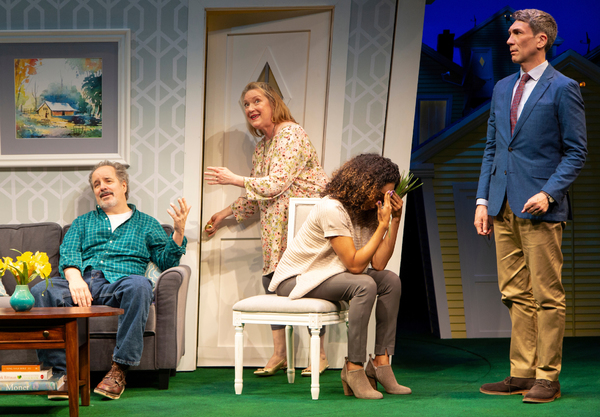 John Pankow, Kristine Nielsen, Rachel Nicks, Robert Sella

The Company of TURNING OFF THE MORNING NEWS

Nicholas Podany, Robert Sella. Kristine Nielsen, Jenn Harris, Rachel Nicks

Kristine Nielsen, Rachel Nicks, Robert Sella, Nicholas Podany, Jenn Harris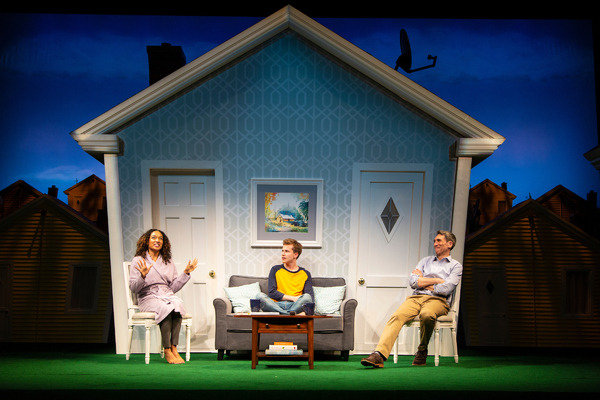 Rachel Nicks, Robert Sella, Nicholas Podan

The Cast and Design Team of TURNING OFF THE MORNING NEWS

Christopher Durang, Emily Mann, and Cast