Photo Flash: MORE BETWEEN HEAVEN AND EARTH With Melissa Errico, Matthew Modine and Kathleen Chalfant
More Between Heaven and Earth, a "play-with-music" about Thomas Jefferson, Maria Cosway, the French Revolution and the doctrine of Separation of Church and State, was performed for an enthusiastic and sold-out house at the AbiGail Adams Smith Auditorium on Saturday, December 17th. Thomas Jefferson met and fell in love with the married, Italian-born painter/composer/musician Maria Cosway during his post as Minister Plenipotentiary to France, and their passionate and intimate correspondence continued for almost 40 years. Part of a larger endeavor to "Reclaim the Founding Fathers From the Tea Party" and staged site-specifically by director Erica Gould in a performance space that is part of a complex built in 1799, the performance--starring Matthew Modine, Melissa Errico, and Kathleen Chalfant and featuring performances by The Clarion Society Orchestra with soprano Jessica Gould and tenor Karim Sulayman--enveloped the audience in the world of 18th century Paris, London, and America. And the actors, musicians, and director brought to vivid and exciting life the passionate, moving, and ultimately star-crossed relationship of Jefferson and Cosway, the violence of the French Revolution, and Jefferson's views, daring for the time (and perhaps even more so now) about the role of religion in American society.
The script, constructed by Erica Gould from Jefferson and Cosway's actual letters and writings, inventively intercut the letters to create the sense of active dialogue between the characters, and interwove the dramatic action with live performances of the actual music (researched by Jessica Gould) that Jefferson and Cosway heard together, shared with each other, and that Cosway wrote for him. When Jefferson (Matthew Modine) receives music Maria has written for him, Maria (Melissa Errico) sings it to him, in a moving realization of this complex and heartbreaking relationship. When Jefferson and Maria write to each other about an opera they have seen, the orchestra and opera singers (Jessica Gould, soprano, and Karim Suleyman, tenor) perform excerpts from it, while the characters watch. These included selections from an opera Jefferson and Cosway saw together in Paris on the night of Wednesday, October 4th, 1786, Dardanus by Sacchini. Never before performed in the US, the music for the performance was prepared from the original 1784 score that is housed in the Columbia University Music Library.
Modine's Jefferson came to life as a complex, compelling, and unexpectedly funny and vulnerable, as well as visionary, man.
Melissa Errico
's Maria Cosway was a charming, brilliant, and conflicted heroine, who sang exquisitely when finding it easier to convey her complex feelings through music than through words.
Kathleen Chalfant
's narrator was commanding, warm, and funny as she guided the audience through the story. And the music of the French Revolution was expertly rendered by the exceptional playing of the Clarion Society Orchestra, and the heartfelt, thrilling performances of soprano Jessica Gould and tenor Karim Sulayman.A portion of the proceeds from the performance will be donated to Americans United for Separation of Church and State.
See photos from the rehearsal and backstage below!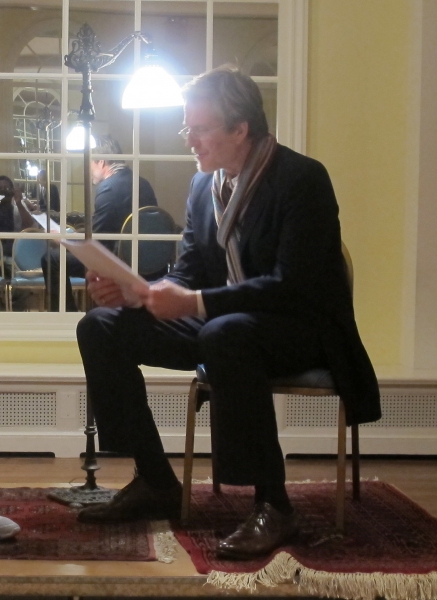 Matthew Modine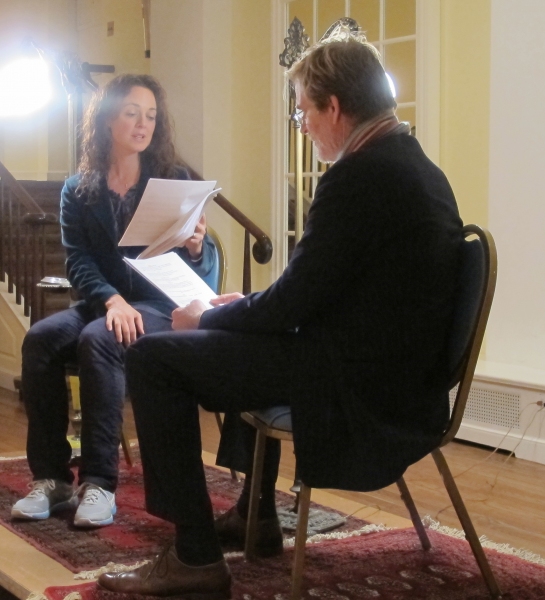 Melissa Errico, Matthew Modine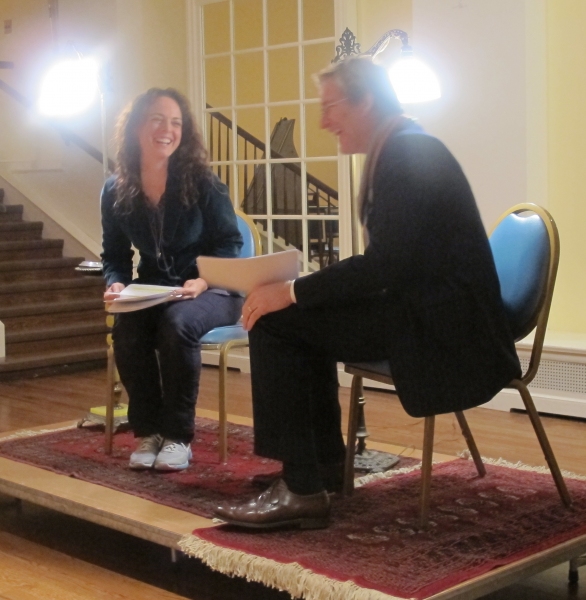 Melissa Errico, Matthew Modine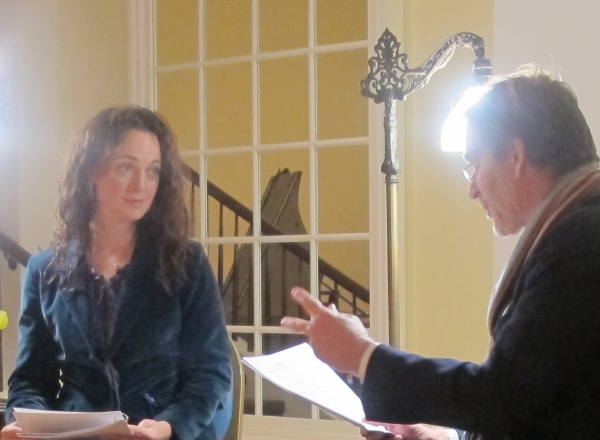 Melissa Errico, Matthew Modine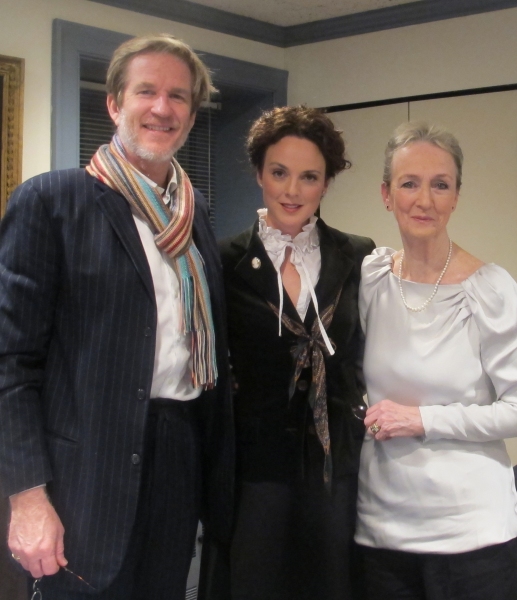 Matthew Modine, Melissa Errico, Kathleen Chalfant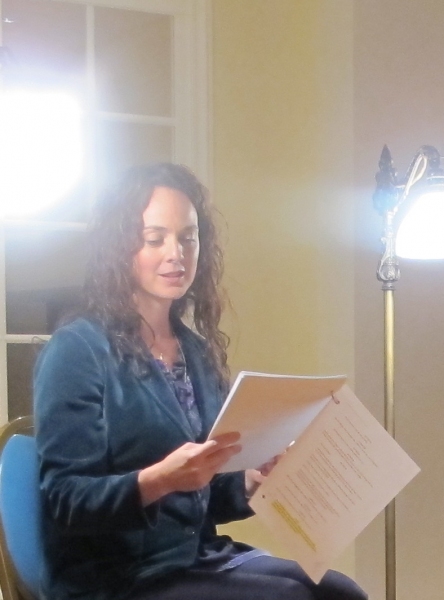 Melissa Errico

Related Articles
More Hot Stories For You
VIDEO: Get a First Look at Matthew Morrison as The Grinch in Upcoming NBC Special DR. SEUSS' THE GRINCH MUSICAL
NBC has released a trailer featuring a first look at Matthew Morrison as The Grinch in the upcoming special, 'Dr. Seuss' The Grinch Musical!' The musi...

Photo: Lin-Manuel Miranda Reveals TICK, TICK...BOOM! Has Wrapped Filming
Lin-Manuel Miranda announced yesterday that the upcoming film adaptation of Tick, Tick...Boom! has wrapped filming. ...

The Shows Must Go On Will Broadcast AN AMERICAN IN PARIS This Weekend
The Shows Must Go On will broadcast An American in Paris for free on YouTube this weekend!...

VIDEO: National Theatre's DEATH OF ENGLAND: DELROY is Available to Stream Beginning Today
Watch Clint Dyer and Roy Williams' Death of England: Delroy beginning today on YouTube! Michael Balogun stars as Delroy....

Dame Judi Dench, Sir Derek Jacobi, Sir Ian McKellen and Dame Maggie Smith Take Part in FOR ONE KNIGHT ONLY Tonight
Tonight is For One Knight Only, a special evening of intimate conversation with British acting legends Dame Judi Dench, Sir Derek Jacobi, Sir Ian McKe...

Ben Platt, Derek Klena, Adrienne Warren, and More Broadway Stars Join Kathryn Gallagher for NOSTALGIC FOR THE MOMENT
Jagged Little Pill star Kathryn Gallagher has shared her latest music video for her new song 'Nostalgic for the Moment.'...