Photo Flash: Leslie Uggams Performs Live at Barnes & Noble
Tony and Emmy Award-winning actress, singer, and recording artist Leslie Uggams (On Golden Pond, King Headley II, Thoroughly Modern Millie, Anything Goes, Jerry's Girls, Hallelujah, Baby!) launched her new CD Uptown Downtown "Live at Barnes & Noble" at 150 East 86th Street at Lexington before a standing room only crowd on Thursday, March 8 at 7 p.m. Ms. Uggams sang eight selections from her cast album, a two-CD set which contains 24 songs from her musical autobiography Uptown Downtown. She was accompanied by Don Rebic on piano, Steve Bargonetti on guitar, and Ray Kilday on bass. Following the performance Uggams also signed copies of her CD for her many fans.
A host of celebrities were also in attendance, including Uptown Downtown co-writer and director Michael Bush; actor Charles Turner, who co-starred with Uggams on Broadway in On Golden Pond; actress and cabaret artist Penny Fuller; famed Carol Channing and Judy Garland impersonator Richard Skipper; and Patty Farmer, author of the new book "The Persian Room Presents." Skipper led the audience in a rousing standing ovation following Uggams' final number, "Stormy Weather," a tribute to Lena Horne whom Uggams portrayed in Stormy Weather: The Lena Horne Story, a musical which she hopes to bring to Broadway in the near future.
In Uptown Downtown, the legendary star traces her career through stories and song, putting her own personal stamp on classics which mark milestones in her Uptown (Harlem) and Downtown (Broadway) careers. "Born in a Trunk" tells of her beginnings as a nine-year-old at the famed Apollo Theatre, opening for greats like Louis Armstrong, Ella Fitzgerald and Dinah Washington. "My Own Morning" and "Being Good" recall her Tony-winning performance in Hallelujah, Baby! in which she made her Broadway debut at the age of 24. Other great hits include "There's a Boat That's Leaving for New York," "Sunny Side of the Street," "Up on the Roof," "Hello, Young Lovers," "Good Morning, Heartache," "Summertime," "If He Walked into My Life," and "Stormy Weather."
Uptown Downtown is currently available at New York's 86th Street Barnes & Noble and online at CDBaby.com. Soon it will be available on iTunes, Amazon.com, and other online outlets. For more information, visit www.leslieuggams.com.
Photo Credit: Jan Nargi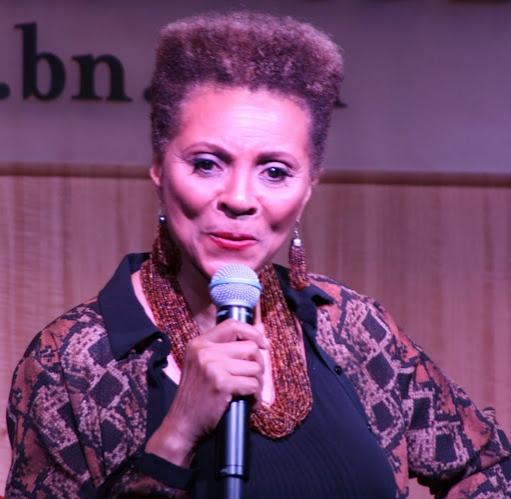 Leslie Uggams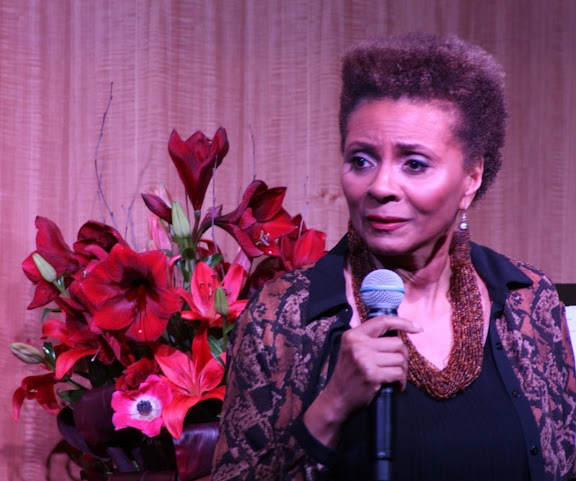 Leslie Uggams

Leslie Uggams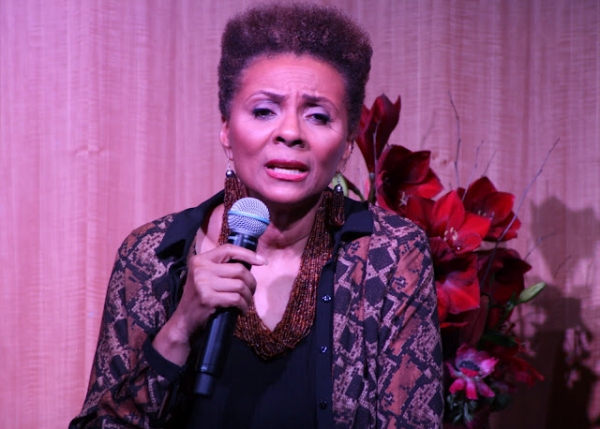 Leslie Uggams

Leslie Uggams

Leslie Uggams

Leslie Uggams

Leslie Uggams and Steve Bargonetti

Leslie Uggams and Steve Bargonetti

Leslie Uggams

Leslie Uggams

Leslie Uggams

Leslie Uggams

Leslie Uggams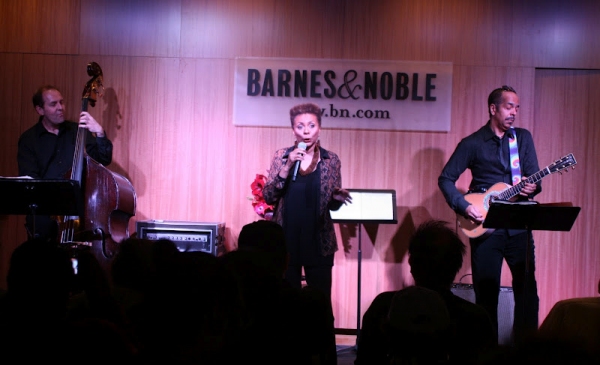 Ray Kilday, Leslie Uggams and Steve Bargonetti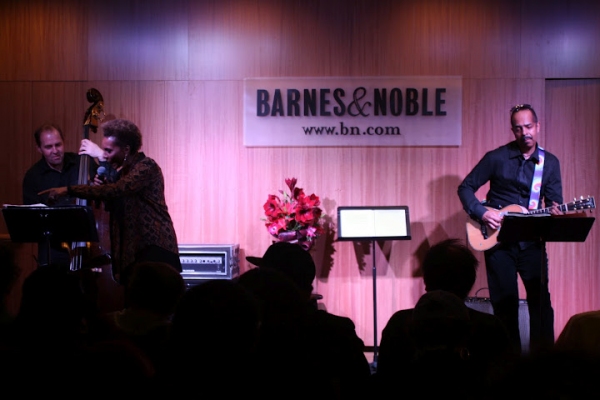 Ray Kilday, Leslie Uggams and Steve Bargonetti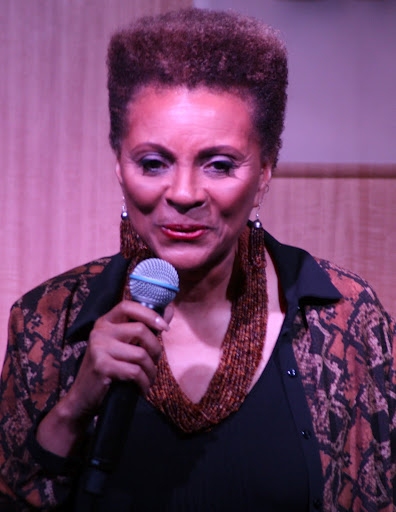 Leslie Uggams

Leslie Uggams

Leslie Uggams

Leslie Uggams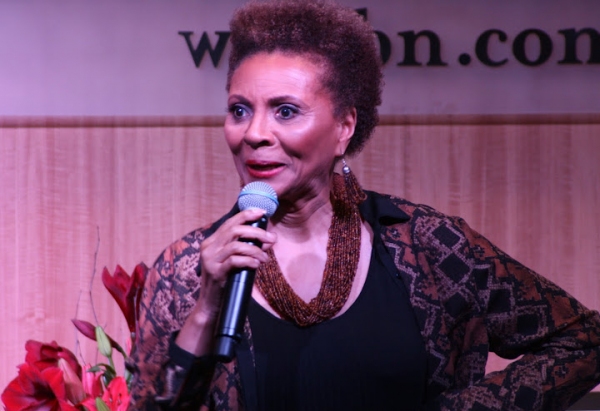 Leslie Uggams

Leslie Uggams

Ray Kilday, Leslie Uggams and Steve Bargonetti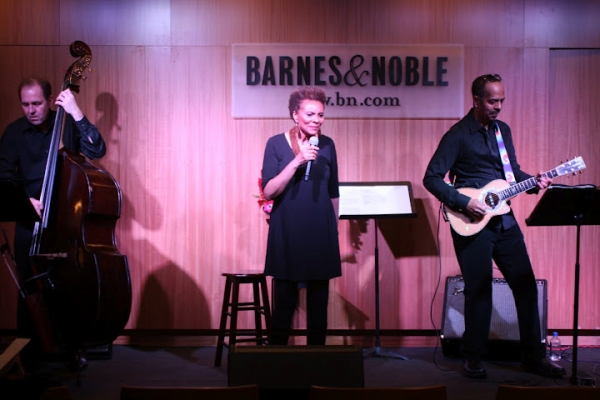 Ray Kilday, Leslie Uggams and Steve Bargonetti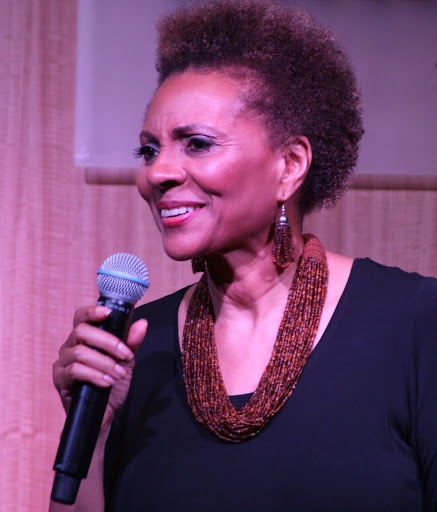 Leslie Uggams