Photos: LAST SMOKER IN AMERICA Cast Celebrates Tasti D-Lite Treat!
Tasti D-Lite has named a new flavor, SMOKIN' S'MORES, in honor of the raucous, irreverent, and unfiltered new Off-Broadway musical comedy The Last Smoker in America: Make it a habit every Friday during the month of August to indulge in a smokin'-hot frozen treat that will have you addicted and craving for more.
A healthy, delicious dessert treat lower in calories, sugar and carbs than many ice cream and yogurt desserts, Tasti D-Lite has been the rave of many since the '80's and continues to satisfy the need for a dessert made from natural ingredients without artificial flavors while maintaining a great taste. Tasti D-Lite is open seven days a week from 11am -12am. Visit www.tastidlite.com/timessquare for current promotions and flavors, or visit on Facebook: http://www.facebook.com/TastiTimesSquare, Twitter: http://twitter.com/tastitimessq and tell us what you think.
The new flavor is available at Tasti D-Lite Times Square - 1588 Broadway (between 47th & 48th Streets) on Fridays. August 19, 24 & 31.
The Last Smoker in America has book and lyrics by Tony Award® Nominee Bill Russell (Side Show) and music by Drama Desk Nominee Peter Melnick (Adrift in Macao), with direction by Tony Award® winning producer and director Andy Sandberg (Hair; Gore Vidal's The Best Man), choreography by Tony Award® nominee AC Ciulla (Footloose) and music supervision, arrangements and orchestrations by Fred Lassen (The Gershwin's Porgy & Bess). Now in performance upstairs at The Westside Theatre (407 West 43rd Street).
The four member cast features Drama Desk Nominee Farah Alvin (The Marvelous Wonderettes) as Pam, Natalie Venetia Belcon (Avenue Q) as Phyllis, John Bolton (A Christmas Story, "Gossip Girl") as Ernie, and Jake Boyd (MCC's Carrie) as Jimmy.
Photos Courtesy of O&M Co.


Andy Sandberg, Natalie Venetia Belcon, Tyler Jones, Jake Boyd, Ashanti J'Aria and John Walton West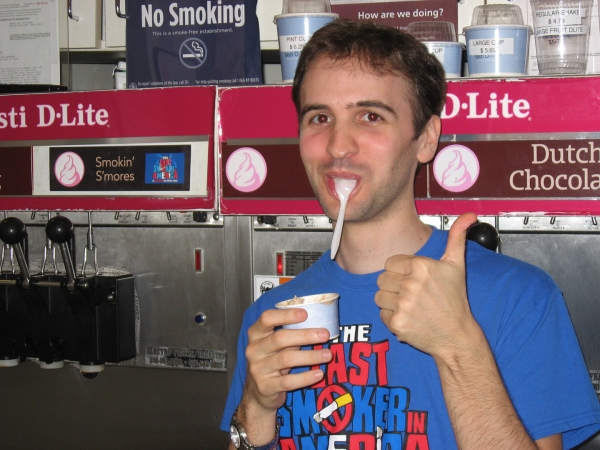 Andy Sandberg

John Walton

Tyler Jones

Jake Boyd


Ashanti J'Aria

Andy Sandberg, Jake Boyd, Tyler Jones, and John Walton West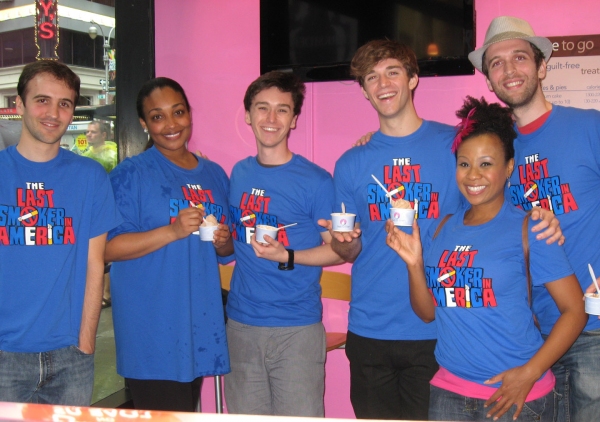 Andy Sandberg, Natalie Venetia Belcon, Tyler Jones, Jake Boyd, Ashanti J'Aria and John Walton West