Click Here for More Articles on HAIRSPRAY LIVE! on NBC
Photo Flash: Kristin Chenoweth Hosts HAIRSPRAY LIVE! Exhibit Preview at The Paley Center For Media
HAIRSPRAY LIVE! star Kristin Chenoweth, Executive Producer Craig Zadan and Robert Greenblatt, Chairman, NBC Entertainment hosted a press preview of You Can't Stop the Beat: The Art and Artistry of 'Hairspray Live!' on Friday evening, Apr. 21 at The Paley Center for Media in Los Angeles. Check out photos from the event below!
The exhibit takes visitors into the world of NBC and Universal Television's critically acclaimed hit musical "Hairspray Live!," featuring costume designer Mary Vogt's eye-popping costumes, actual set pieces and props from production designer Derek McLane, plus dynamic on-set photography, behind-the-scenes video segments and big-screen presentations of the musical hit.
The free exhibit is open Wed-Sun,12:00-5:00 p.m. from April 22 to May 21, 2017 at The Paley Center for Media in Los Angeles. "Hairspray Live!" will play on the big screen in the John H. Mitchell Theater every Sunday at 2:00 p.m. throughout the exhibit's run.
Photos by: Paul Drinkwater/NBC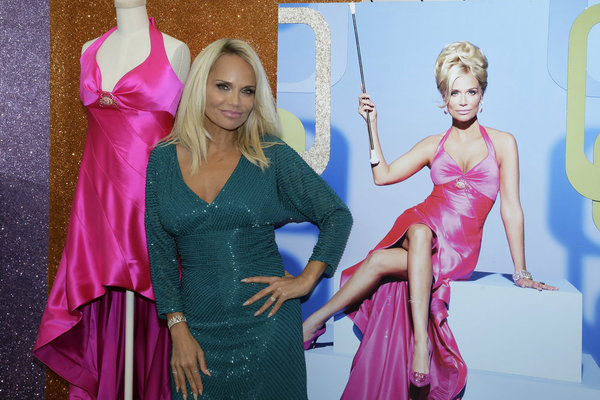 HAIRSPRAY LIVE! -- "Paley Center & Hairspray Live! Costume Exhibit Opening" -- Pictured:
Kristin Chenoweth
at the Paley Center For Media in
Beverly Hills
, April 21, 2017 -- (Photo by: Paul Drinkwater/NBC)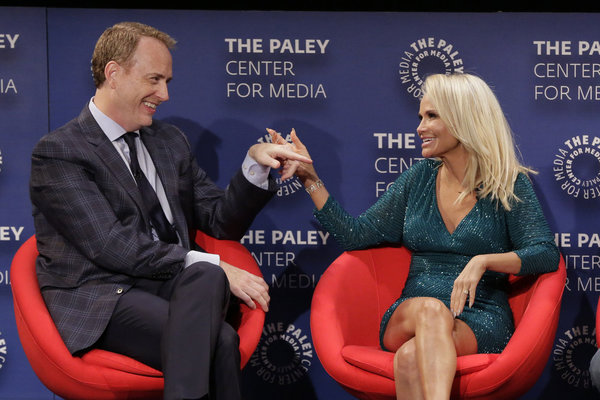 HAIRSPRAY LIVE! -- "Paley Center & Hairspray Live! Costume Exhibit Opening" -- Pictured: (l-r)
Robert Green
blatt, Chairman,
NBC
Entertainment;
Kristin Chenoweth
at the Paley Center For Media in
Beverly Hills
, April 21, 2017 -- (Photo by: Paul Drinkwater/NBC)
HAIRSPRAY LIVE! -- "Paley Center & Hairspray Live! Costume Exhibit Opening" -- Pictured: (l-r)
Robert Green
blatt, Chairman,
NBC
Entertainment;
Kristin Chenoweth
,
Craig Zadan
, Executive Producer;
Michael Schneider
, Moderator, indieWIRE; at the Paley Center For Media in
Beverly Hills
, April 21, 2017 -- (Photo by: Paul Drinkwater/NBC)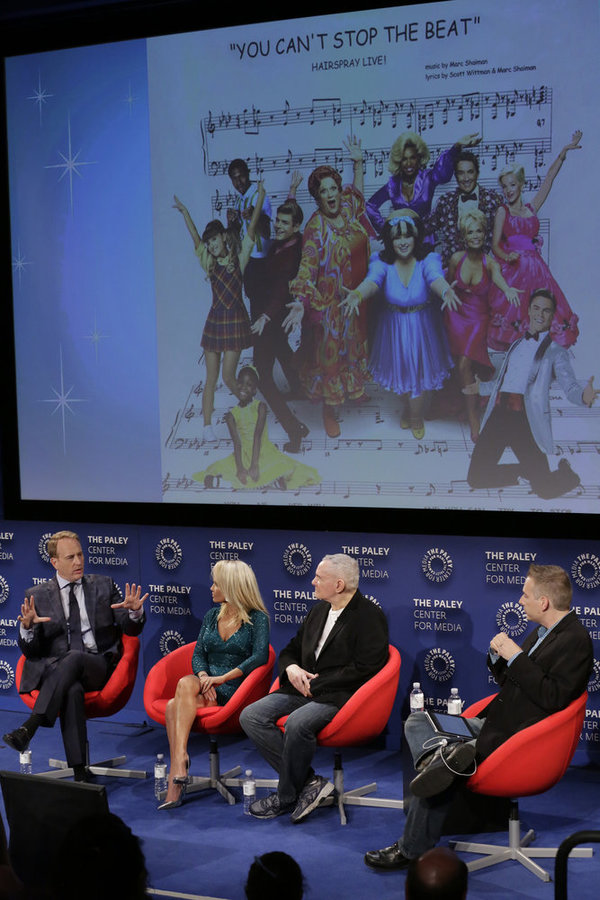 HAIRSPRAY LIVE! -- "Paley Center & Hairspray Live! Costume Exhibit Opening" -- Pictured: (l-r)
Robert Green
blatt, Chairman,
NBC
Entertainment;
Kristin Chenoweth
,
Craig Zadan
, Executive Producer;
Michael Schneider
, Moderator, indieWIRE; at the Paley Center For Media in
Beverly Hills
, April 21, 2017 -- (Photo by: Paul Drinkwater/NBC)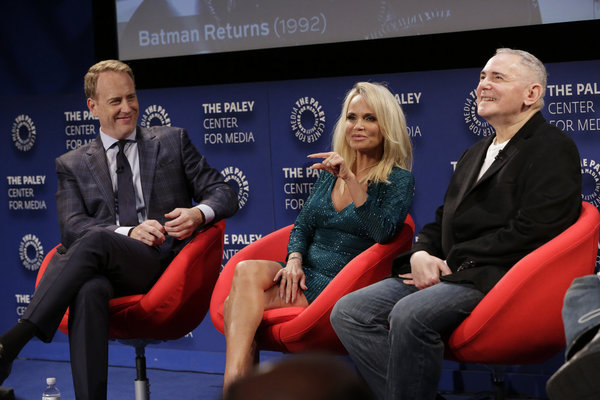 HAIRSPRAY LIVE! -- "Paley Center & Hairspray Live! Costume Exhibit Opening" -- Pictured: (l-r)
Robert Green
blatt, Chairman,
NBC
Entertainment;
Kristin Chenoweth
,
Craig Zadan
, Executive Producer; at the Paley Center For Media in
Beverly Hills
, April 21, 2017 -- (Photo by: Paul Drinkwater/NBC)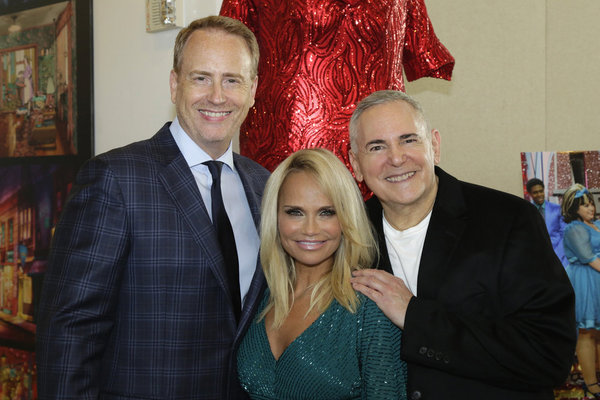 HAIRSPRAY LIVE! -- "Paley Center & Hairspray Live! Costume Exhibit Opening" -- Pictured: (l-r)
Robert Green
blatt, Chairman,
NBC
Entertainment;
Kristin Chenoweth
,
Craig Zadan
, Executive Producer; at the Hairspray Live! Costume Exhibit in
Beverly Hills
, April 21, 2017 -- (Photo by: Paul Drinkwater/NBC)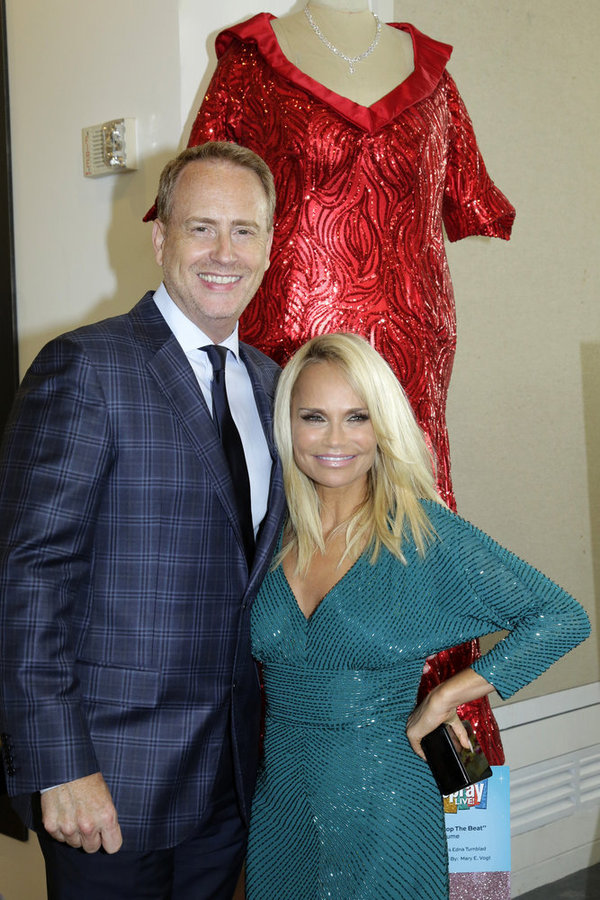 HAIRSPRAY LIVE! -- "Paley Center & Hairspray Live! Costume Exhibit Opening" -- Pictured: (l-r)
Robert Green
blatt, Chairman,
NBC
Entertainment;
Kristin Chenoweth
at the Hairspray Live! Costume Exhibit in
Beverly Hills
, April 21, 2017 -- (Photo by: Paul Drinkwater/NBC)
HAIRSPRAY LIVE! -- "Paley Center & Hairspray Live! Costume Exhibit Opening" -- Pictured: (l-r)
Robert Green
blatt, Chairman,
NBC
Entertainment;
Kristin Chenoweth
at the Hairspray Live! Costume Exhibit in
Beverly Hills
, April 21, 2017 -- (Photo by: Paul Drinkwater/NBC)
Related Articles