Photo Flash: Kanye West Visits The King Tut Exhibit
Kanye West visited the King Tut exhibition in New York City. Here he is pictured with the golden coffin of King Tut's great-grandmother Tjuya, Kanye stopped in to view "Tutankhamun and the Golden Age of the Pharaohs," which runs at Discovery Times Square Exposition until January (www.kingtutnyc.com).
On view at the Discovery Times Square Exposition (DTSX) through January 2, 2011, the exhibition includes 50 exquisite relics found in King Tut's tomb, with 80 more from the tombs of family members and other royals of his day. In addition to the artifacts, which will give kids a sense of what daily life was like in Tut's time, the exhibition features an exact replica of Tut's mummy and forensic information which has helped shape the latest theories on how the Boy King lived and died.
Photo credit: Jennifer Taylor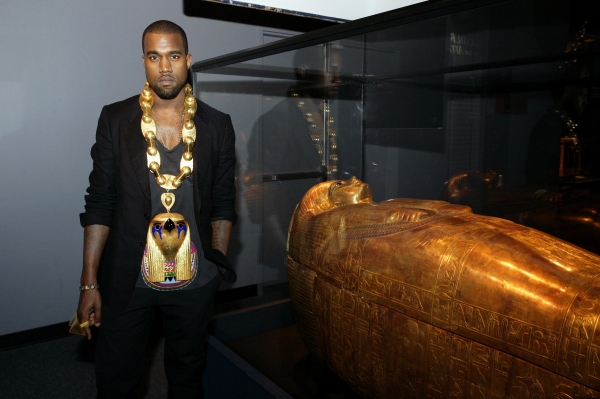 Kanye West