Photo Flash: Inside John Travolta's West End Stage Conversation!
Global movie icon John Travolta, one of Hollywood's biggest and best-loved stars, just got up close and personal on stage in London's West End in A Conversation with John Travolta. Travolta, who was first catapulted to international stardom in the blockbuster Saturday Night Fever, which launched the disco phenomenon in the 1970s, treated the audience to an intimate evening of anecdotes about his illustrious career, private insights from his life as one of the world's most admired screen idols as well as taking part in a special question and answer session with audience members. The on stage interview was conducted by film critic, Barry Norman. Check out photos from the special event below! In a career spanning four decades, Mr Travolta has been in many of Hollwood's biggest box office successes, from the global smash-hit musical Grease alongside Olivia Newton-John to the Look Who's Talking franchise. He has been honoured twice with Best Actor Oscar nominations, the latest for his riveting portrayal of a philosophical hit-man in Quentin Tarantino's Pulp Fiction. He also received BAFTA and Golden Globe nominations for this highly acclaimed role and was named Best Actor by the Los Angeles Film Critics Association, among other distinguished awards. He earned his first Oscar and Golden Globe nominations for his role as Tony Manero in Saturday Night Fever. His additional film credits include Brian DePalma thrillers Carrie and Blowout, as well as Nora Ephron's comic hit Michael. Travolta starred in Phenomenon and took an equally distinctive turn as an action star in John Woo's top-grossing Broken Arrow. He also starred in the classic Face/Off opposite Nicolas Cage. Travolta garnered further praise as a Mafioso-turned-movie producer in The Comedy sensation Get Shorty, wining the Golden Globe Award for Best Actor in a Motion Picture, Musical or Comedy. In 1998, Travolta was honoured by the British Academy of Film and Television Arts with the Britanna Award: and in that same year he received the Lifetime Achievement Award at the Chicago Film Festival. In 2008, he received his fourth Golden Globe nomination for his role as Edna Turnblad in the big-screen, box-office hit Hairspray. As a result of this performance, the Chicago Film Critics and the Santa Barbara Film Festival decided to recognise Travolta with a Lifetime Achievement Award for his role. He will next star in the action movie Killing Season with Robert De Niro and The Forger, co-starring Christopher Plummer.
Photo Credit: WENN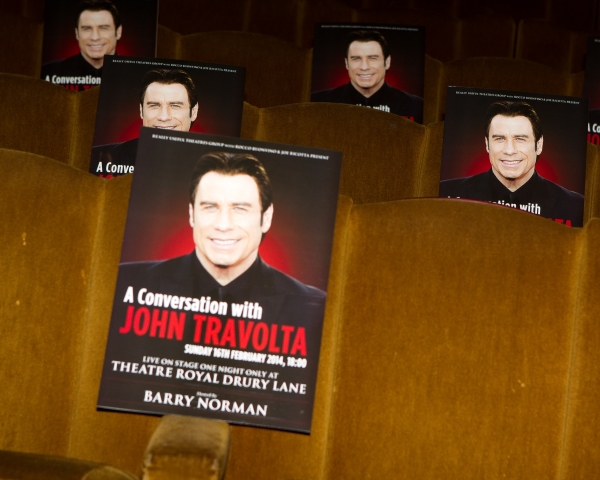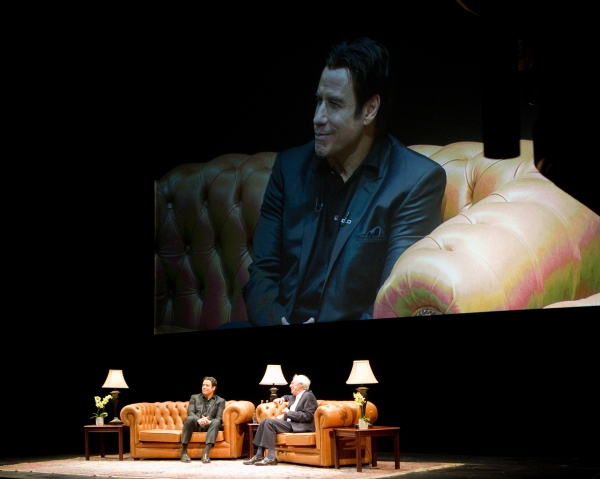 John Travolta and Barry Norman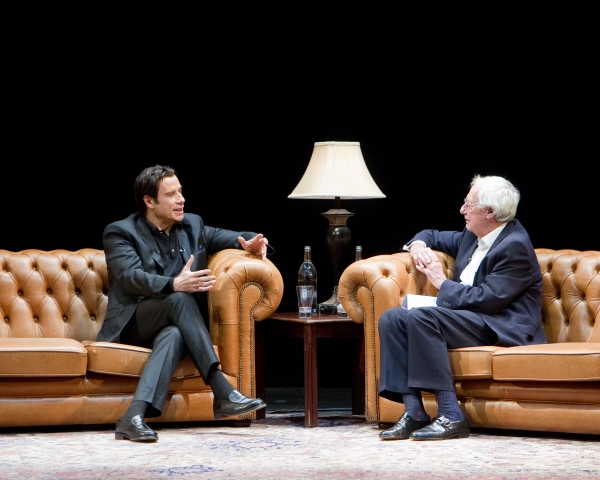 John Travolta and Barry Norman

John Travolta shows some off his classic dance moves to members of the audience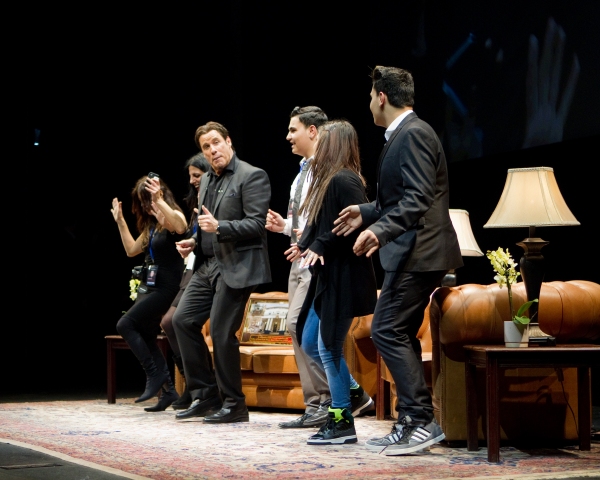 John Travolta shows some off his classic dance moves to members of the audience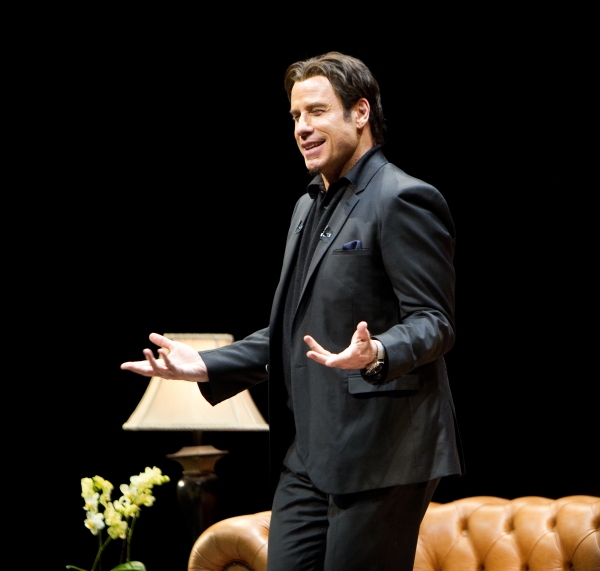 John Travolta

John Travolta

John Travolta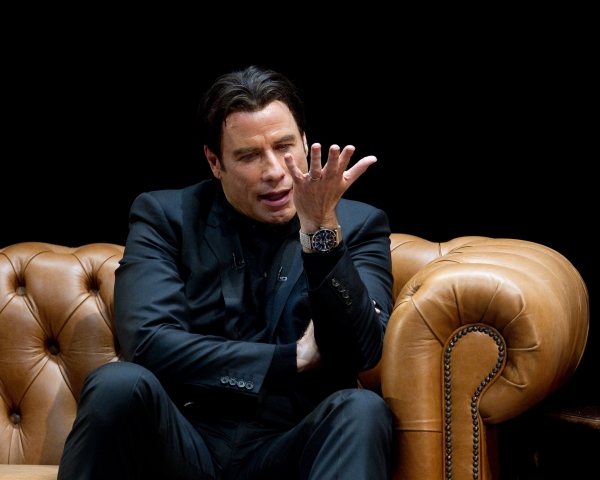 John Travolta

Related Articles
More Hot Stories For You
VIDEO: On This Day, July 9- Lin-Manuel Miranda, Phillipa Soo, Ariana DeBose, and Leslie Odom, Jr. Say Goodbye to HAMILTON
On this day in 2016, original Hamilton cast members, Leslie Odom Jr., Phillipa Soo, and Ariana DeBose along with the musical's star and composer, Lin-...

Broadway League Approves 15-Second COVID-19 Test For Actors and Crew; League President 'Cautiously Optimistic' About Early 2021 Return
Broadway League President Charlotte St. Martin told the New York Post that for the first time, she feels 'cautiously optimistic' about Broadway being ...

BROADWAY AT HOME on PBS Continues With GREAT PERFORMANCES: SHE LOVES ME & More
Beginning July 24, GREAT PERFORMANCES will continue to keep the performing arts alive with Broadway at Home, broadcasting a theatrical favorite every ...

Actors' Equity Files Grievance Against Walt Disney World for Retaliating Over Request for Testing at Disney World
With days until Walt Disney World's scheduled reopening, Actors' Equity Association has filed a grievance against Disney for retaliating against membe...

QUIZ: Spend a Day at North Shore High and We'll Tell You Which Mean Girls' Plastic You're Most Like!
Are you a Cady, Regina, Karen, or Gretchen? Take our quiz to find out which of the North Shore plastics are you!...

Will Broadway Be Back in Early 2021? Charlotte St. Martin is 'Cautiously Optimistic'
As the Broadway League continues to work with city and state officials as well as leaders in science, technology, and medicine to formulate the best p...