Photo Flash: INDECENT's Paula Vogel Talks Career with Linda Winer for LPTW
O
n Monday, the League of Professional Theatre Women (LPTW), a not-for-profit organization committed to promoting visibility and increasing opportunities for women in the professional theatre, welcomed Tony Award nominated and Pulitzer Prize-winning playwright Paula Vogel, who received this year's Lifetime Achievement Obie Award and whose critically-acclaimed Indecent is nominated for a 2017 Tony Award for Best New Play. Vogel discussed her extensive body of work in theatre, film and TV, with Drama Critic Linda Winer. BroadwayWorld has photos from the event below!
The event took place in the Bruno Walter Auditorium of the New York Public Library for the Performing Arts. LPTW's ongoing Oral History Project chronicles and documents the contributions of significant theatre women in many fields. The interviews are videotaped and preserved for posterity in the Theatre on Film and Tape Archive at the New York Public Library for the Performing Arts at Lincoln Center.
Paula Vogel's most recent project is INDECENT, a play commissioned by Oregon Shakespeare Festival's American Revolutions and Yale Repertory Theatre. In close collaboration with director Rebecca Taichman, and co-produced by La Jolla Playhouse, INDECENT was developed at the Sundance Theatre Lab in 2013. It has been produced at Yale Repertory Theatre and La Jolla Playhouse in Fall 2015. It was produced at the Vineyard Theatre in May 2016 and is currently running on Broadway at the Cort Theatre.
DON JUAN COMES HOME FROM IRAQ, her previous play, was written for the Wilma Company in Philadelphia. With director Blanka Zizka and company members, Paula Vogel conducted interviews with veterans of the Iraq/Afghanistan wars, and received funding from the Pew Charitable Trust and Independence Foundation to conduct a year long workshop with veterans in Philadelphia.
Her play HOW I LEARNED TO DRIVE received the 1998 Pulitzer Prize for Drama, the Lortel Prize, Drama Desk,Outer Critics and New York Drama Critics Award for Best play, as well as winning her second OBIE. Most recently it was produced in Mandarin in Beijing. Other plays include the LONG CHRISTMAS RIDE HOME, THE MINEOLA TWINS, THE BALTIMORE WALTZ, HOT'N'THROBBING, DESDEMONA, AND BABY MAKES SEVEN, THE OLDEST PROFESSION and A CIVIL WAR CHRISTMAS. In 2004-5 she was playwright in residence at The Signature Theatre. Theatre Communications Group has published four books of her work.
In addition, Paula Vogel continues her "bootcamps," playwriting intensives, with community organizations, theatre companies, subscribers and writers across the globe. Her most recent teaching was at Sewanee, Shanghai Theatre Academy and Nanjing University; her upcoming teaching includes University of Texas in Austin, the Playwrights Center in Minneapolis and workshops for neighborhood residents near The Vineyard Theatre in New York.
Most recent awards include the American Theatre Hall of Fame, Dramatists Guild Lifetime Achievement Award, the Lily's, the William Inge and the 2015 Thornton Wilder. She is honored to have 3 awards dedicated to emerging playwrights in her name: The American College Theatre Festival, the Paula Vogel Award given annually by the Vineyard Theatre, and the recent Paula Vogel mentor's award by Young Playwrights of Philadelphia.
From 1984 to 2008, Paula Vogel founded and ran the playwriting program at Brown University; during that time she started a theatre workshop for women in Maximum Security at the Adults Correction Institute in Cranston, Rhode Island. It continues to this day, sponsored by the Pembroke Center for Women at Brown University. From 2008-2012 she was the O'Neill Chair at Yale School of Drama.
She now writes and lives in Wellfleet, Massachusetts.
Linda Winer was chief theater critic of Newsday from 1987-2017. She has taught critical writing at Columbia University's School of the Arts since 1992 and hosted the "Women in Theatre" series on CUNY-TV from 2002 through 2007. She was chief theater and dance critic of the Chicago Tribune from 1969-1980, a critic for the New York Daily News from 1980-1982 and USA Today from 1982-1987. Her criticism has won two first prizes from the American Society of Features Editors, two New York Newswomen's Club Front Page Awards, the New York Newspaper Guild's Page One Award. She teaches frequently at the Eugene O'Neill Center, has judged the Pulitzer Prize for drama nine times, five times as panel chair. She received the Distinguished Alumna Award from Northeastern Illinois University in 2013.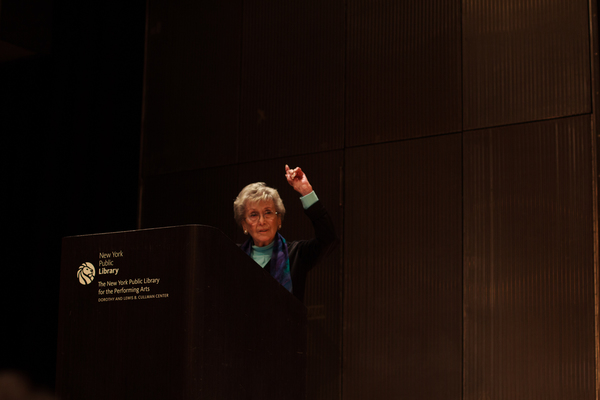 Betty Corwin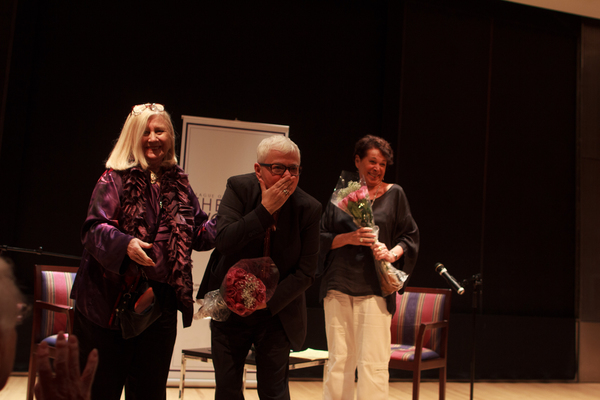 Pat,
Linda Winer
and
Paula Vogel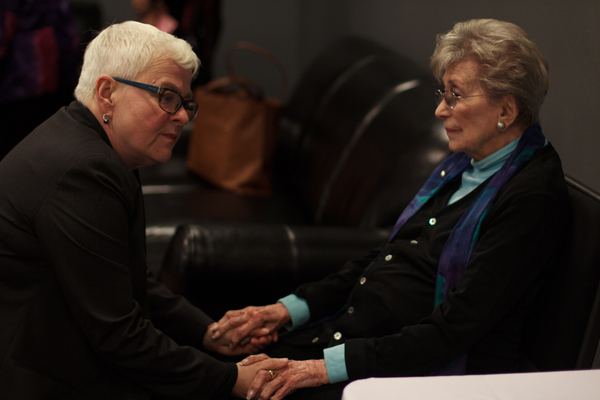 Betty Corwin
and
Paula Vogel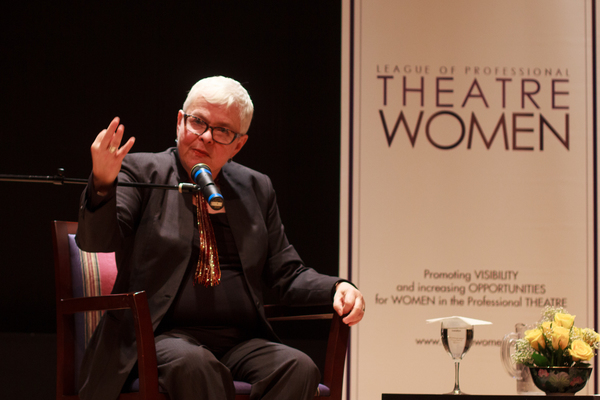 Paula Vogel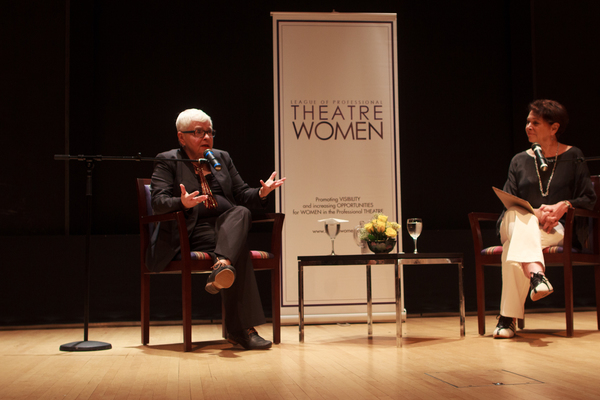 Paula Vogel
and
Linda Winer
Lisa Rothe
and
Carmel Owen
, LPTW Co-Presidents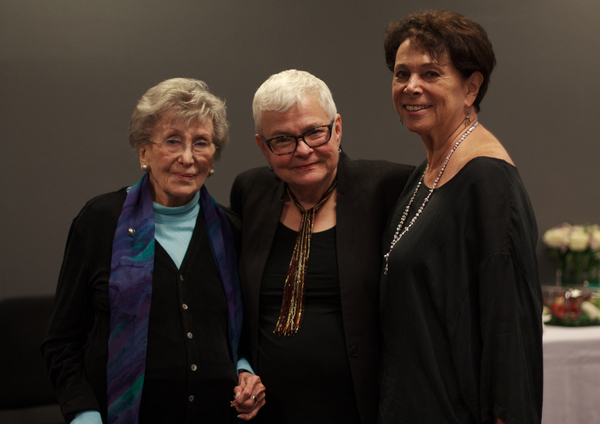 Betty Corwin
,
Paula Vogel
and
Linda Winer