Click Here for More Articles on GREASE LIVE
Photo Flash: Go Back to High School! Check Out All-New GREASE: LIVE Pics Featuring Iconic Numbers!
Freddy My Love, Beauty School Dropout - what's your favorite song from GREASE? Today FOX released a slew of all-new GREASE: LIVE dress rehearsal photos featuring the some of the show's most iconic numbers. GREASE: LIVE airs Sunday, Jan. 31, 2016 7:00-10:00 PM ET live/PT tape-delayed on FOX! Get a first look below and prepare to be wow-ed from the Production Design by Drama Desk Award winner David Korins and Costume Design by Tony Award winner William Ivey Long!
GREASE: LIVE will reintroduce and reimagine some of the show's most memorable moments, great music and timeless love story to an entirely new generation. In this live television adaptation of the musical classic, the beginning of senior year means the end of Danny and Sandy's summer romance - until Sandy unexpectedly transfers to Danny's high school. With their friends pulling them in different directions, it's up to Danny and Sandy to stay hopelessly devoted as they make their way from Rydell High to a new frontier.
The live event stars Julianne Hough ("Safe Haven," "Rock of Ages") as the angelic "Sandy" - Rydell High's most talked-about newcomer - and Aaron Tveit ("Graceland," "Les Miserables") as bad boy "Danny Zuko." Also tapped to star are Vanessa Hudgens (Broadway's "Gigi," "Spring Breakers") as iconic bad girl "Rizzo"; Keke Palmer (SCREAM QUEENS, "Masters of Sex") as sassy Pink Lady "Marty Maraschino"; Carlos PenaVega ("Big Time Rush") as "Kenickie," Danny's tough-guy sidekick; multi-Platinum Grammy® Award-nominated singer and songwriter Carly Rae Jepsen as Pink Lady and beauty school dropout "Frenchy"; Kether Donohue ("You're The Worst") as Pink Lady "Jan"; David Del Rio ("Spare Parts," "The Troop") as T-Bird "Putzie; Jordan Fisher as "Doody"; and Andrew Call as "Sonny."
Photo credit: Kevin Estrada/FOX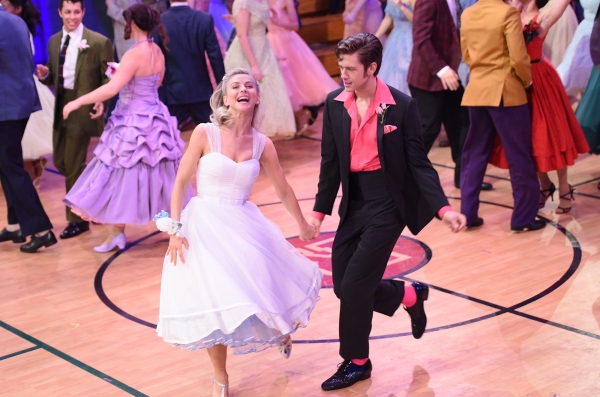 Julianne Hough and Aaron Tveit rehearse for GREASE: LIVE

Boyz II Men rehearse for GREASE: LIVE

Carlos PenaVega rehearses for GREASE: LIVE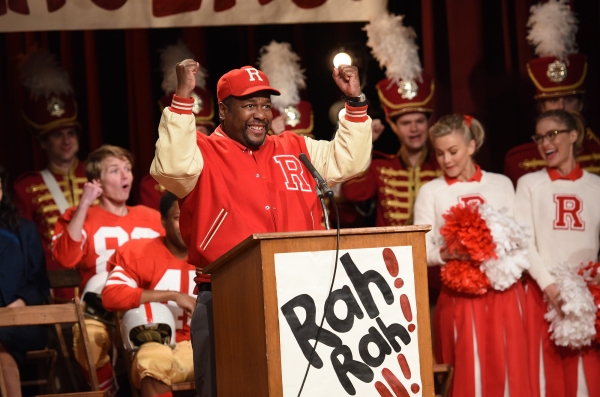 Wendell Pierce rehearses for GREASE: LIVE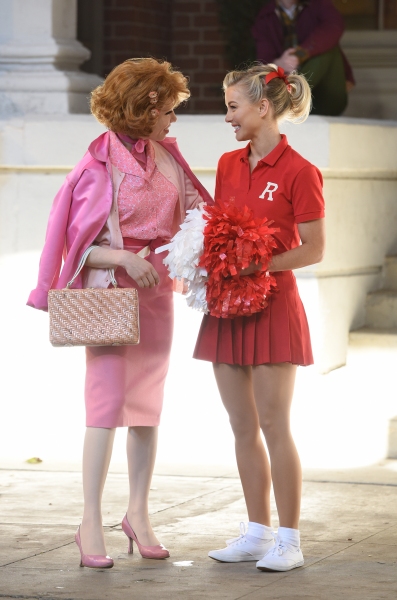 Carly Rae Jepsen and Julianne Hough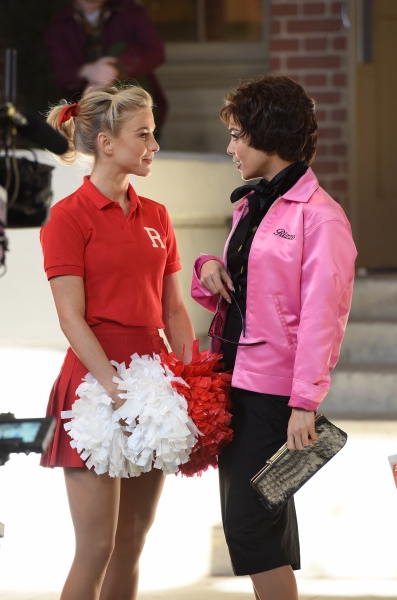 Julianne Hough and Vanessa Hudgens rehearse for GREASE: LIVE

Julianne Hough and cast rehearse for GREASE: LIVE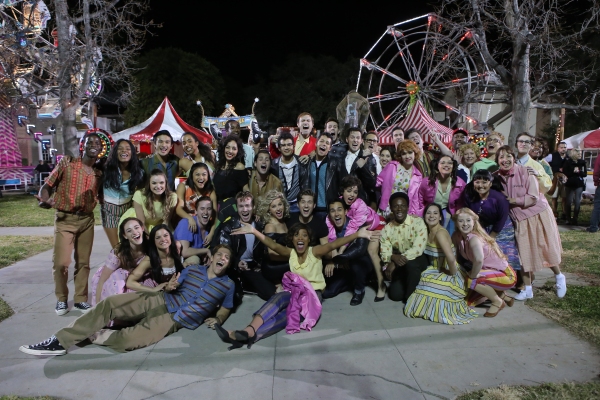 The GREASE: LIVE cast after a rehearsal for GREASE: LIVE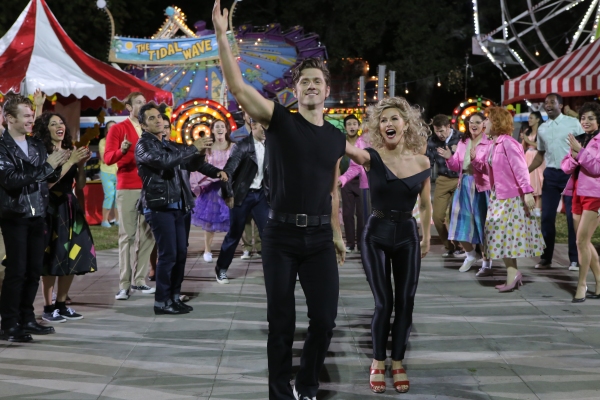 Aaron Tveit and Julianne Hough rehearse for GREASE: LIVE

Sam Clark and Yvette Gonzalez-Nacer rehearse for GREASE: LIVE a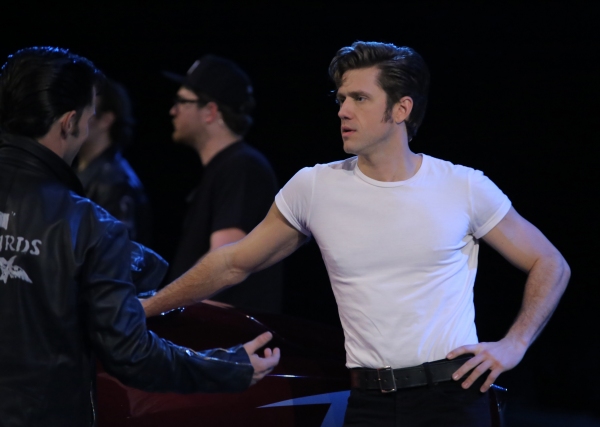 Aaron Tveit rehearses for GREASE: LIVE

Jordan Fisher, Aaron Tveit and David Del Rio rehearse for GREASE: LIVE

Keke Palmer, Kether Donohue, Yvette Gonzalez-Nacer and Carly Rae Jepsen rehearse for GREASE: LIVE

Kether Donohue, Carly Rae Jepsen, Vanessa Hudgens and Keke Palmer rehearse for GREASE: LIVE

Julianne Hough and Aaron Tveit rehearse for GREASE: LIVE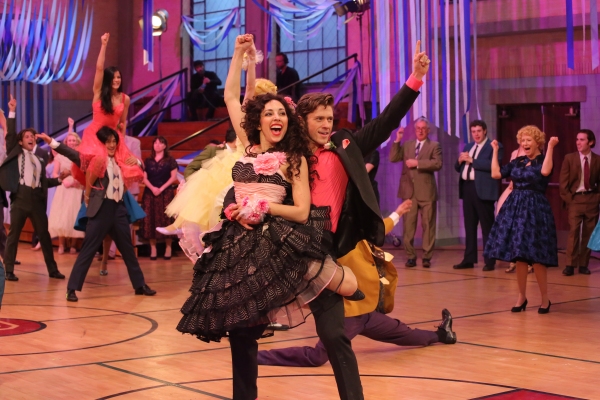 Yvette Gonzalez-Nacer and Aaron Tveit rehearse for GREASE: LIVE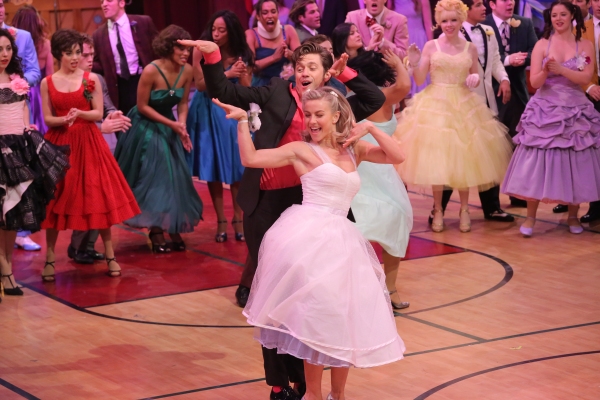 Aaron Tveit and Julianne Hough rehearse for GREASE: LIVE

Aaron Tveit and Julianne Hough rehearse for GREASE: LIVE

Barry Pearl, Joe Jonas, Ana Gasteyer and Wendell Pierce rehearse for GREASE: LIVE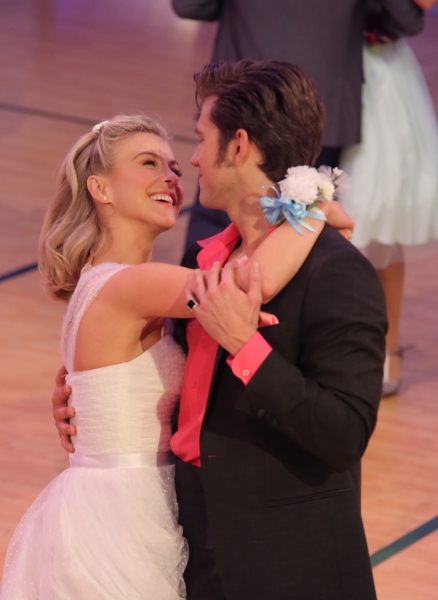 Julianne Hough and Aaron Tveit rehearse for GREASE: LIVE

Juliane Hough rehearses for GREASE: LIVE

Cole Whittle and Joe Jonas of DNCE rehearse for GREASE: LIVE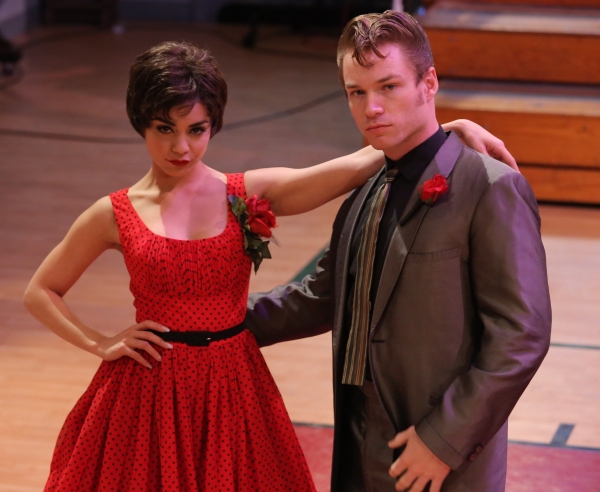 Vanessa Hudgens and Sam Clark rehearse for GREASE: LIVE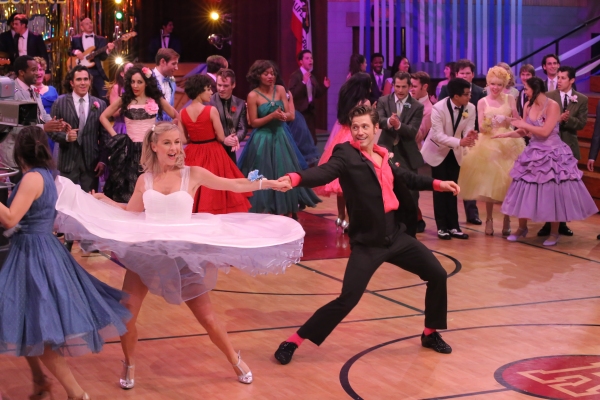 Julianne Hough and Aaron Tveit rehearse for GREASE: LIVE

Boyz II Men and Cast rehearse for GREASE: LIVE

Boyz II Men and Cast rehearse for GREASE: LIVE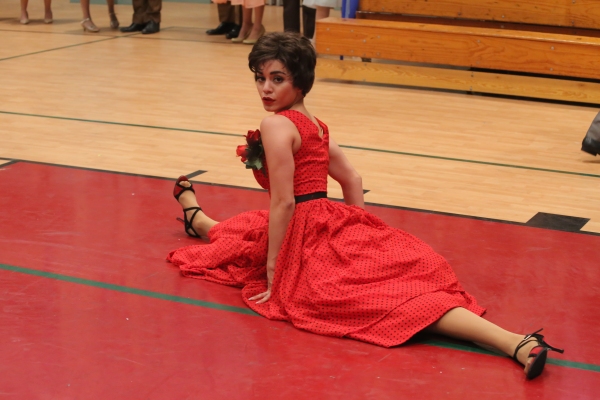 Vanessa Hudgens rehearses for GREASE: LIVE

Mario Lopez rehearses for GREASE: LIVE

Carly Rae Jepsen rehearses for GREASE: LIVE

Vanessa Hudgens and Carlos PenaVega rehearse for GREASE: LIVE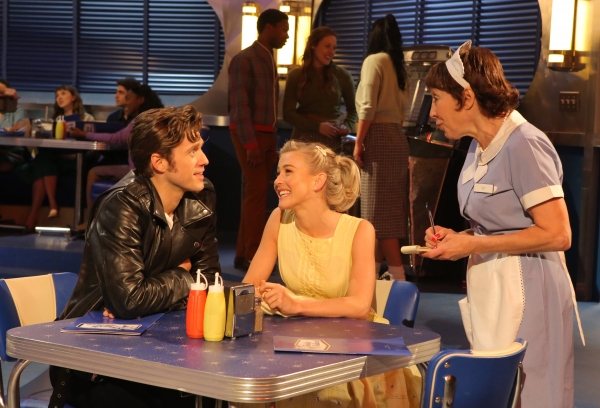 Aaron Tveit, Julianne Hough and Didi Conn rehearse for GREASE: LIVE

Aaron Tveit and Julianne Hough rehearse for GREASE: LIVE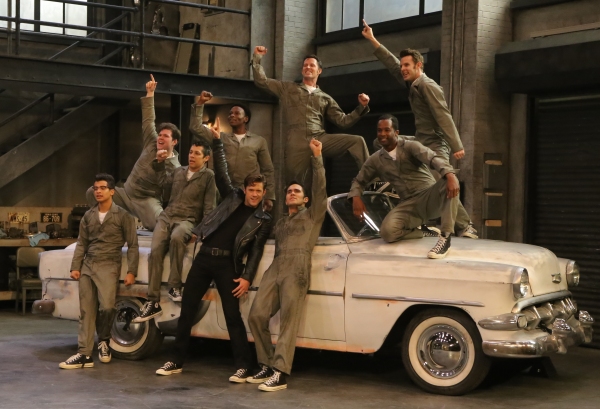 Aaron Tveit and Cast rehearse for GREASE: LIVE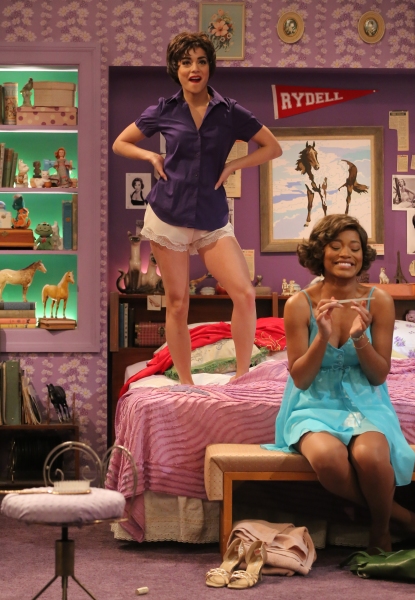 Vanessa Hudgens and Keke Palmer rehearse for GREASE: LIVE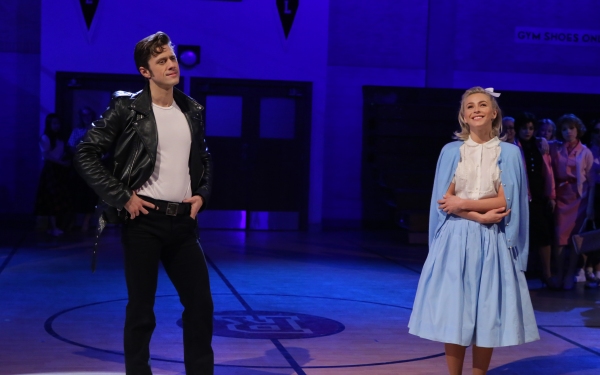 Aaron Tveit and Julianne Hough rehearse for GREASE: LIVE

Carly Rae Jepsen and Julianne Hough rehearse for GREASE: LIVE

Carly Rae Jepsen, Vanessa Hudgens, Kether Donohue and Keke Palmer rehearse for GREASE: LIVE

Andrew Call and Ana Gasteyer rehearse for GREASE: LIVE

David Del Rio, Jordan Fisher, Aaron Tveit and Carlos PenaVega rehearse for GREASE: LIVE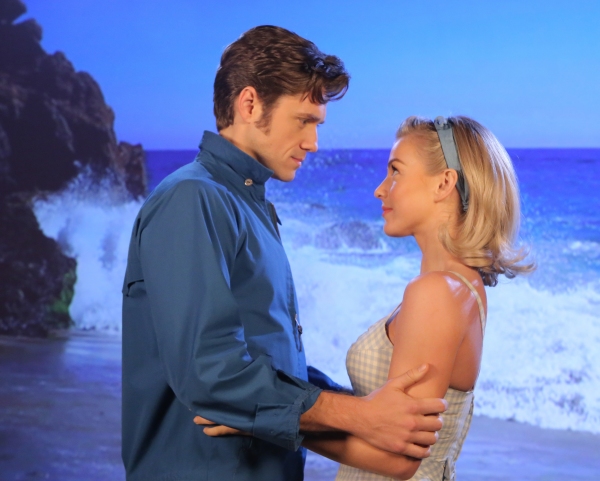 Aaron Tveit and Julianne Hough rehearse for GREASE: LIVE