Photo Flash: First Look at Yolo! and Great Griffin's ANIMALS OUT OF PAPER Revival
Yolo! Productions and The Great Griffon present a rare revival of Animals Out of Paper, by Rajiv Joseph (2010 Pulitzer Prize Finalist - Bengal Tiger at the Baghdad Zoo), directed by Merri Milwe, at McAlphin Hall at West Park Presbyterian Church. Starring David Beck, Nairoby Otero, and Maneesh Sasikumar, this limited Off-Broadway engagement, currently in previews, will open February 12th. Performances continue through February 28th only. BroadwayWorld has a first look at the cast in action below!
When a world-renowned origami artist opens her studio to a teenage prodigy and his schoolteacher, she discovers that life and love can't be arranged neatly in this drama about finding the perfect fold.
Animals Out of Paper will have scenic design by Ran Xia, costume design by Viktor Luna and lighting design by Claudia Toth. This production of Animals Out of Paper features designs by established origami artists Robert Lang, Michael LaFosse, John Szinger, Chris Y. Itoh, Roman Diaz, and Paul Frasco. All origami pieces have been specially constructed for this production. Talo Kawasaki (Origami Consultant) is the co-designer for the annual Origami Holiday Tree exhibit at the American Museum of Natural History and is an influential artist and educator in the New York origami scene.
Performances, which take place at the McAlpin Hall at the West Park Church (165 West 86th Street at Amsterdam Avenue), will beThursday through Saturday evenings at 8pm, Sundays at 5pm. Tickets, which are only $18 for all performances, may be purchased online at SmartTix.com or by phone at 212-868-4444. You can follow Animals Out Of Paper at Facebook.com/AnimalsOut or Twitter.com/AnimalsOut.
Photo Credit: Shira Friedman

David Beck and Nairoby Otero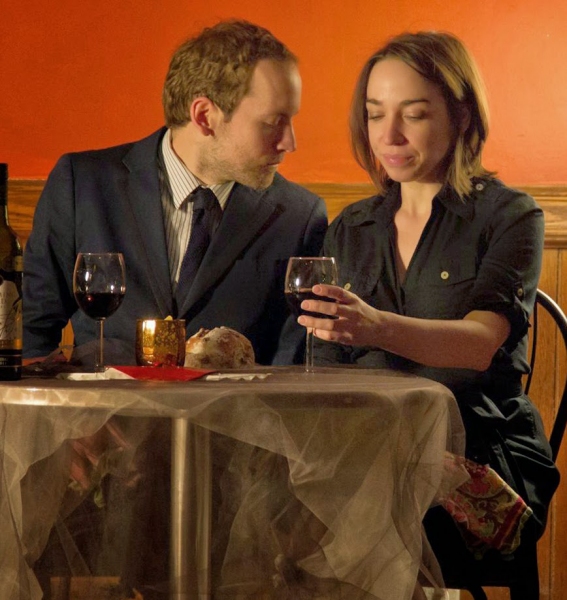 David Beck and Nairoby Otero

Nairoby Otero and David Beck

Maneesh Sasikumar, Nairoby Otero and David Beck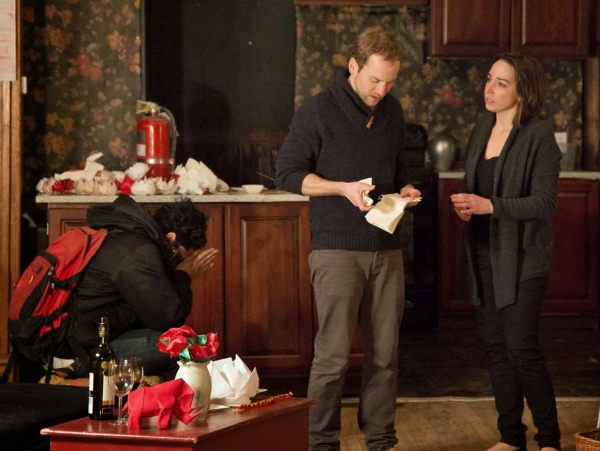 Maneesh Sasikumar, David Beck and Nairoby Otero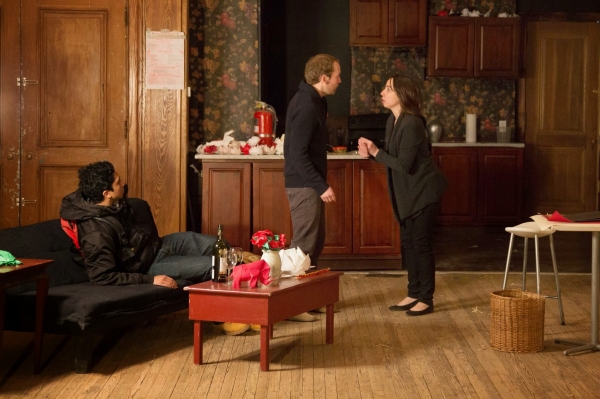 Maneesh Sasikumar, David Beck and Nairoby Otero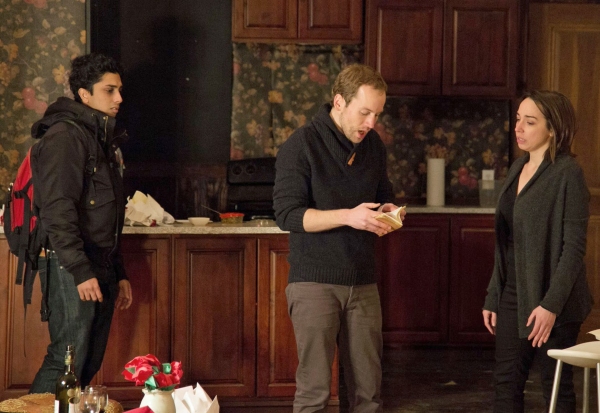 Maneesh Sasikumar, David Beck and Nairoby Otero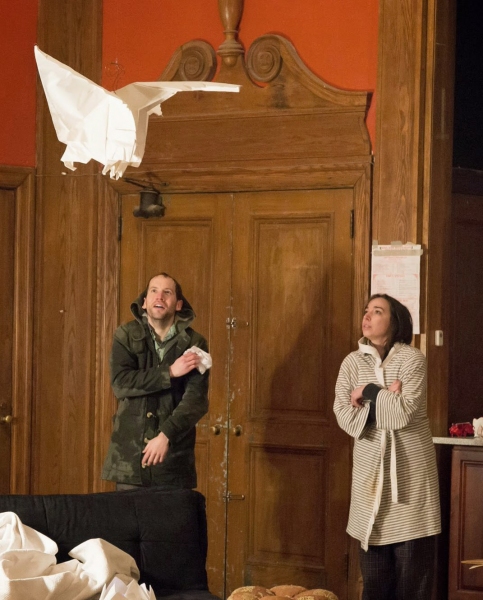 David Beck and Nairoby Otero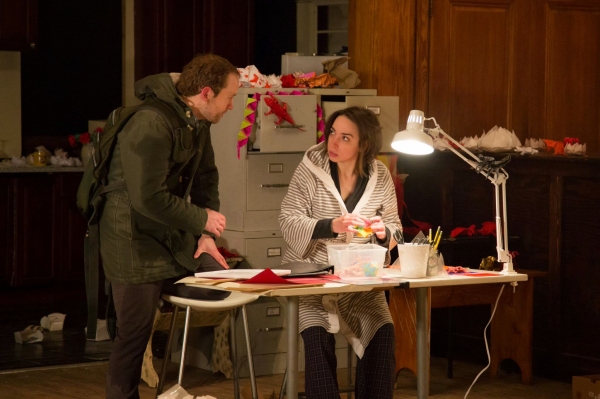 David Beck and Nairoby Otero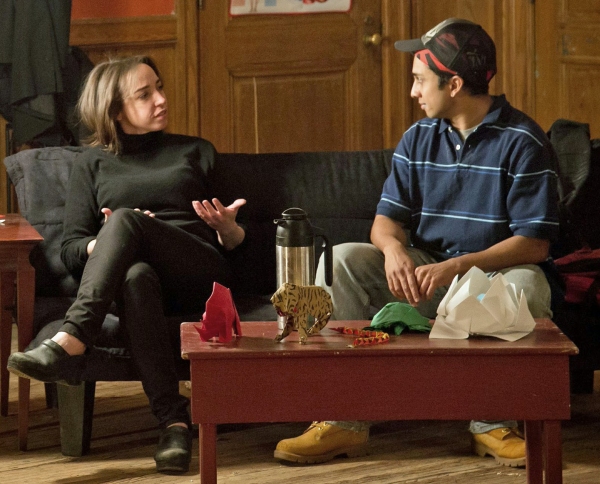 Nairoby Otero and Maneesh Sasikumar

Maneesh Sasikumar and Nairoby Otero