Photo Flash: First Look at Alice Ripley, Kendra Kassebaum, Keaton Whittaker and More in Balagan/STG's CARRIE
Tony Award-winning Broadway actress Alice Ripley (Next to Normal) leads the cast of CARRIE the musical, now playing through October 26, 2013, at the historic Moore Theatre, also featuring fellow Broadway alumni Kendra Kassebaum (Wicked) and Keaton Whittaker (A Little Night Music), and directed by Broadway alum Louis Hobson (Next to Normal). Check out a first look at the production shots below!
The cast also features several of Seattle's most talented young actors, including Tessa Archer, Kody Bringman, and Frederick Hagreen, with music direction by R.J. Tancioco and choreography by Daniel Cruz. CARRIE is a co-production of Balagan Theatre and Seattle Theatre Group.
Based on Stephen King's bestselling debut novel, CARRIE tells the gripping tale of an outcast girl bullied at school by the popular crowd, and at home by her loving yet cruelly over-protective mother. When Carrie discovers she can move things with her mind, she begins to exert her own power; and when a cruel prank at the prom pushes Carrie over The Edge, she harnesses that power to exact a ruinous revenge.
Photo Credit: Jeff Carpenter


Alice Ripley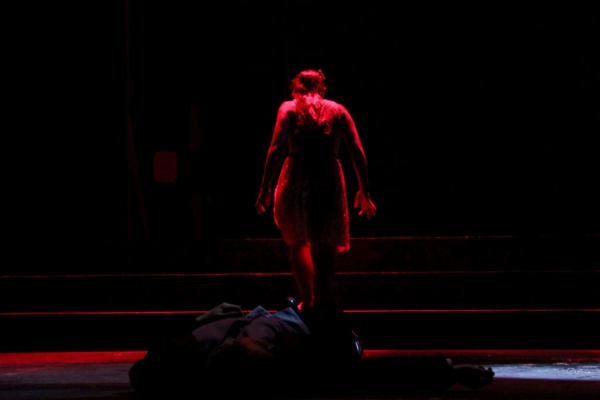 Keaton Whittaker

The Cast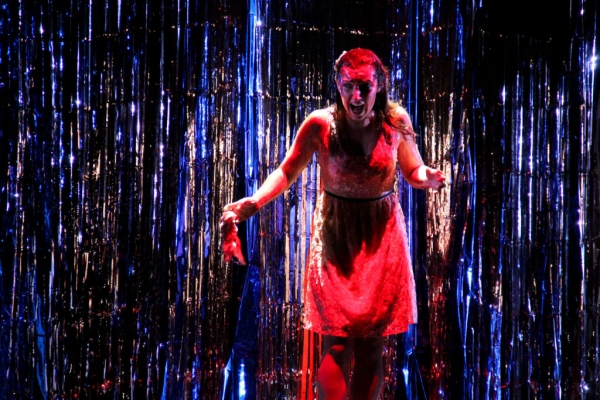 Keaton Whittaker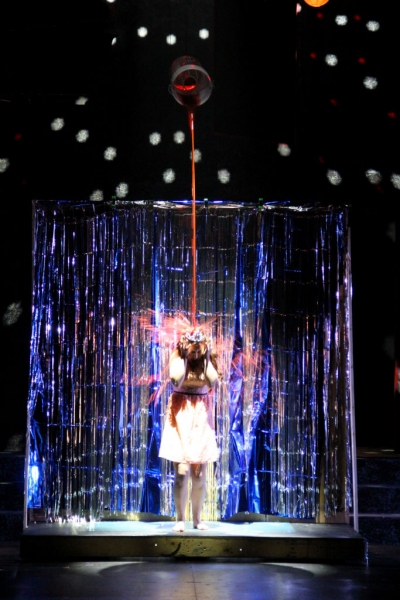 Keaton Whittaker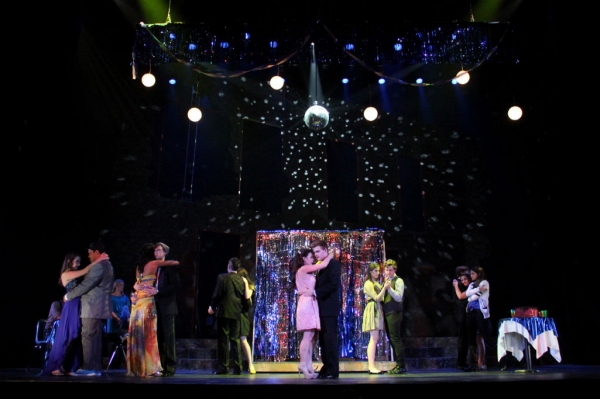 The Cast

Keaton Whittaker

Andrew Brewer and Tessa Archer

The Cast

Keaton Whittaker and Kendra Kassebaum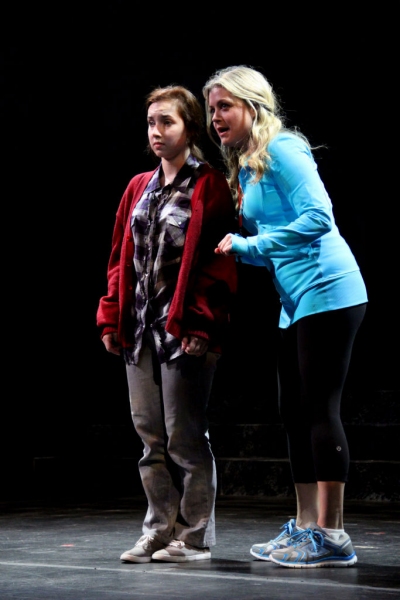 Keaton Whittaker and Kendra Kassebaum

Keaton Whittaker, Alice Ripley, Larrisa Schmitz, Kody Bringman and Tommy Ross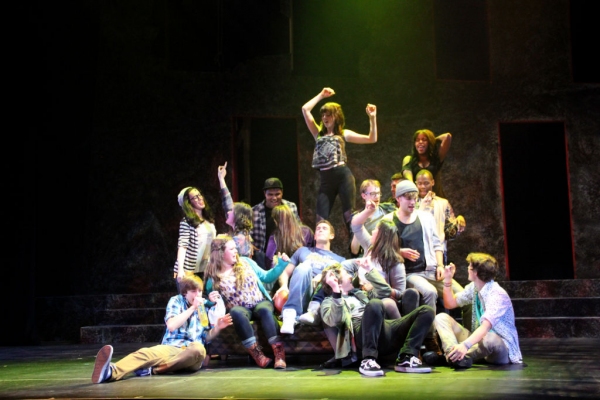 The Cast

Alice Ripley

Keaton Whittaker, Alice Ripley

The Cast

The Cast

Related Articles
More Hot Stories For You
Patti LuPone Wants to Narrate Mary Trump's New Book For Randy Rainbow to Lip-Sync
Could we be getting a new Randy Rainbow/Patti LuPone collaboration? We sure hope so!...

QUIZ: Attend the Winter's Ball to Find Out Which Hamilton Star Will Be Your Date!
We're going back to 1780 for A Winter's Ball (you know, where the Schuyler Sisters are the envy of all?) for our latest Hamilton quiz!...

VIDEO: On This Day, July 9- Lin-Manuel Miranda, Phillipa Soo, Ariana DeBose, and Leslie Odom, Jr. Say Goodbye to HAMILTON
On this day in 2016, original Hamilton cast members, Leslie Odom Jr., Phillipa Soo, and Ariana DeBose along with the musical's star and composer, Lin-...

VIDEO: Listen to Act 1 of HAMILTON, Acted Out by The Muppets
Voice actor and comedian Ricky Downes III has recorded all of Act I of Hamilton... in the voices of all The Muppets!...

Ben Platt Talks Broadway Return, MERRILY, DEAR EVAN HANSEN Film and More
In a new interview with Deadline, Tony Award-winner Ben Platt has revealed updates on a few of his many upcoming projects, including his 'hankering' t...

Broadway League Approves 15-Second COVID-19 Test For Actors and Crew; League President 'Cautiously Optimistic' About Early 2021 Return
Broadway League President Charlotte St. Martin told the New York Post that for the first time, she feels 'cautiously optimistic' about Broadway being ...