Photo Flash: Exclusive First Look at Liz Shivener, Gregg Goodbrod and More in New Immersive GHOST THE MUSICAL
The "nationally regarded" Fulton Theatre and Maine State Music Theatre present the exclusive premiere of the new chamber version of Ghost: The Musical through May 14 (Performances at Maine State Music Theatre are June 8 - June 25, 2016). The romantic and heart-wrenching story will feature a cast of 10, focusing on the central characters of the original story, with a 6 piece orchestra. New acoustic versions of the songs from the original Broadway production will include, "Unchained Melody," "Here Right Now," "Suspend My Disbelief - I Had a Life," and more! BroadwayWorld has an exclusive first look below!
The first draft was presented in a premiere reading in the Fulton's 4th-floor studio space in 2014 and has since had numerous revisions. It is now ready to present in the Fulton's subscription series for four weeks. Rehearsals began in March, and included Academy Award®-winner Bruce Joel Rubin and multi-Grammy Award-winning writer Glen Ballard, who worked with the Fulton's artistic and production teams to recreate this piece. This production will become a licensed version of the show through Theatrical Rights Worldwide, and will be available to be performed by theatres across the country and internationally. A tour of the United Kingdom has just been announced and will use this version created for the Fulton Theatre and Maine State Music Theatre.
The Fulton Theatre and Maine State Music Theatre's production stars Gregg Goodbrod as Sam Wheat and Liz Shivener as Molly Jensen. Goodbrod returns to the Fulton where he has previously played Jean Valjean in LES MISERABLES, Archibald Craven in The Secret Garden, and Alfred/Sam in Romance/Romance. He was an original cast member in the Broadway production of Thoroughly Modern Millie. Other credits include the 1st National Tour Dolly Parton's 9 to 5, and he has appeared at Paper Mill Playhouse, Ogunquit Playhouse, Maine State Music Theatre and many regional theatres across the country. Shivener also returns to the Fulton where she most recently starred as Dorothy Gale in the acclaimed 2015 production of The Wizard of Oz. She has appeared Off-Broadway in the productions of Hell's Belles and The Underclassman. Other credits include the National Tours of Disney's Beauty and the Beast as Belle and Shrek the Musical as Fiona.
Joining Goodbrod and Shivener is co-star E. Faye Butler as Oda Mae Brown. Butler is the recent recipient of the 2016 Rosetta LeNoire Award and has been awarded six Joseph Jefferson Awards, two Helen Hayes Awards along with many other awards and accolades. She has appeared at theatres across the country including the Goodman Theatre, Steppenwolf, Arena Stage and La Jolla Playhouse.
Rounding out the cast in alphabetical order are Mike Backes (Carl Bruner), Kyle E. Baird (Subway Ghost/Orlando), Ceasar F. Barajas (Willie Lopez) Jessica Lorion, Janelle McDermoth, Linnaia McKenzie, and Billy Clark Taylor (Hospital Ghost).
The creative team for the production includes Marc Robin (Fulton Theatre's Artistic Director and Ghost Director and Choreographer), David Abbinanti (Orchestrations), Aaron McAllister (Music Director) and Jason Wetzel (Music Director/Conductor), Robert Kovach (Scenic Designer), Beth Dunkelberger (Costume Designer), Paul Black (Lighting Designer), Colin Reble (Assistant Lighting Designer), (Jacob Mishler (Sound Designer), Matthew Moran (Associate Sound Designer), Katelin Walsko (Props Designer), Mark Johnson (Stage Manager) Timothy Markus (Assistant Stage Manager), Aaron Young (Fulton Theatre's Managing Director), Curt Dale Clark (Maine State Music Theatre's Artistic Director), and Stephanie Dupal (Main State Music Theatre's Managing Director).
With special thanks to our Season Co-Sponsor, Fulton Bank, Production Co-Sponsor Lancaster General Health/Penn Medicine and our Audiences Services Sponsor Turkey Hill.
Ghost: The Musical will begin previews on Tuesday, April 19, with the official opening on Thursday, April 21. The Thursday opening will welcome creators, Bruce Joel Rubin (Book and Lyrics), Dave Stewart (Music and Lyrics), Glen Ballard (Music and Lyrics), Jerry Zucker (Original Film Director), and other VIPs at a red carpet event. News crews are welcome on the red carpet, beginning at 6:45pm - 7:15pm. For more information contact Eric Pugh, Director of Marketing at epugh@thefulton.org.
New York Casting is done by Bob Cline Casting. Interviews are available with the cast and/or director based on availability. Production photos are available upon request. Performance Schedule follows at the end of the release.
Single ticket prices range from $25 - $68, with Student Rush available. Fulton Theatre performs in its home, the national historic landmark Fulton Opera House located at 12 North Prince Street in Lancaster, PA. For more information or to purchase tickets call 717.397.7425 or visit TheFulton.org.
Ghost: The Musical is a co-production with Maine State Music Theatre who will present the show June 8 - 25, 2016. For 56 years, Maine State Music Theatre has brought first class, Broadway-quality theatre to the picturesque town of Brunswick. The Theatre, contracted with the Actors' Equity Association's Council of Resident Stock Theatres (CORST), produces four main stage musicals, two children's musicals, and three special concert events each summer at the Pickard Theatre on the beautiful campus of Bowdoin College. Visit them online at www.msmt.org.
Jesus Christ Superstar; and most recently The UPS Man in Legally Blonde the Fulton's.
Photo Credit: Kinectiv

Gregg Goodbrod, Linnaia McKenzie, E. Faye Butler, and Janelle McDermoth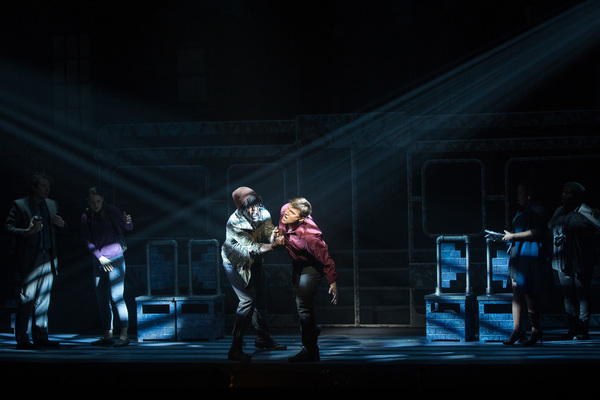 Gregg Goodbrod and Cast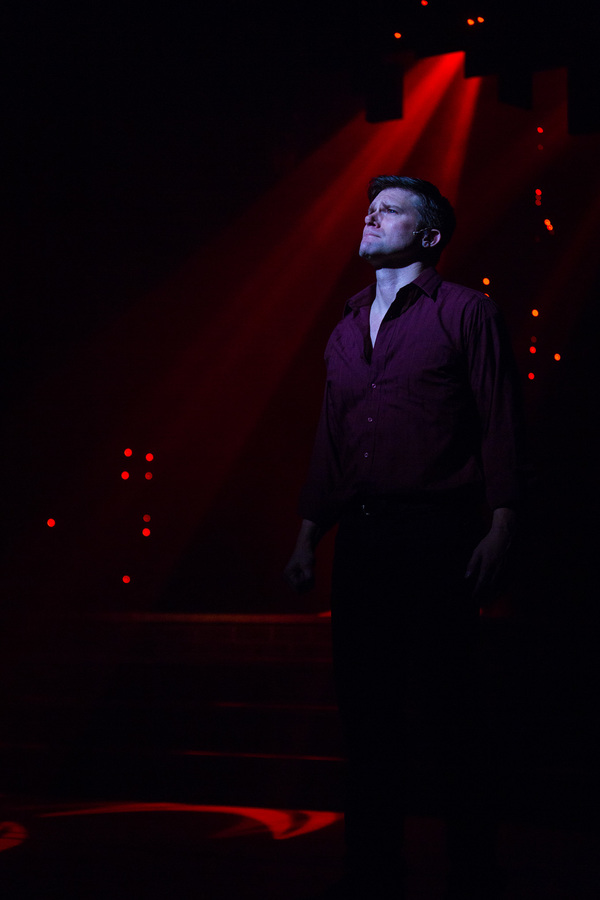 Gregg Goodbrod

Gregg Goodbrod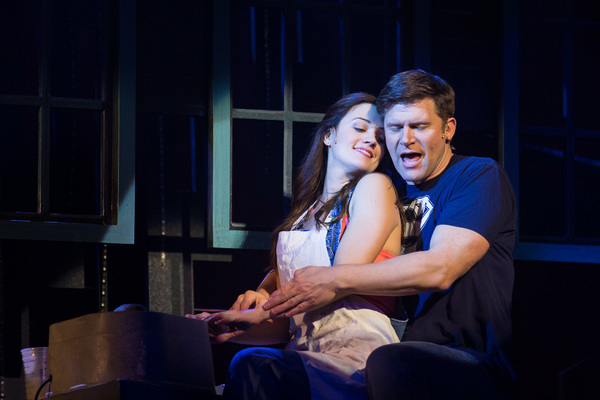 Gregg Goodbrod and Liz Shivener

Liz Shivener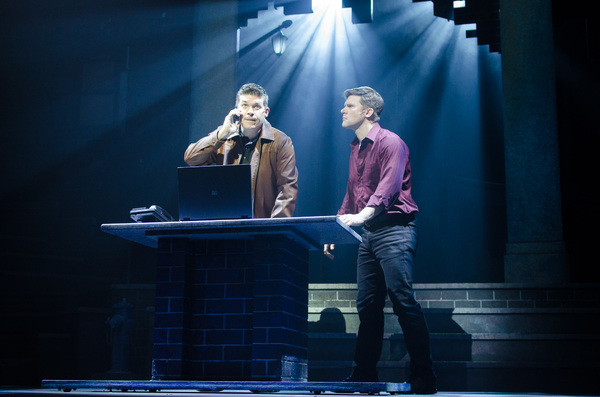 Mike Backes, and Gregg Goodbrod

Liz Shivener, E. Faye Butler, and Gregg Goodbrod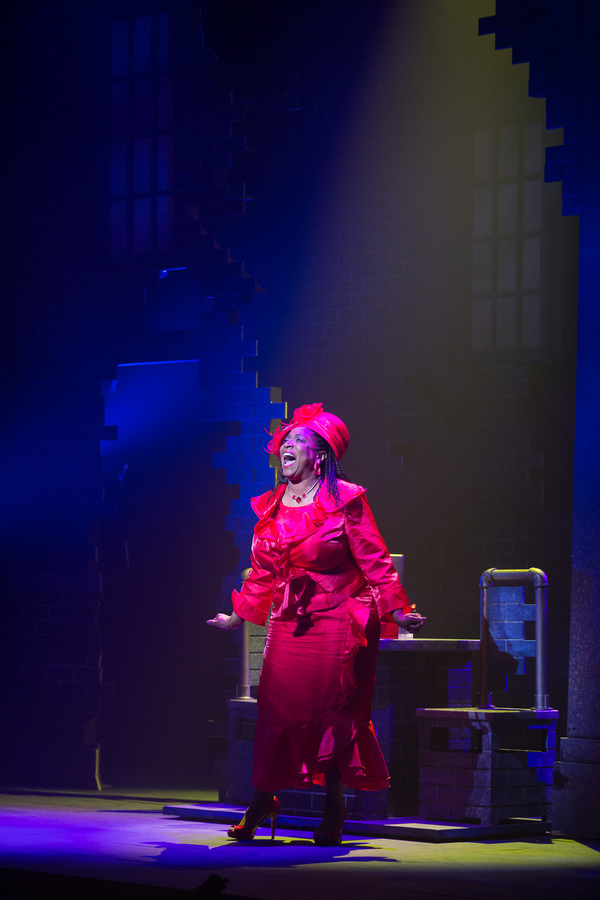 E. Faye Butler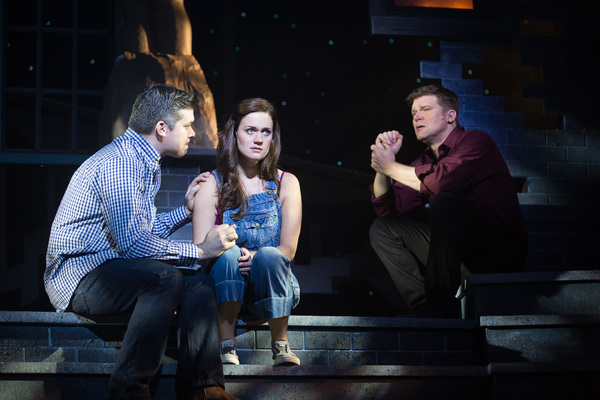 Mike Backes, Liz Shivener, and Gregg Goodbrod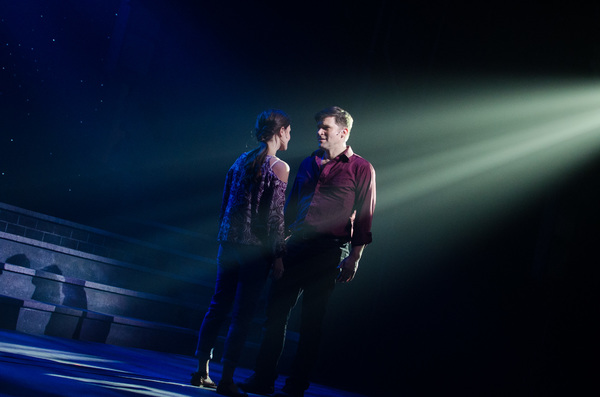 Gregg Goodbrod and Liz Shivener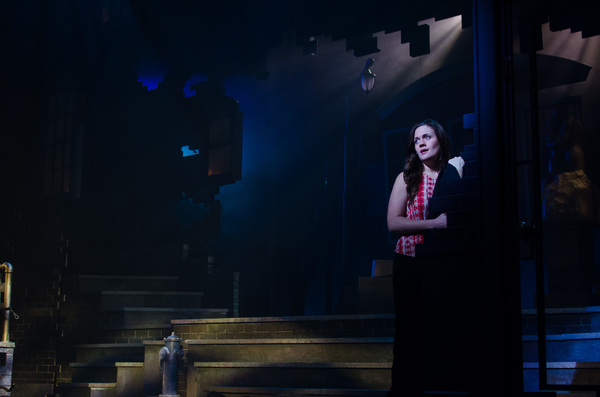 Liz Shivener

Gregg Goodbrod and Liz Shivener

Gregg Goodbrod and Mike Backes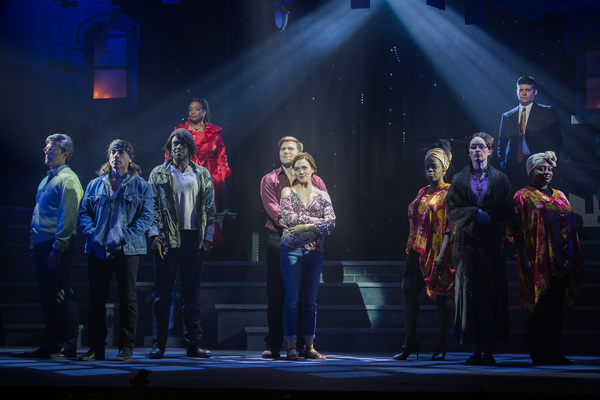 The Cast