Photos: Crystal Skillman's WILD Reading and Signing at Drama Book Shop
Crystal Skillman's play Wild is now published. Last night there was a reading at the Drama Book Shop with the original NYC cast members Hunter Canning, Jeff Ronan, David Armanino, Joshua Levine, and Diana Stahl, the special event was followed by a signing.
In Wild, one night's infidelity sets a chain of events into motion that causes Peter and Bobby's life to implode. Set on the shores of Lake Michigan in Chicago, Wild is a play about relationships and the destructive and healing powers of love.
"I've always been proud of this play, and how it centers on questions of commitment and love by diving into modern relationships. It's a play that I'm excited to see reach further into the LGBTQ community as well, especially considering the times we are currently living in. Featuring a six person cast of 20-somethings struggling with the meaning of love, it's also a great play for colleges and smaller theaters to consider," Skillman adds.
Wild was first produced in Chicago in 2012 with Kid Brooklyn Productions, read in MCC Theater's Playlab series at the Lucille Lortel Theatre, and then produced Off-Off Broadway in NYC in 2014 at IRT Theater with Sanguine Theater Company.
Crystal Skillman is the author of Geek, Cut, and King Kirby (co-written with Fred Van Lente). Her new play The Test is running Off Broadway until June 24th as a part of Great Again in Project Y Theatre's WIT festival at the new A.R.T/New York Theatres on 53rd street. She is the book-writer of Mary and Max the musical written with composer/lyricist Bobby Cronin, just directed by Stafford Arima in a reading at the Alliance Theater presented by Broadway Dreams.

Original NYC Cast and Director Evan Caccioppoli

L-R: David Armanino, Jeff Ronan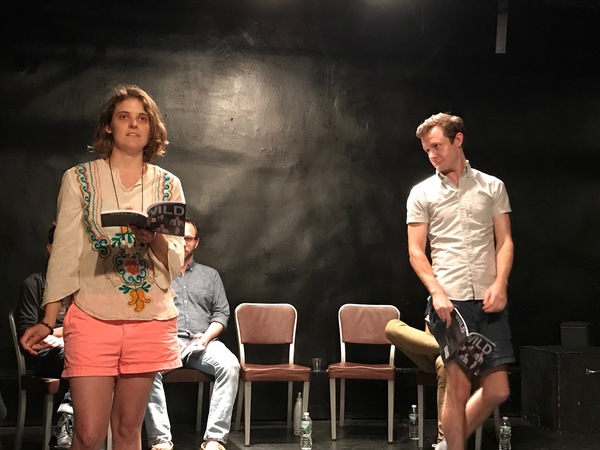 L-R: Diana Stahl, Hunter Canning

Diana Stahl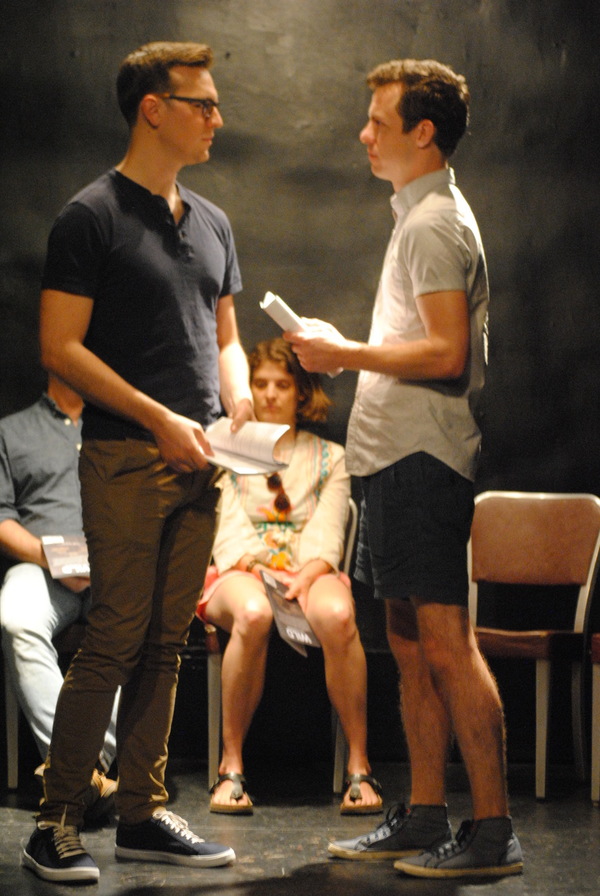 L-R: Jeff Ronan, Hunter Canning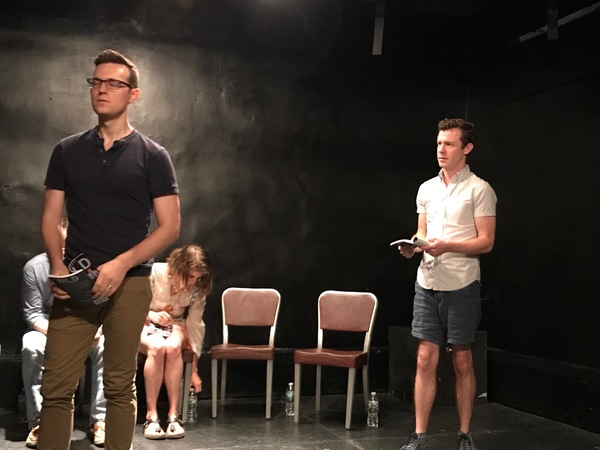 L-R: Jeff Ronan, Hunter Canning

L-R: Joshua Levine, and Jeff Ronan

Skillman Signing