Click Here for More Articles on SIP - SATURDAY INTERMISSION PICS
Photo Flash: Christy Altomare Gives Max von Essen an Intermission Snack, and More Saturday Intermission Pics!
Today is Saturday, and that means it's time for what has become one of the theatre community's most beloved traditions- BroadwayWorld's "Saturday Intermission Pics" roundup! This week, Max von Essen enjoys an intermission snack. Check out this week's Saturday Intermission Pics below!
At some point, we've all wondered what our favorite Broadway, Off-Broadway, National Tour and regional stars are doing during intermission, and thanks to Andrew Keenan-Bolger (@KeenanBlogger) and Max von Essen (@MaxizPad), now we can see for ourselves. In 2010, Keenan-Bolger (in MARY POPPINS at the time), and von Essen (in XANADU at the time), started a trend of posting fun backstage photos during intermission on Saturdays, and it took off!
Want your cast to connect with BroadwayWorld's vast community of theatre fans? Just post your backstage picture on Saturday with hashtag #SIP, and you'll see yourself and your castmates right here on BroadwayWorld.com!
Scroll down and check back next week for even more #SIPs. Also make sure to follow us on Instagram-@officialbroadwayworld, Facebook- BroadwayWorld, and Twitter- @BroadwayWorld, for even more Broadway photos throughout the week!


Beauty and the Beast (Regional): @jkmckay I simply can't believe it fits me again... after all these years! #SIP #beautyandthebeast #lowerossingtontheatre #randolphtheatre #madamedelagrandebouche #humanagain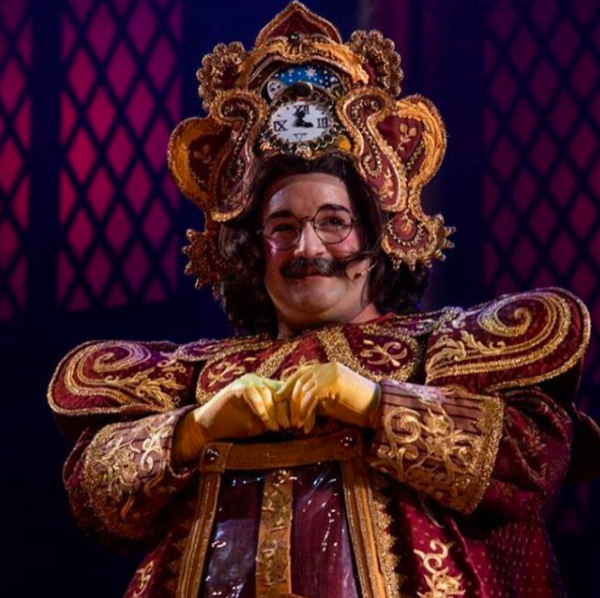 Beauty and the Beast (Regional): @andrewperryya This show has been a wild ride and I've loved every minute of it.... #cogsworth #guillaume #beautyandthebeast #3moreshows #sip #gonnamissthis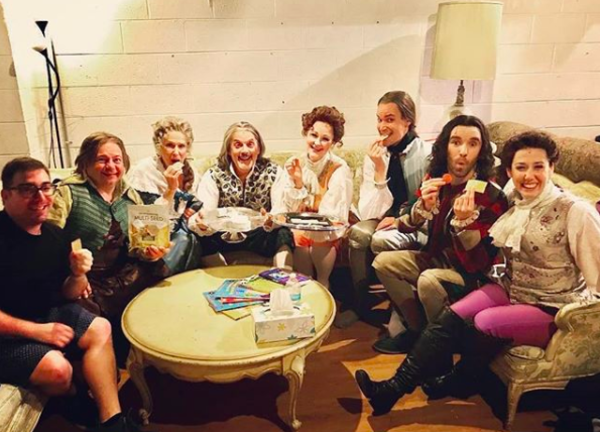 Triumph of Love (Regional): @rebrobbins Wondering what the cast of Triumph of Love does during intermission on Saturday afternoons? We eat cheese!

Taming of the Shrew (Regional): @americanshakespearecenter Our #ASConTour #Superfan, Drew, drove all the way from #Ohio to #Virginia to see ALL our #SpringSeason shows. We snuck him #backstage for our #SIP with today's cast of #Shakespeare's #TamingOfTheShrew. #BlackfriarsPlayhouse #AmericanShakespeareCenter #LiveTheatre #SIP #intermission #AscTAMING #PhotoOp #Repertory #StauntonVA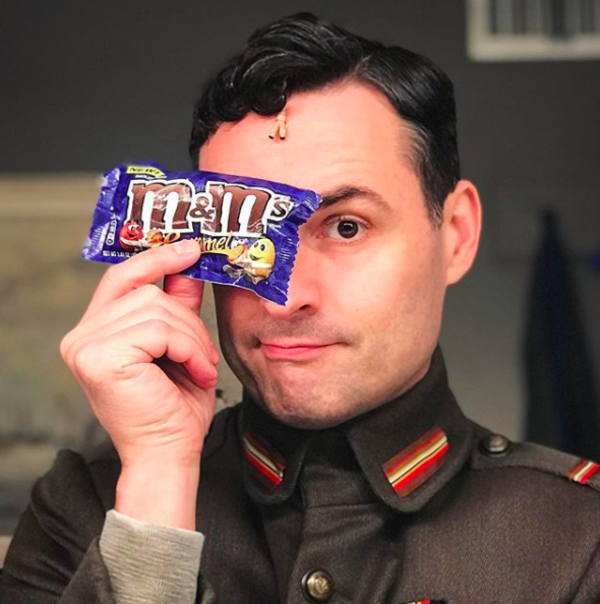 Anastasia (Broadway): @maxizpad Thanks for the caramel m&m's, @christyaltomare! â€"â€"â€"â€"â€" #shejustgetsme #mms #SIP #saturday #intermission #anastasiamusical #anya #gleb #treats #backstage #anastasia #broadway #broadhurst #russia #candy

Chicago (Tour): @kate.wesler Mic dance shoes sunglasses Ready for a matinee in Miami! #sip #miami #Chicago #broadwaytour #ready #KITTYkate
Related Articles
More Hot Stories For You