Photos: Cast of Secret Garden Concert Spend a Day in the Park
On a break from rehearsals, Secret Garden Concert cast members, Laura Benanti, Will Chase, Max von Essen, Steven Pasquale and Jaclyn Neidenthal spent a day in the park with Director
Stafford Arima. All photos by Official World AIDS Day Concert Photographer, Ben Strothmann.
A star-studded one-night-only benefit concert production of the acclaimed Broadway musical THE SECRET GARDEN, on Monday, December 5, 2005 (7 p.m.) at Manhattan Center Studios Grand Ballroom (311 West 34th Street). Tickets for the benefit concert are scaled from $50-$150 and are now available by calling TicketCentral.com at 212-279-4200, or in-person at the Ticket Central offices, located at 416 West 42nd Street (between 9th and 10th Avenues). Tickets are available daily between noon and 8 p.m.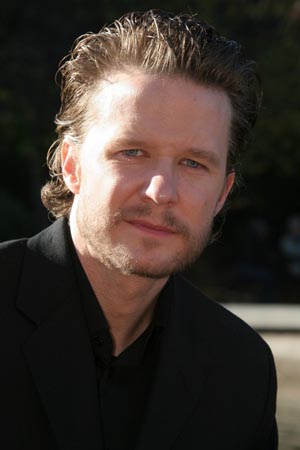 Will Chase (Dr. Neville Craven)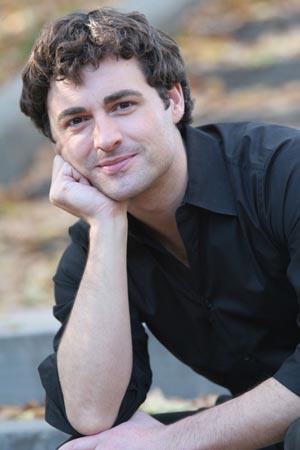 Max von Essen (Albert)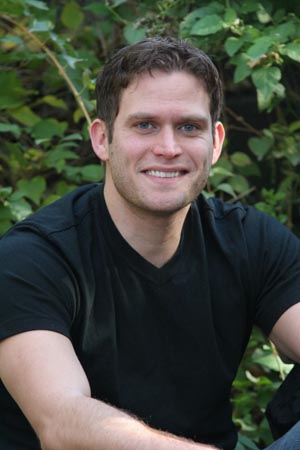 Steven Pasquale (Archibald Craven)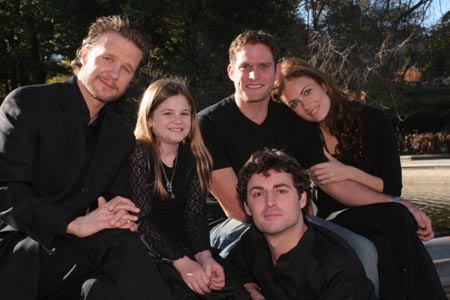 Will Chase (Neville), Jaclyn Neidenthal (Mary), Steven Pasquale (Archibald), Laura Benanti (Lily) and Max von Essen (Albert)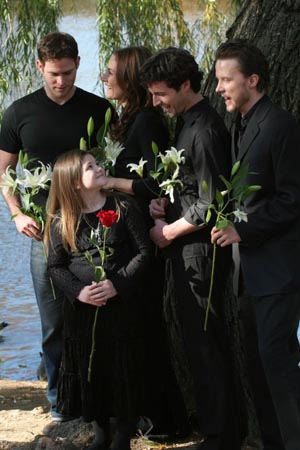 Steven Pasquale, Laura Benanti, Max von Essen, Will Chase and Jaclyn Neidenthal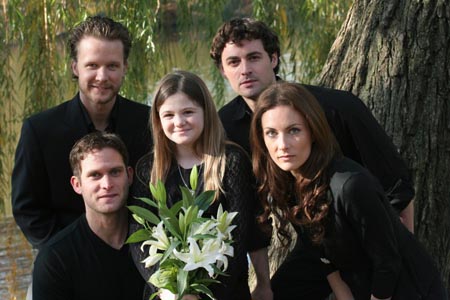 (clockwise from bottom left) Steven Pasquale (Archibald), Will Chase (Neville), Max von Essen (Albert), Laura Benanti (Lily) and Jaclyn Neidenthal (Mary-center)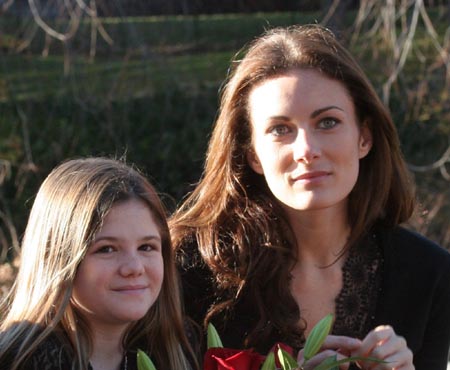 Jaclyn Neidenthal (Mary Lennox) and Laura Benanti (Lily)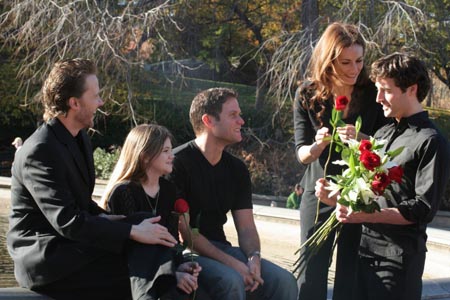 Will Chase, Jaclyn Neidenthal, Steven Pasquale, Laura Benanti and Max von Essen
Cast members include Steven Pasquale (FX's "Rescue Me") as Archibald Craven, Will Chase (Lennon) as Dr. Neville Craven,Michael Arden (Big River, Bare) as Dickon, two-time Tony Nominee Laura Benanti (FX's "Starved," Nine) as Lily, 2005 Tony nominee Celia Keenan Bolger (...Spelling Bee) as Martha, six-time Emmy Award winner David Canary ("All My Children") as Ben, Sara Gettelfinger (Dirty Rotten Scoundrels, Nine) as Rose, Max von Essen (Dance of the Vampires) as Albert, Jenny Powers (Little Women) as Claire, Deborah S. Craig (…Spelling Bee) as Alice, Matt Cavenaugh (Urban Cowboy) as Lieutenant Shaw, Ben Magnuson (Sweeney Todd) as Major Holmes, Shonn Wiley (42nd Street) as Lieutenant Wright, Barbara Rosenblat reprising the role of Mrs. Medlock, Reshma Shetty as the Ayah, Nehal Joshi as the Fakir, Struan Erlenborn as Colin Craven and Jaclyn Neidenthal as Mary Lennox. The benefit concert will also feature a 70-person choir, a 35-piece orchestra and a children's choir featuring performers from Rosie's Broadway Kids.
The creative team for the benefit concert includes music direction and orchestrations from the show's original team with music direction by Michael Kosarin, and orchestrations by William David Brohn. The team also includes set consultation by Lauren Helpern (Underneath the Lintel), lighting design by Traci Klainer (MTC's Four) and sound design by Tony Smolenski (Sweet Charity, Lennon). Stephen DeAngelis is the casting director. Proceeds from the concert presentation of THE SECRET GARDEN will benefit The Joey DiPaolo AIDS Foundation and Camp TLC (Teens Living a Challenge).
THE SECRET GARDEN opened at the St. James Theatre in April 1991, playing 709 performances before closing in January 1993. The musical, based on the famed novel by Frances Hodgson Burnett, features a book and lyrics by Marsha Norman and music by Lucy Simon. The original Broadway cast featured Mandy Patinkin, Alison Fraser, Howard McGillin, Rebecca Luker, Robert Westenberg, John Cameron Mitchell and Daisy Eagan, who won a Tony Award for her performance as Mary Lennox.
To inquire about special donor seating (prime and rear orchestra seats for donations of $1,000 and $500 respectively), please call 212-769-7930. A production team member will contact you shortly to confirm and review your order. Tickets purchased at the $500 and $1000 levels will include passes to the exclusive post-show party with the cast and creative team. For information concerning available corporate sponsorship opportunities, please contact Josh Fiedler or Erica Schwartz at 212-769-7930.
All ticket holders are invited to attend a pre-show silent auction. The auction will begin at 6:30 p.m. in the Grand Ballroom. If you are interested in providing an item to be auctioned, please contact Erica Lynn Schwartz at erischwa@gmail.com.
a