Photo Flash: Betty Buckley Dons 'Big Edie' Wig, Rehearses for GREY GARDENS at Bay Street
Tony winner Betty Buckley stars alongside Drama Desk winner Rachel York and Tony nominee Howard McGillin in Bay Street Theater's summer production of GREY GARDENS, running August 4-30. Buckley had her wig fitting today, and you can check out her fabulous gray locks below, plus a sneak peek at she and Rachel York in rehearsal!
GREY GARDENS features a book by Doug Wright, music byScott Frankel, and lyrics by Michael Korie and tells the story of Big Edie and Little Edie Bouvier Beale, the eccentric aunt and cousin of Jaqueline Kennedy Onassis. It is based on the 1975 documentary by Albert and David Maysles, which is celebrating its 40th anniversary this year. Set at the Bouvier mansion in East Hampton, this bold musical follows a mother and daughter on their hilarious and heartbreaking journey from glamorous aristocrats to notorious recluses in a crumbling house filled with memories and cats."
The cast is rounded out by Gracie Beardsley as Jacqueline; Matt Doyle as Joe/Jerry; James Harkness as Brooks Sr./Brooks Jr.; Sarah Hunt as Young Edie; Simon Jones as Major/Peale; and Dakota Quackenbush as Lee.
The creative team is comprised of Hope Clarke (Choreography), Andy Einhorn (Music Director), Jeff Cowie (Set Design), Robert Wierzel (Lighting Design), Ilona Somogyi (Costume Design), Heather Urgina (Props), Charles Swan(Assistant Director), Robert Bennett (Production Stage Manager), Denice Yaney (Assistant Stage Manager), and Stewart/Whitley (Casting).
Source: Instagram 1 | 2 | 3 | 4 | 5 | 6

Betty Buckley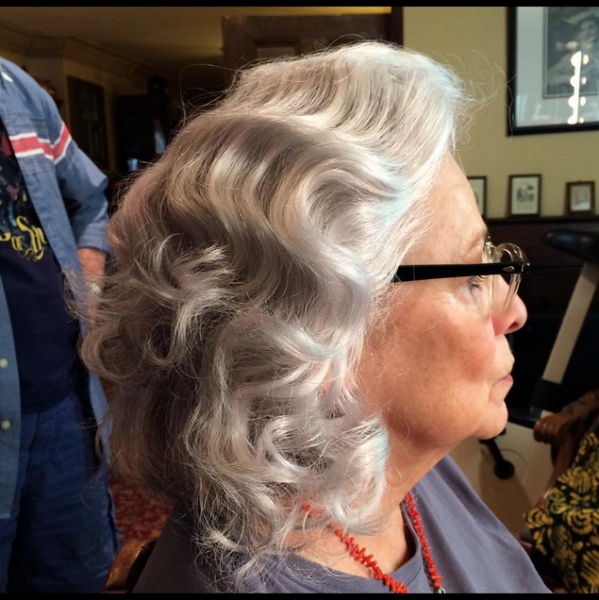 Betty Buckley

Betty Buckley with wig designer Paul Huntley and wig mistress Inga Thrasher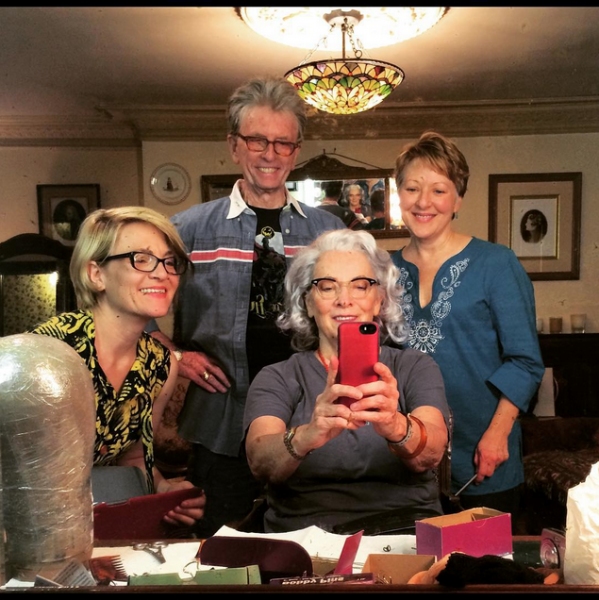 Betty Buckley with costume designer Ilona Somogyi, wig designer Paul Huntley and wig mistress Inga Thrasher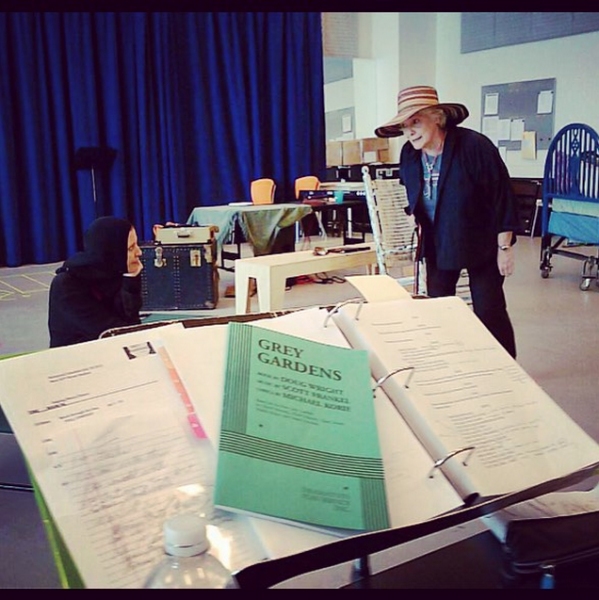 Rachel York and Betty Buckley in rehearsal for GREY GARDENS.
Photo by James Harkness (who plays Brooks, Jr.)

The Bay Street Theater crew setting up for GREY GARDENS